Agog for the Wine Blog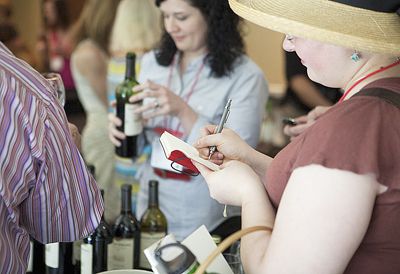 By Wine Press Staff
The North American Wine Bloggers Conference recently announced it will hold its 2012 conference in Portland. It will be the fifth Wine Bloggers Conference and will be coming to Oregon for the first time.
The annual event, which will be held Aug. 17–19, 2012 in Portland, was held in Charlottesville, Va., this year and rotates among North America's leading wine regions. This will be the second time in three years that the conference will be held in the Pacific Northwest.
"This is tremendous recognition of the stellar reputation of Oregon's wine industry and the products coming from our 420 wineries and 850 vineyards," said Steve Burns, Oregon Wine Board interim executive director. "The wine bloggers are having a growing influence on consumers' wine-buying decisions and to have their attention focused on Oregon during this conference will give our whole industry a tremendous boost."
Allan Wright, owner of Red Lodge, Montana-based Zephyr Adventures, which organizes the annual event, called the choice of Oregon not only a logical next step, but also one the members of the conference greeted with open arms.
"Oregon is an ideal place for our next conference," Wright said. "Our wine bloggers actually selected Oregon as their preferred location for the 2012 conference in a poll over several other potential locations. The conference has grown every year, and we expect to see our largest attendance ever next year in Portland."
The conference attracts more than 330 bloggers and wine industry members annually for three days of education, networking and an intense focus on the host region's wine industry.
The host region is selected based on a number of considerations, including the desire and ability of the region's wine industry to host and help organize the event as well as the interest of the wine bloggers in attending a conference located in that wine region. Wright also announced that the 2013 Wine Bloggers Conference is scheduled for Penticton, British Columbia, marking the first time the conference will be held outside of the U.S.
Zephyr Adventures conducts a number of blogger conferences that focus on different aspects of the food, wine, beer and tourism industries. The 2011 Beer Bloggers Conference recently occurred in Portland, Aug. 19–21.
At this year's conference in Virginia, local writers Pamela Heiligenthal and Marc Hinton, who write for Enobytes and the Oregonlive.com Wine Bytes column, respectively, won "Best Wine Reviews."