Power Tasting Tips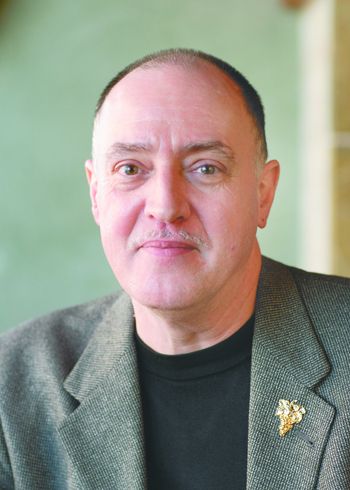 By Ken Collura
As an active buyer for a busy restaurant, I've come to realize I'm pretty lucky. I get to taste hundreds of wines each month from all corners of the vinous globe.
In addition, there are numerous tastings nearly every week by distributors at their warehouses, and those offered at various Portland wine shops. These get-togethers can be oriented to either the public and/or the trade. Some can be quite voluminous, requiring hours to get through the lineup properly.
Then, of course, there are the "big boys" from out of town: the alternating California/New York Wine Experiences, the amazing VINEXPO in Bordeaux, Vinitaly in Verona, Passport to Pinot at IPNC in McMinnville — which just celebrated it's 25th anniversary — and the show I attended 17 consecutive years in Paris, the Salon des Vignernons Indépendants. More than a thousand French producers exhibit their wares at this show for five days in a building the size of three football fields.
So how does one go about tasting lucidly at a major wine show? Some tend to simply amble down the aisles, getting tastes at every table and refraining from spitting into the buckets provided. After about an hour, most folks are ready for a cot, cookies, milk and a bedtime story.
But if you take wine more seriously and really want to glean the most from a major tasting, there's a more practical way to accomplish your goal. Here's a scenario that the pros follow, but it should work for novices and intermediates alike:
Get a brochure. Check out the opening and closing times. Carefully peruse the list of exhibitors, and select the ones that intrigue you the most. Set up a schedule.
Eat before you start to taste. Tasting wine on an empty stomach is bad news. You'll start to feel queasy after a bit, which will slow things down and cause you to lose focus.
Have an agenda. You may be a red wine aficionado and have little interest in whites, or vice-versa. Find out where the winemakers you want to see are physically located in the building and head in that direction. If you just stroll along, hoping to find something interesting, they'll be announcing last call and closing the doors before you know it.
Spit. Don't try to taste dozens of wines without spitting. To put it bluntly, you'll get loaded. Quickly. Nobody can accurately judge a wine this way. Spitting may not look attractive, but it will keep you firmly on your feet throughout the event.
Try not to mix grape varieties. Don't taste a Champagne, followed by a Syrah, and then a Pinot Noir. The palate takes enough of a beating throughout the day at a major tasting. Mixing in this fashion just compounds palate fatigue. Taste one varietal, say Sauvignon Blanc, until you've tried all the producers on your list that work with that grape. Then move on to another white grape, like Pinot Blanc or Chenin. Tasting in this manner will help keep your palate fresh for the long run.
Escalate in palate weight as time goes on. Move from lighter to mid-weight, then to richer as you proceed. Try not to backtrack. This keeps things in perspective. Apples with apples, so to speak.
Take notes. Jot down your impressions as you experience them. Don't write a sonnet about every wine, just a few words should suffice. I've used different color pens throughout my career; I feel that visual helps notate those that are thumbs up, neutral or thumbs down.
Take breaks. Stop every now and then. Sit down for a bit. If coffee is available, I like to have a cup about halfway through the day. Don't drink sodas or other sweet liquids, as this tends to throw off the palate's equilibrium. Drink water whenever you can, especially as you segue from one varietal to another.
Know when it's time to stop. All good things must come to an end. When each new wine starts tasting like the last, head for the exits.
All of the above may sound like pretty rudimentary stuff, but it can help get the job done. I've been able to taste six or more hours in this manner and still be able to recognize myself in the mirror.
Ken Collura, a native of Greenwich Village in New York City, is the wine director/sommelier at Andina Restaurant and The Pearl Wine Shop in Portland. He is also a published wine writer.