New Division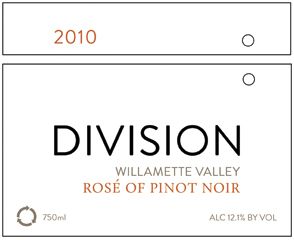 The latest addition to Portland's ever-growing list of wineries is Division Winemaking Company.
Owners Tom and Kate Monroe recently debuted Division 2010 Rosé of Pinot Noir, of which only 56 cases were produced. You can taste the beginners' blush at restaurants Le Pigeon and Little Bird in Portland.
Other wines soon to be released include: 2010 "Un" Pinot Noir, 2010 "Deux" Pinot Noir and a Chardonnay.
For more about Division, visit www.divisionwinemakingcompany.com.