Newberg Gets Tastier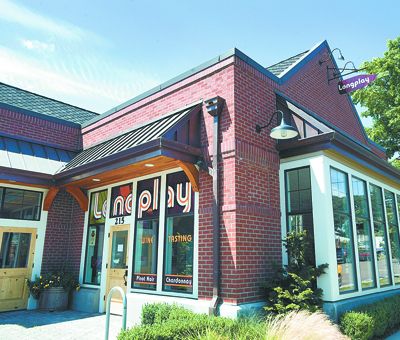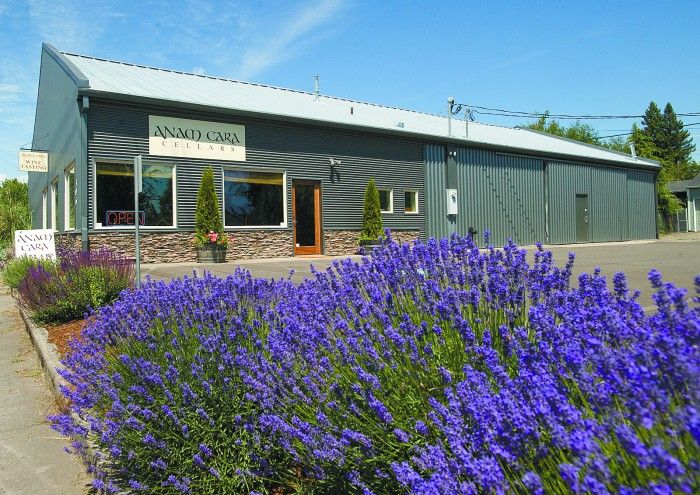 By Karl Klooster
Whereas dozens of wineries list a Newberg address, none of them are actually in Newberg, proper. They merely get their mail through that city's post office system. Not so for several tasting rooms, however.
With the recent addition of Spangler Vineyards, whose winery is 150 miles away in Roseburg, eight tasting room facilities can now be found in Newberg's core area.
About that core area. When Highway 99W passes through Newberg, it splits into two one-way streets: First Street eastbound and Hancock Street westbound. But, the entire grid is often confusingly referred to as Highway 99, regardless of direction.
Further complicating matters, at the eastern end of downtown, First Street changes to Portland Road, even though its all still 99W.
Regardless of location, all the wineries have put up an attractive public front with their off-site tasting facilities.
CHEHALEM TASTING ROOM
106 S. Center Road - 503-538-4700
Since opening his winery in 1990, Chehalem founder Harry Peterson-Nedry welcomed visitors to the facility nestled on the western slope of Parrett Mountain. It's just a few dozen yards south of Yamhill County's main artery, Highway 99W.
As conveniently situated as the location would seem to be, vehicles heading west at that point confront a steeply inclined downhill stretch making it difficult to try and negotiate a left turn across two lanes of high-speed traffic. Consequently, only eastbound traffic has relatively easy access to the winery.
Since 2008, however, those interesting in trying Peterson-Nedry's highly-regarded wines have been able to stop by the Chehalem Tasting Room, housed in a renovated brick building at 106 S. Center. It's open every day from 11 a.m. to 5 p.m.
Their tasting fee is $15 for seven, exclusive winery-only wines. Both current releases and library selections may be purchased at the tasting room. To accommodate groups of eight or more, an appointment is advisable. Call 503-538-4700.
DARK HORSE WINE BAR
1505 Portland Road - 503-538-2427
This is a co-op tasting room giving visitors the opportunity to sample the wares of three wineries in one place — Medici Vineyards, Sineann Winery and Ferraro Cellars. For a $10 fee, between 13 and 16 wines are available for tasting at any one time.
The tasting fee is credited against purchases of two or more bottles from any combination of wineries, which can be quite advantageous if there are several people in your party.
Tasty tidbits are offered from Subterra, a cozy, continental-cuisine restaurant located in the cellar beneath the wine bar.
Tasting room manager Hope McElligott comes with strong credentials — relatively speaking. Her father is noted wine retailer and consultant Patrick McElligott, who ran the Oregon Wine Tasting Room in Bellevue for more than a quarter century.
Summer hours, currently in effect for Dark Horse, are Thursday–Friday, 11:30 a.m. to 5:30 p.m., and Saturday–Sunday, 11 a.m. to 5 p.m.
FOX FARM VINEYARDS
602 E. First Street - 503-538-8466
A little winery on the move, over the last two years Fox Farm has increased its production from 348 to 900 cases with, according to co-owner David Fish, plans for selectively increased growth. Longtime winemaker Joe Dobbes makes their wines.
Fish, who can be found most days at the tasting room on First Street, has put together a very special experience. He works with boutique wineries that make a couple of hundred cases, or even less, annually.
As a result, in addition to his own wines, he may be pouring six to 10 other wines at any given time. It all depends on availability. Recently Cleo's Hill, Thistle, Whistling Ridge, Ghost Hill, Main et Coeur, Truffle Patch and Eight Bells were all offered. Not household names, but some very impressive wines.
A tasting flight of five or six can range from $7 to $10. Selections change weekly. The purchase of one bottle waives the fee. Mix and match purchases are just fine. Open year-round, noon to 8 p.m.
HIP CHICKS DO WINE
602B E. First Street - 503-234-3790
A self-described urban winery, Hip Chicks has been working its enologicial magic in a Southeast Portland industrial district since 2001. It's in very good company, however, near Reed College, Crystal Springs Rhododendron Gardens and the Brooklyn Rail Yard.
But owners Laurie Lewis and Renee Nealy whose titles are wine goddess and wine maven, respectively, decided they needed a wine country presence when it came to their off-premise tasting room. Thus, the decision to open in Newberg.
Right next to Fox Farms, Hip Chicks notes that street parking is limited, not to mention on a very busy street. Visitors are advised to take advantage of ample public parking in the rear of the building. Hours. Open daily from Noon to 7 p.m.
ANAM CARA CELLARS
306 N. Main Street - 503-537-5190
Celtic for "friend of my soul," the Anam Cara spirit is embodied in Sheila and Nick Nicholas. Sheila, a vivacious Scottish transplant, complements her husband's estimable winemaking abilities with professional skills in the area of promotion and public relations.
Anam Cara's all-estate wines come from Nicholas Vineyard in the Chehalem Mountains AVA. They include several estate and single-vineyard Pinot Noirs, Riesling and Gewürztraminer
The tasting room, located near the junction of Highway 99W and Highway 240 at the western end of downtown Newberg, is open daily, 11 a.m. to 5 p.m.
LONGPLAY WINES
215 E. First Street, Ste. B - 503-489-8466
Longplay owner Todd Hansen has a philosophy that centers around the world of slow pace and soothing music; in fact, the winery's motto is "analog wine in a digital world."
The wines come exclusively from Lia's Vineyard in the Chehalem Mountains AVA. Of the site's 50 total acres, 27 acres are currently planted primarily to Pinot Noir with slightly over two acres in Chardonnay.
At the tasting room, a flight of four wines, three Pinots and one Chardonnay is $5. Tasting fees are applied to any single bottle purchase. Hours are Thursday–Saturday, 11 a.m. to 5 p.m.
ARTISANAL WINE CELLARS
614 E. First Street - 503-538-1146
Tom and Patricia Feller produced their first Artisanal wine in 2005. Pursuing the model of the famed early 20th century Arts & Crafts Movement, they make their wines in small, hand crafted lots at August Cellars just east of Newberg.
The tasting room is open Monday–Wednesday, 11 a.m. to 5 p.m., and Thursday–Sunday, 11 a.m. to 7 p.m.
SPANGLER VINEYARDS
203 Villa Road - 503-538-1146
Though Bordeaux varieties and blends are emphasized by Pat and Loree Spangler, a sizable portfolio of other wines reflects the diverse growing capabilities of the Umpqua Valley. The Spanglers started their winery in 2004.
Wines currently offered include Cabernet Sauvignon, Cabernet Franc, Malbec, Petit Verdot, Syrah, Petite Sirah, Claret Viognier, Chardonnay,, Sauvignon Blanc and flavored sparkling wines
At any time, 8 to 10 wines are available for tasting at the new tasting room in Newberg. The fee is $5 — refundable with wine purchase. Tasting room hours are Wednesday–Sunday, 11 a.m. to 6 p.m.