Bite It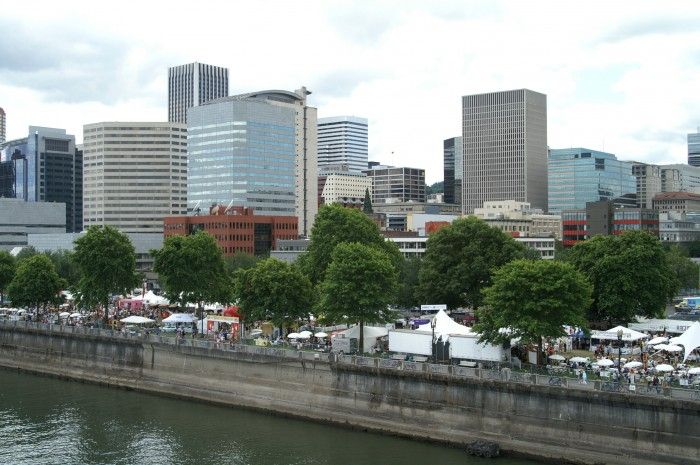 The Bite of Oregon, presented by Amica Insurance, is ready to pop the cork on its 28th annual bash to celebrate the state's culinary prowess.
Set for Aug. 12–14 at Waterfront Park in downtown Portland, the event will feature more than a hundred menu items made fresh by local chefs, Oregon wine, as well as craft beer, live music and more.
Inside the MIX Wine Pavilion, vintners will pour their latest offerings while bands perform on the Pacific Northwest Wine Club Stage.
Wineries include: Arcane Cellars, AlexEli, Capitello, Chateau Bianca, David Hill, Ghost Hill, Girardet, Hawkins Cellars, Helvetia, HillCrest, Hip Chicks Do Wine, Melrose, Naked Winery, Namasté, Noble Estate, Tesoaria/Palotai, Pyrenees, Rizzo, SakéOne, Seufert, Shasta View (Calif.), Spangler, Spindrift, Vie de Boheme, Wild Rose, Willamette Valley Vineyards and Zerba.
Also included in the festival is the Sysco Oregon Chef Stage, Iron Chef Oregon Competition, Dessert Pavilion, Gerry Frank's Oregon Chef's Table as well as entertainment inside the Oregon Craft Beer Garden.
The event is produced by Special Olympics Oregon with all net proceeds benefiting their programs.
More details, including ticket prices, are at www.biteoforegon.com.