South Block Bash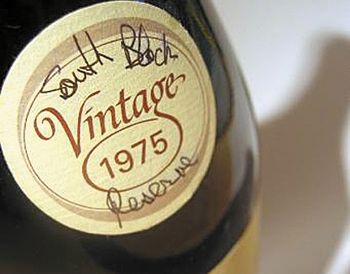 This summer, The Eyrie Vineyards is unveiling four decades of the legendary Pinot Noir South Block Reserve at a special vertical tasting in McMinnville, July 28.
Just ten rows planted in the southern most corner of Eyrie Vineyard make up the South Block; and since 1975, this exceptional block of vines has had its own special place in the cellar as well as the history books — the 1975 South Block took honors at back-to-back international tastings in France in 1979 and 1980 — putting Oregon wines on the map.
The fruit, selected for its elegance and refinement, is fermented and aged separately and, in some years, only two barrels from the block have "earned" the South Block designation. With exception of a few vintages, most of these wines have never been shared with the public.
At the unprecedented tasting, Jason Lett and the Eyrie team will uncork four decades of South Block, — 1975 to 2007. This event is truly a unique opportunity to taste the history of the Willamette Valley.
The tasting will begin at 1 p.m. and take place at the McMinnville Grand Ballroom, 325 N.E. Third St. Tickets are $185 per person and space is very limited. Reserve your seat exclusively through The Eyrie Vineyards by contacting Anneka Miller at 503-472-6315 or anneka@eyrievineyards.com.