State of American Cheese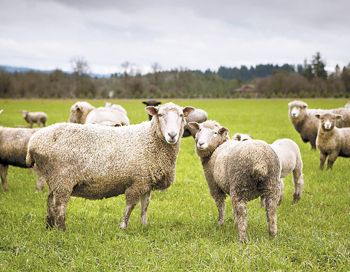 By Christine Hyatt, Cheese Chick
Often when I speak about cheese to the press or consumers, they ask about hard industry data showing growth and trends. For many years, information on small cheesemaking operations has been difficult to uncover.
The American Cheese Society recently completed the first-ever survey of artisan, farmstead and specialty cheesemakers from the U.S. and Canada. Some intriguing trends rise to the surface, reflecting a pivotal phase in the growth of the maturing industry and pointing to some macro-trends that will impact producers in the future.
For this survey, ACS intern Adam Dworetsky researched licensed cheesemakers state by state and province by province, identifying and contacting 851 North American cheesemakers — 324 of them participated. Here's what he learned:
Great Growth
In the last 10 years, 61 percent of all American cheesemakers started their operations — only 9 percent prior to 1980 — a trend echoed here in Oregon.
The '80s and '90s were marked by slow growth with an average of just under four new producers each year between 1981 and 1999. The trend shifted dramatically in the 2000s, as an average of 19 new cheesemakers started up each year. The years 2005 and 2010 were tied for the highest number of startups with 23 in each.
While usual suspects Wisconsin, California and Vermont top the list for number of producers, other states are making great strides. New York, Maine, North Carolina, Washington, Ohio and Texas showed strong representation in the survey.
Regionally, the South and Mid-Atlantic are intriguing areas of cheese development with an emerging scene rivaling the Northwest of five years ago. On a recent trip to my home state of Pennsylvania — not a bastion of artisan cheese production with much market share — I was amazed to sample some quite spectacular cheeses from the southeastern part of the state.
Labels, Livestock and Laborers
An equal number of American producers — about 190 each — describe themselves as "farmstead" or "artisan" with another 90 self-described as "specialty." More than half craft cheese with raw milk and 34 percent produce exclusively raw milk cheese.
Style-wise, 77 percent craft aged cheeses and 63 percent produce fresh product. Ripened and semi-soft are made by about 50 percent, with blue cheese being the most unique offering by 30 percent of producers.
Cow milk is still the most popular type with 64 percent of producers utilizing it. Goat milk has made strong gains with 50 percent — a dramatic shift for a nation in which it was novelty only 15 years ago. And sheep milk — all but unheard of a decade ago — is on the rise with 15 percent of cheesemakers using it in their products.
Cheesemakers run very small businesses with 50 percent of operations having three or fewer employees. In terms of production, 44 percent of cheesemakers craft less than 10,000 pounds a year.
Consumer Connection
In the last decade, there was an equally spectacular rise in ways cheesemakers connect with the consumer. Small, independent cheese shops — some featuring exclusively American and local cheeses — have sprouted up in neighborhoods around the country and high-end cheese departments are now regularly found inside national chains. Chefs have also embraced local cheeses by featuring them on their menus.
The majority of makers sell direct to retailers and restaurants, and 68 percent of respondents selling at Farmer's Markets, which have also seen a dramatic rise from 2,863 in 2000 to 6,132 in 2010.
Sourcing great cheese has become increasingly easy for the public, and most importantly, consumers have embraced the quality and flavor profile of fine cheese as an antidote to bland, commodity-style foods. The trend of eating local, natural and sustainable foods includes cheese.
Challenges on Horizon
Earlier this year, the FDA confirmed its review of the risk assessment for raw milk cheese. This process, and the ongoing debate of how key aspects of the Food Safety and Modernization Act (FSMA) will be implemented has been an area of concern for many cheesemakers.
The risk assessment will be released for public comment later this year. While I'm hopeful the recommendation will be to maintain the current regulations for raw milk cheese production, this may not be the case. Consumers who have developed an appreciation for fine, often local cheeses will want to stay tuned for updates and ways they can support their favorite brands as the industry navigates unchartered waters.