OWB to Rebottle Brand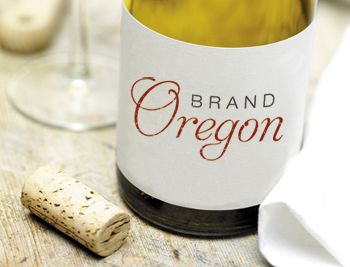 By Hilary Berg
On June 13, Jeanette Morgan officially stepped down as executive director of the Oregon Wine Board and Oregon Winegrowers Association.
In her place, and in the interim, the OWB has hired two consultants, Steve Burns and Stacie Jacob, who both had developed successful marketing strategies for the Washington Wine Commission, our neighbor to the north's equivalent to OWB.
"This is a critical time for Oregon's wine industry," said OWB chairman Sam Tannahill. "We need very strong, innovative marketing efforts to ensure the Oregon wine industry throughout the entire state continues to prosper. The leadership and experience provided by Steve and Stacie over the next several months will help realize that goal."
Burns was executive director of the Washington Wine Commission and Washington Wine Institute from 1996 until 2005 and is credited with putting its wine marketing operation and legislative agendas on solid footing. He owns O'donnell lane LLC, based in Sonoma County, which specializes in strategic planning, wine region marketing and tourism promotion.
Jacob is in the process of leaving the Paso Robles Wine Country Alliance in California after a 7-year stint as its executive director. She worked to create the Paso Robles brand that is recognized nationally. Jacob is forming her own lifestyle marketing firm, SolTerra Strategies, which will focus on clients in the food, wine and tourism sectors that are "rooted in a sense of place."
The OWB hired the duo to quickly organize Oregon's marketing and overall efforts.
"One of my specialties is helping associations create strategic plans, define their core values, get their vision statements in place, hire appropriate staff and then build consensus among the membership about that plan," Burns said.
According to Burns, the soon-to-be-hired executive director needs to be out on the road most of the winter talking and listening to members, while staffers need to be executing [the plan] in office. And the board members? They have work to do, too.
"The board really needs to hold meetings [with the general membership] introducing the new executive director," Burns said. "[Stacie and I] create the stage, and then the new hire comes in and puts the plan in action. We are a shortcut [for the transition in leadership.]"
While he's here, Burns is excited to work with Oregon because of its amazing list of genuine attributes.
"You own green. You own authentic. You own Pinot. You own wine beyond Pinot. You have food-friendly. You have innovation. You have youth and multi-generations," he said. "The laundry list of talking points is massive and exciting."
Telling Oregon's compelling story is one thing. Paying for it is another.
Oregon's total budget amounts to approximately $2 million, with $700,000 allocated to marketing. In comparison, Washington's entire budget is $3 million with $1.7 million for marketing. And appellations in California — AVAs, not the entire state — spend more than Oregon alone. Paso Robles — Jacob's most recent employer — spends roughly twice as much as Oregon with a marketing budget of $1.35 million — roughly 75 percent of their entire budget of $1.8 million.
As well as better-funded peers,
Oregon also has an awareness problem. Just think about the state's pronunciation: "Orygun." Many visitors can't say it correctly, and many Americans aren't even sure of Oregon's exact whereabouts. But rest assured, Burns says Washington has the same issue — minus the butchering of its name — as well as all California appellations beyond Napa and Sonoma.
The major difference between Oregon and Washington's marketing challenges is allocation of funding.
Oregon spends a large percentage of commission dollars on research, while Washington made the decision to fold the research component into the University of Washington, which freed up money — doubling the amount — for marketing.
"The competition is spending so much money and is so focused," Burns said. So [allocating more money to marketing] was an industry decision because they saw positive results."
As far as Burns' and Jacob's marketing ideas? Nothing is firm — they just started — but the list of possibilities include: focusing on the hometown market, an Oregon wine month, a marketing trip to New York to take advantage of the city's multitude of lifestyle media, a push for exports and, of course, social media.
Note: Jacob is responsible for the viral Paso Robles video advertising the area's Zinfandel festival — to date (6/16/2011), it has more than 45,000 views on YouTube.
Burns and Jacob are poised to find the perfect candidate to lead Oregon wine through its marketing challenges and into the future. He or she will have a lot of work to do and must possess certain credentials.
"You have to thrive on people and communication, and you have to listen and be able to express your ideas," Burns said. "And at some point, you conclude the input and go forward with a solid plan. And then you have to respond to your board and membership.
"The ideal person needs people skills, some knowledge of wine, experience in working with a board of directors, as well as nonprofit board experience or nonprofit management experience or even nonprofit volunteer experience," Burns continued. "Both the wine business and trade association business are unique, and if you don't have either on your résumé, it would be very challenging."
Whoever is chosen for the job, OWP ultimately welcomes the new hire, and in the meantime, we welcome Burns and Jacob to the best wine region in the world.
Let the visionary brainstorming commence.