Thirst for Wine Country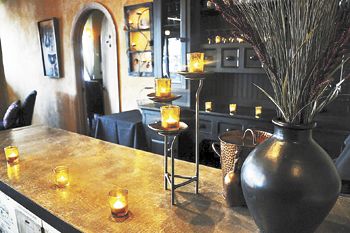 At Thirst Bistro in Portland, customers can now sample wines from many Northwest wineries in the new "Wine Tasting Room." Co-owners Leslie Palmer and Gary Kneski will rotate their selections monthly and featured wineries every few months.
"Many visitors aren't in Portland long enough to visit wine country or even wineries close to downtown." Kneski said. "By creating a free wine tasting room at Thirst, visitors can taste multiple wines from different wineries without leaving downtown Portland."
The Wine Tasting Room is open Tuesday through Sunday, 11 a.m. to 5 p.m. Thirst is located at 0315 S.W. Montgomery St.