Savory Summer Sandwiches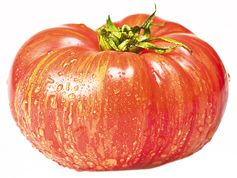 ROASTED TOMATO, LEMON GOAT CHEESE AND BASIL PANINO
By Executive Chef Lisa Lanxon, Cana's Feast Winery,Carlton
"After planting 30 tomato plants this week, I thought of this sandwich. We serve this every year at Carlton's Walk in the Park. This sandwich oozes summertime, literally. Make sure you have plenty of napkins."
INGREDIENTS

12 Romas, sliced in half lengthwise
* extra virgin olive oil
* sea salt and ground pepper
1 cup goat cheese, at room temp
1. Preheat oven to 400°F. Place tomatoes, cut side up, on a baking sheet. Drizzle with extra virgin olive oil and sprinkle with sea salt and freshly ground black pepper. Roast in the oven for 10 to 15 minutes, or until the tomatoes collapse and start to brown. Remove and let cool to room temperature. 2. Combine goat cheese and lemon zest in a small bowl and season with a bit of black pepper. Lay focaccia slices on a cutting board and spread each with lemon goat cheese, place 3 tomatoes on bottom halves, pressing down a bit to release juices, divide basil leaves over tomatoes and top with remaining focaccia slices. Cut in half on the bias.
WINE PAIRING
Cana's Feast 2010 Rosato
LAUREL RIDGE SUMMER SANDWICH
Recipe by Susan Teppola, Laurel Ridge Winery, Carlton
"This sandwich is best in the middle of summer when everything is at the peak of freshness."
INGREDIENTS

2 slices whole grain bread
2 slices extra sharp cheddar cheese
1 slice garden tomato, seeds removed
1 thin slice Walla Walla onion, separated
* few ribbons of basil, cut crosswise
* mayonnaise and/or mustard (optional)
Assemble sandwich and enjoy.
WINE PAIRING
Laurel Ridge 2009 Chasselas Doré
BRIE, BACON, LETTUCE AND TOMATO (BBLT)
Recipe by Thom Pastor, King Estate Winery, Eugene
"I consider this wine to be especially great when feeling casual. It's a great for a picnic or when I'm in my favorite chair reading."
INGREDIENTS

2 shallots, thinly sliced
2 cloves garlic, chopped fine
1 medium tomato, sliced
3–4 thick slices smoked bacon, cooked crisp
3–4 ounces Brie, sliced, room temp
Caramelize shallots and garlic in a sauté pan using extra virgin olive oil. Toss the greens with the vinaigrette, salt and pepper until lightly coated. Assemble and enjoy.
WINE PAIRING
2006 Pinot Noir
SPICY PORK AND SLAW SANDWICH
Recipe by Andrea Frey, Trisaetum Winery, Newberg
"It has a great blend of spicy and sweet. Serve with chips and a fruit salad."
INGREDIENTS

1 boneless pork shoulder roast (about 3 pounds)
2 tablespoons chili garlic sauce
½ teaspoon red chili flakes
2 cloves garlic
½ cup soy sauce
2 teaspoons minced fresh ginger
PREPARATION
Cut roast into 2- to 3-inch chunks. Place pork, soy sauce, chili garlic sauce and ginger in slow cooker and mix well. Cover and cook on low for about 8 hours. Once cooled, shred the pork using forks. Let the liquid in the slow cooker cool. Blend water, cornstarch, and sesame oil in a small bowl and whisk until smooth. Stir the mixture into the reserved pork liquid in the pot. Cook on high until thickened, stirring occasionally. Add shredded meat to pot and mix well. Simmer for about 15 minutes to blend flavors. Coleslaw: Shred cabbage and stir in poppy seed dressing.Sandwich: Split apart soft roll. Place pork on bottom half of bun and top with coleslaw. Crush a potato chip or two on top for a little extra crunch.
WINE PAIRING
Trisaetum 2010 Ribbon Ridge Riesling