OWS Adds Tualatin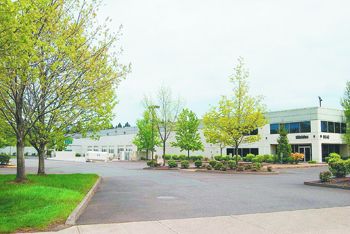 Oregon's largest wine storage and shipping company Oregon Wine Services and Storage (OWS) recently announced the purchase of a new climate-controlled storage and distribution center in Tualatin.
The facility provides an additional 62,000 square feet of wine storage and is conveniently situated within one mile of Interstate 5 for timely and efficient transportation of goods.
The new location supplements the original OWS facility in McMinnville, which underwent expansion in 2008 to a current 171,000 square feet, and brings the company's total warehouse space to 233,000 square feet of high-quality storage. Between the two locations, OWS will store over 1 million cases of wine, servicing the order fulfillment needs for more than 300 wineries.
"A site close to the freeway allows us to satisfy our growing demand for climate-controlled truck services across theU.S., saving time and fuel costs," said Jeff Meader, OWS general manager and co-owner (with John Niemeyer). "Washington County and the City of Tualatin have been extremely accommodating to our unique needs, and we look forward to a long and mutually beneficial relationship as we move forward."
In addition to important temperature considerations, the new facility has 24-foot ceilings for efficient pallet stacking and seven loading docks.