Large Facility, Small Footprint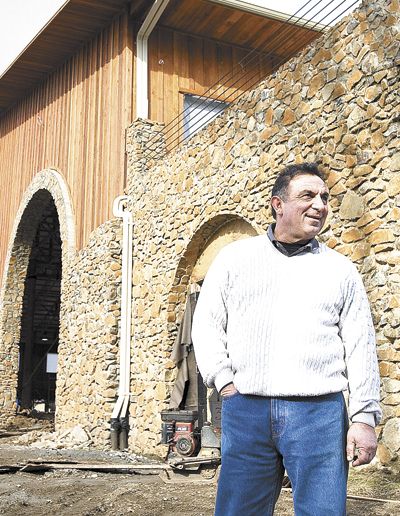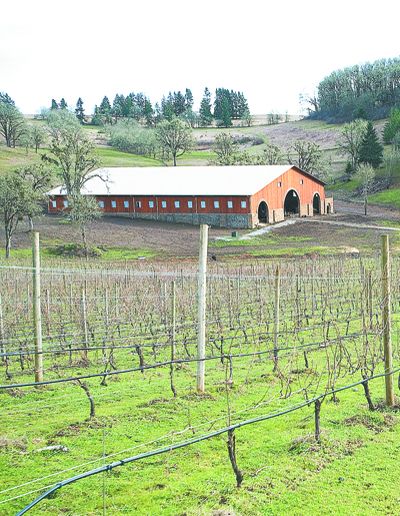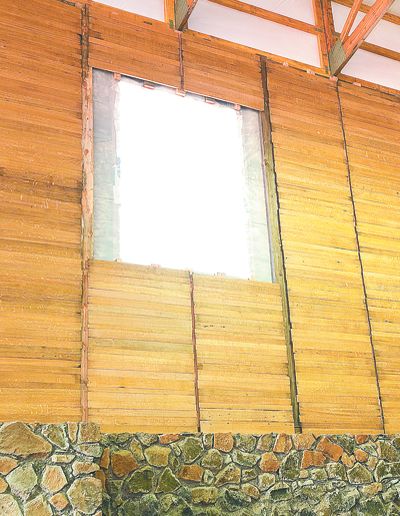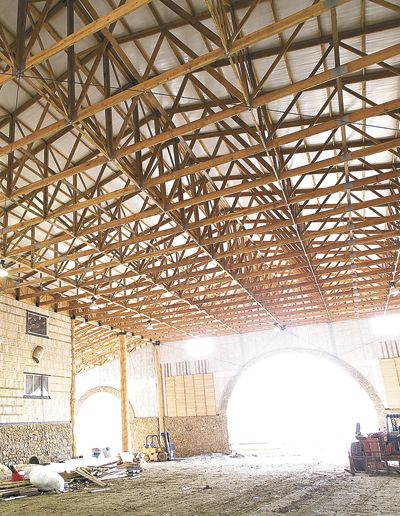 Story by Karl Klooster | Photos by Marcus Larson
It's gratifying to be able to say that Oregon's wine industry is as green as it gets. In fact, one could confidently wager that of all the winegrowing regions in the country, as a group, Oregon's wineries rank at the top of the sustainability list.
And since the wine industry, per se, is arguably the most ecologically sensitive among all industries, that's saying something.
So, when a member of the Oregon industry goes far more than that extra mile to reuse, recycle, be energy-efficient and low impact in every aspect of growing grapes and producing wine, that's saying something truly significant.
To do it in the way that Moe Momtazi, owner of Maysara Winery and Momtazi Vineyards, is currently in the process of doing can be called nothing short of a monumental statement.
Ever since Momtazi began undertaking a labor of love to create Maysara Winery and Momtazi Vineyard in 1997, he has approached his 532-acre property in the McMinnville AVA from the standpoint of making it superior to the way he found it.
From the outset, he considered every one of its expansive acres as an opportunity to shape an environment utilizing each and every acre — hillside, ravine, woodland, pasture and pond — to its best advantage.
The result is a synergy, a dynamically cooperative and complementary interaction.
Within a decade the whole was already proving greater than the sum of its parts. But it still wasn't enough for Momtazi, who looked a couple hundred yards east of his winery and saw a magnificent place where there was nothing but empty space.
But that was merely a case of others having uninitiated eyes. When he explained his dream, it became a canvas where forms were taking preliminary shape. As he described it more in depth, the image filled out to a masterfully rendered composition.
What Momtazi envisioned was a structure that would be sizable enough to eventually house a considerably expanded winery operation. Every effort would be made to construct it from materials found on the property as well as recycled items.
Two years in the making, the imposing, 42,000 square-foot edifice is now taking shape. At each end of the 200 foot long building three enormous arched openings — the largest in the middle and two slightly smaller ones flanking it — form the entryways.
Massive sliding doors will fill these six openings, emulating the exterior wood siding milled from trees grown on the property. Though the building is a simple, peaked roof design, its size and appearance are nothing short of impressive.
The concrete and rebar that form its foundation and walls had to be brought in, but the rustic facade consists of native stone found nearby and artistically placed by a Maysara employee who was once a stone mason.
Likewise, the complex wood truss system scribing an open span of 42 feet is made from more of the same. Ditto for the Douglas fir pillars that run the building's length.
The criss-crossed trusses possess an engineering artistry all their own and speak to a professionalism of which the average visitor would be entirely unaware.
They are a product of Tecna Industries, a truss manufacturing company Momtazi founded in 1990 in Atlanta, Georgia. He moved the business to McMinnville in 1994 and has run it here ever since.
Adorning the interior walls are a paneling application the likes of which may never have been done before. And, if it has, certainly in nothing approaching such an extensive scale.
Momtazi has collected more than a thousand used oak wine barrels and disassembled them. Using the same steaming process originally employed to bend straight slats into curved staves, he is restraightening and planing them for use as wall paneling.
It is an amazing transformation and a spectacular sight to see the wall treatment — stone part way up emulating the exterior and oak staves closely fitted side by side, covering the rest of the walls up to the roofline.
But this is not the end of the homegrown ingredients. Stacked in two enormous piles are thick slabs of Oregon oak stored inside for curing. They will eventually be cut and planed into flooring and exposed frameworks when the interior is entirely finished.
Perhaps most important of all is the owner/employee relationship that has allowed this building to become a reality. The 23 men engaged in its construction are a combination of vineyard and winery workers and long-time Tecna employees.
Over the past couple of years, as commercial building construction slowed to a trickle, Momtazi was faced with laying off most of his manufacturing staff. Instead, he has been able to keep a number of them working on this project.
Modestly, Momtazi will tell you his original idea was to build a facility that would house the numerous animals he raises on the property — sheep, cattle, horses and a herd of three hundred wild turkeys.
It would also incorporate an indoor training track for his horses and be used for winery storage. But once the building began to take shape, the animal idea quickly gave way to the more appropriate one. This would be a showplace.
Completion of the building is projected for the end of summer along with drier weather, facilitating the completion of graded roadways. Landscaping and other finishing touches will follow.
A small building within the building will house offices, a dining room and kitchen. With what will be the largest enclosed open space in the Yamhill Valley, staging major wine events would be no problem.
But this is all on a future to-do agenda for daughter Naseem, who was put in charge of marketing after her graduation from Linfield College in 2009. In addition to selling Maysara wines at home and on the road, she's looking forward to the challenge.
Older sister Tahmiene, who earned a degree in food technology and fermentation science at Oregon State University, has been head winemaker since 2007.
She augmented that education with a harvest season in New Zealand where they offered her a job. She politely declined, telling them she had a rather compelling family obligation back home.
Tahmiene follows the organic and Biodynamic practices instituted by her father in both the vineyard and winery. She has seen production grown to about 10,000 cases and looks forward to ultimately increasing that with the new facility.
With more than 250 estate acres planted, however, growing and selling premium McMinnville AVA fruit to others will remain a part of the long-term plan.
Youngest sister, Hanna, who is still studying at Linfield College, works in the tasting room. She and her sisters are particularly proud of their Three Vineyards brand, a limited production wine, Tahmiene crafts just for them.
For the Momtazis, it's obviously all in the family, even when the scale is expanded to include close non-relatives. That, more than any stone and mortar edifice, no matter how magnificent the wine, no matter how fine, may be the legacy Moe hopes most to leave behind.