Bend Blend Begins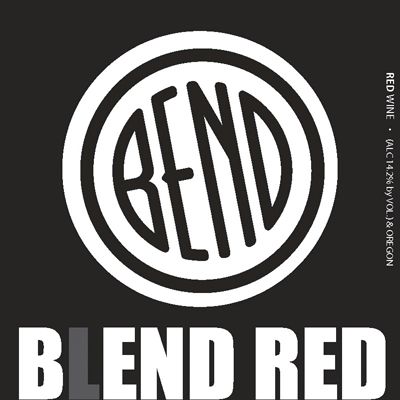 Bend Blend Red and Bend Blend White are two exciting wine releases from Bend Wine Company, a newly formed division of Volcano Wine Company (Volcano Vineyards), owned by Scott and Liz Ratcliff.
Both wines feature grapes grown in Central Oregon's first vineyard, Monkey Face Vineyard, planted in 2006 at Ranch at the Canyons in Terrebonne.
Kerry Damon, vineyard manager of Monkey Face, explained, "We selected and planted American and French hybrid varieties that were selected for their adaptability to local climatic conditions and their cold tolerance."
The locally grown grape in the Bend Blend White is La Crescent, which balances its Riesling-like qualities of white peach and apricot flavors and floral aromas with citrus notes on the finish. The Bend Blend Red includes Marechal Foch, with smoky, dark plum flavors and a rich, lush garnet color. Both wines were created to be daily sippers: well balanced, food friendly and value–priced.
"We are now the only producing winery in town, and even though Volcano Vineyards has been around for years, many folks still don't know who we are," Scott Ratcliff said. "We are hoping by introducing these new wines under our Bend label, folks will try our Volcano wines and discover what they've been missing."
Bend Blend Wines are available in Bend at CE Lovejoy's Market, Ray's Food Place and at the Volcano Vineyards Tasting Room, which is open Saturdays, noon to 5 p.m. and by appointment. Please call 541-617-1102 or visit www.volcanovineyards.com for more information.