Ruby Red at Adelsheim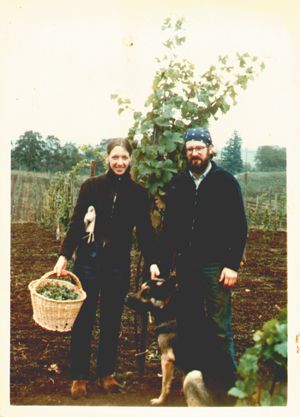 June 1, 1971, David and Ginny Adelsheim purchased the property today known as Quarter Mile Lane Vineyard, just outside Newberg. It is here that the original vineyard and winery are situated. They began planting vines on the property in 1972.
To commemorate this milestone, Adelsheim Vineyard will host a series of events, including a 40-year retrospective library tasting on May 15, as well as a celebration on Aug. 13 catered by chef Vitaly Paley of Paley's Place in Portland.
"I am very honored to be part of the 40th anniversary gala event," said Paley. "It is so inspiring to me that David Adelsheim had this vision 40 years ago, and now, years later, he tirelessly is still at it and consistently able to blow people away with his wines."
Members of Adelsheim's Quarter Mile Society will be invited to an exclusive event July 10 at the original vineyard and winery site at Quarter Mile Lane. A variety of library and current release wines will be available. David Adelsheim, along with viticulturist and vineyard manager Chad Vargas, will lead a walk through the oldest vineyard blocks.
For more about the winery's 40th anniversary, schedule of events and Adelsheim wines, visit www.adelsheim.com or call 503-538-3652.
See the upcoming June issue for an article on the library tasting.