Roasted Spring-Run Salmon with Sorrel Beurre Blanc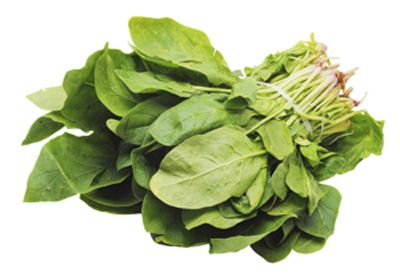 Recipe by Stephanie Pearl Kimmel
"This recipe was inspired by James Beard's nostalgic 'Salute to Salmon' in his classic collection of essays, 'Beard on Food.' I share his delight in Oregon's iconic ingredient and count myself so fortunate to be able to celebrate it in many preparations through the seasons. This is one of my favorites for early spring." - Stephanie Pearl Kimmel, James Beard Award nominee
INGREDIENTS
1 large shallot, minced (you may substitute the white part of a scallion)
½ cup white wine
1 cup heavy cream
4 large sorrel leaves
3 tablespoons cold unsalted butter, cut into ½-inch cubes
4 six-ounce wild salmon fillets, center-cut
* olive oil
* salt and freshly ground pepper
DIRECTIONS
1. Preheat the oven to 425°F. 2. Make the sorrel beurre blanc: Combine the minced shallot and white wine in a small non-reactive saucepan. Cook over medium-high heat until the liquid is reduced to about a teaspoon. Add the cream and reduce further until quite thick (about the consistency of maple syrup). While the cream mixture is reducing, remove the ribs from the sorrel leaves and cut them into a chiffonade by rolling them and cutting crosswise into thin ribbons. Stir the sorrel into the reduced cream, add the cold butter, and blend until smooth using a hand-held blender, an upright blender or a food processor. Hold the sauce over warm water on the stove while you prepare the salmon. 3. Drizzle the salmon fillets with a little olive oil to coat them, then salt and pepper them generously. Place on a baking sheet and roast in the oven for 8 to 10 minutes, depending on the size of the fillets and personal preference. (James Beard always said 10 minutes per inch of thickness, and that's a pretty reliable guideline.) 4. Remove the salmon fillets to dinner plates and spoon the sorrel beurre blanc over the top. We serve the dish with chive mashed potatoes and spring vegetables such as asparagus, fava beans or peas. Yields 4 servings.
WINE PAIRING
Capitello 2008 Pinot Gris
Stephanie Pearl Kimmel
A native of Texas, Stephanie Pearl Kimmel grew up living and traveling around the world. Her father was a career Air Force pilot who was stationed all over the map. Her parents, both enthusiastic cooks and cultural explorers, engendered in her a love and appreciation for diverse culinary traditions, especially those involving food. Kimmel's formal education was in English literature and French cultural history, with degrees from the University of Oregon and the Sorbonne.
In 1972, she opened the Excelsior Café in Eugene. During her tenure as chef and owner, the Excelsior Café was featured in many national, regional and local publications. She sold the café in spring of 1993.
The next fall, she was chosen by King Estate Winery to develop an intensive culinary department as an integral part of their national marketing plan. In 1995, Stephanie compiled and edited the "King Estate Pinot Gris Cookbook;" and in 1996, she followed up with the "King Estate Pinot Noir Cookbook."
In 1997, Kimmel then turned her attention to downtown Eugene. There she opened the casual, French-inspired Marché Café, followed by Marché Restaurant and Marché Provisions.
Kimmel is active in the community, having served as a Eugene city commissioner, a representative on the Oregon Liquor Control Commission and a board member for the International Pinot Noir Celebration, Women Chefs & Restaurateurs and the Oregon Restaurant Association. She's an active member of the Chefs Collaborative and Slow Food. She was nominated for a James Beard Award in 2006.