Last Look at 2010 Harvest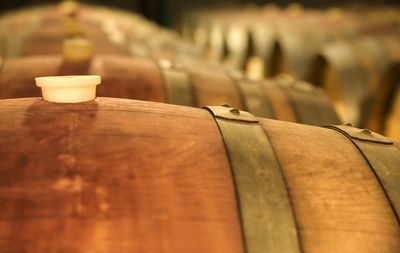 By Karl Klooster
The annual Oregon Vineyard and Winery Report compiled by the USDA's National Agricultural Statistical Service is an industry tool like no other. It is widely referenced for the most accurate and up-to-date information on production and trends.
This is not to say that someone else couldn't put together this kind of report. But, since there's no money in it, the private sector wouldn't be likely to step up to the plate. For that matter, some wineries might not be as willing to freely share their private information.
But we do have it, and here are some of the things it tells us about the 2010 wine grape harvest.
It will come as no surprise that overall tonnage was down from 40,300 tons in 2009 to 30,700 tons in 2010. Poor fruit set, spates of bad weather throughout the growing season and equally bad birds at harvest time, all took their toll.
Tonnage brought in for processing ended up 23.8 percent lower in total volume than the previous year.
Our annual ranking of Oregon's top 20 wineries, which appeared in the January edition of the Oregon Wine Press, estimated the loss at 24.7 percent. Based on the production of only those 20 largest wineries, it was only 2.7 percent off the final figure.
Of course, the 2009 harvest was 16 percent larger than that of 2008, which is yet another example of the fact that growing wine grapes in Oregon is seldom consistent or predictable.
Speaking of those 20 wineries, a couple of rankings proved incorrect, as tonnage figures that could be gleaned only from the producers ultimately revealed.
Such statistics are not available in any industry reports, so we make our own annual effort not only to compile it but also to correct it as more accurate information is brought to our attention.
In regard to brand rankings, since the owner of Ste. Michelle Estates would not disclose the total estimated case production of Erath Vineyards as a brand for 2010, its number 5 ranking was based on the production capacity of its Dundee Hills winery
Last reported at approximately 70,000 cases, we did not want to exclude Erath from the Oregon rankings. Therefore, we used that figure to recognize the brand and the winery's deserved stature in the industry.
Since then, however, we have received reliable information that a round figure of 120,000 cases for 2010 would be in the ballpark for Erath's 2010 production from all sources.
That estimate would jump them up to the No. 2 position for brands, whereas they would likely remain in the number 7 or possibly number 8 spot for production at a single facility.
Testing the accuracy of our January estimates, we asked A to Z Wineworks what they now project for total production. It turns out that their brand case count was slightly underreported, being 112,000 cases rather than 106,500, and production at the Rex Hill facility was a bit lower than original estimates, standing at 76,000 cases as opposed to the earlier reported 79,500.
Though only a reduction of 3,500 cases, that adjustment lowers A to Z from No. 4 to No. 6 as a production facility. And Erath's newly estimated total drops A to Z in the No. 3 brand spot.
With an estimated 155,200 case for 2010, King Estate continues to top both categories.
Lastly, a value brand called Rascal cleverly insinuated its way into the price-driven retail scene last year with a sassy and satisfactory little Pinot from the 2007 vintage. A modest outlay of $6.99 a bottle, put it on any value-hunter's must-buy list.
A new player called Great Oregon Wine Company was ostensibly the producer. But it didn't take a lot of digging to determine that's a dba owned by Art and Linda Lindsay of Stone Wolf Vineyards in McMinnville.
Linda said the 2008 Rascals are ready for release; the 2009s are in bottle and she's shooting for about 25,000 cases in 2010. That would put the impish little Pinot in the 15th or 16th position as a brand and about the same ranking in total production at a single winery.
Looking for trends in 2010, despite a sluggish economy that has seen plummeting sales for $20-plus wines, planted acreage in Oregon climbed from 19,400 acres to 20,300 during the year.
Pinot Noir accounted for more than 700 acres of that 900-acre increase. Even more significantly, harvested acres of Pinot Noir leapt almost 1,000 acres, from 9,026 to 10,023.
Over the last five years, total acreage around the state has grown by an impressive 44 percent from 14,100 acres in 2005 to the current 20,300. Pinot Noir's share was 7,974 acres in 2005 and is now 12,265
During that same time period, Pinot Noir tonnage shot up from 12,193 tons in 2005 to 21,364 in 2009, with a drop back to 16,445 in the difficult 2010 vintage..
That means roughly 1.37 million cases from 2009 and, even considering last year's shortfall, slightly more than 1 million cases from 2010 will be ready for market between now and mid-2012.
Whether or not wine consumers will be willing to absorb so much Oregon Pinot over the next few years remains to be seen. Perhaps more Rascals and impudent Pinots of a similar stripe will be on the horizon. We'll just have to wait and see.