Book It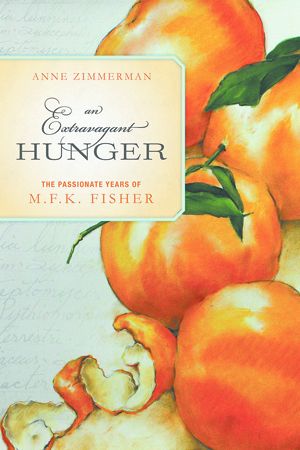 Anne Zimmerman, author of "An Extravagant Hunger: The Passionate Years of M.F.K. Fisher" ($26, published March 15), will be one of the featured writers at the 2011 Terroir Creative Writing Festival, to be held in McMinnville on April 30.
Zimmerman was born and raised in Salt Lake City, Utah, graduated from Linfield College in McMinnville in 2000 and subsequently received a master's degree from San Diego State University.
She worked at R. Stuart & Co. in McMinnville for four years doing public relations and marketing. During this time, she also worked on researching Fisher, finding a literary agent and writing a book proposal. After moving to San Francisco, she sold her book within two months to Counterpoint Press.
She is currently promoting the book, working as the tasting coordinator for Food & Wine Magazine's 2012 Wine Guide, and preparing a course on biography writing that she will teach at Stanford University.