Punch-Down Ditties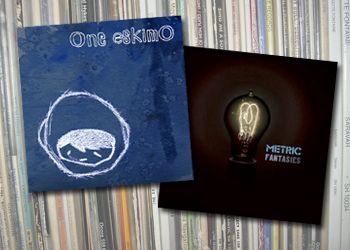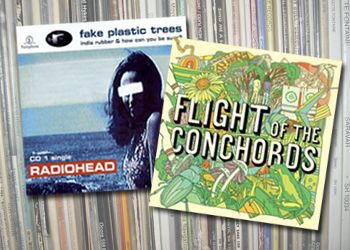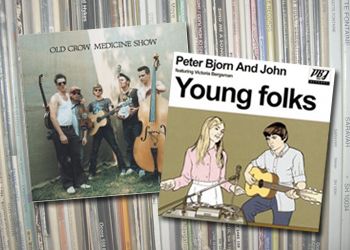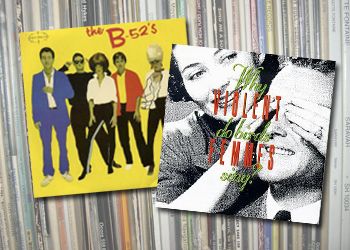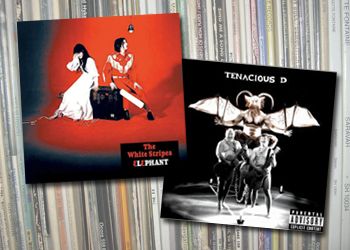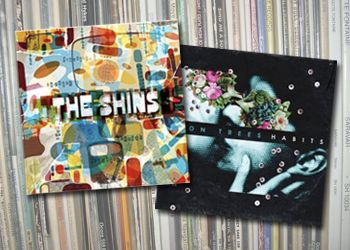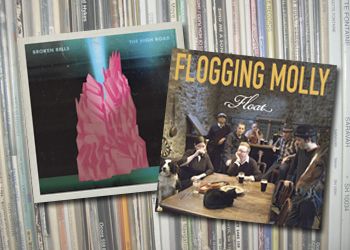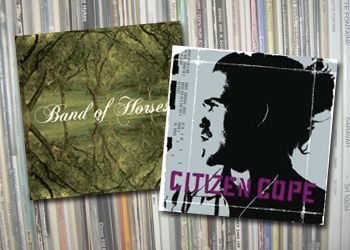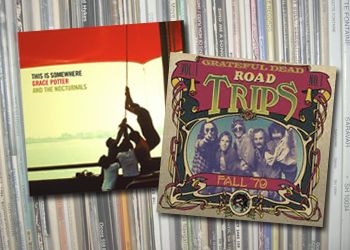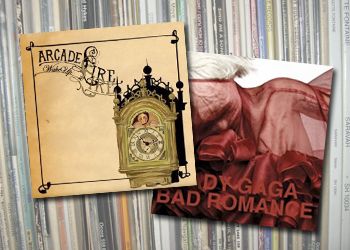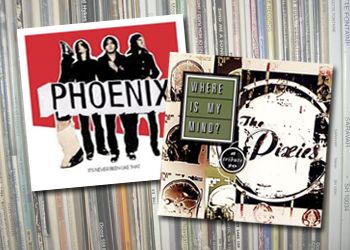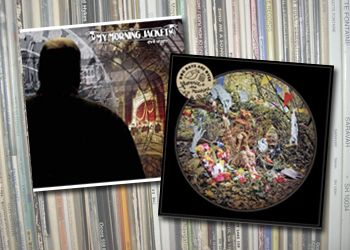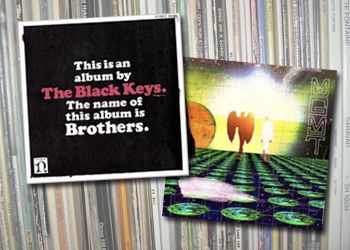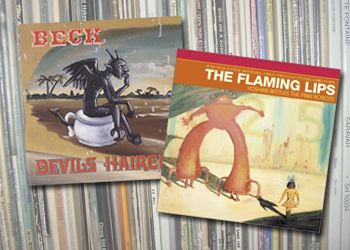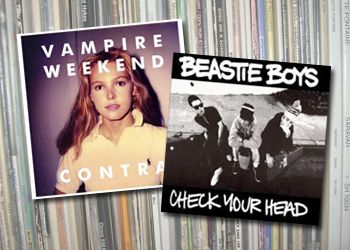 By Leah Jorgensen
Wine has an affinity for music, or, perhaps, it's the other way around. Either way, during harvest, it's an especially important time to pair the right tunes with the mood in the winery.
In Oregon, it goes without saying, iPods and stereos across wine country will be turned on and turned up with an eclectic mix of classic rock, groovy blues, uber-cool alternative albums and more. Forget the dive bars and downtown raves; the cooler scene this fall is in the cellar.
Winemakers are a finicky breed — particular about their food, brew, booze, yeast strains, clones, closures, and, as to be expected, music.
I came to learn this aspect of winemaking when I worked my first harvest last year at Anne Amie Vineyards. The iPod was a centerpiece to the winery, and the mix masters blended just the right amount of punk, 80s new wave, rap and edgy rock to keep the crew energized as picking bins came and went and fermentors filled the winery floor. I think the winemaking team, led by Thomas Houseman, put together an amazing soundtrack for last year's crush.
But, what about this year? What will winemakers play while they punch down?
Abacela winemaker Andrew Wenzl admitted to "listening to the weather by Rufus and NOAA (National Oceanic and Atmospheric Administration), anything on Quentin's iPod, Oregon Duck football and 104.3 Sam FM," while other winery folks dove right into the names of specific songs and artists to highlight the tone and temper of cellar work.
Jerry Murray, winemaker at Van Duzer Vineyards, offered, "some of the songs that I wish my wine tasted like." Those tunes included: 200 More Miles by the Cowboy Junkies; We'll Sweep Out the Ashes by Gram Parsons & The Fallen Angels (with Emmy Lou Harris); Olé by John Coltrane; Brother Flower by Townes Van Zandt; Little Wing by Stevie Ray Vaughan; It's All Over Now, Baby Blue by Bob Dylan; Something's Got a Hold on Me by Etta James; Haitian Fight Song by Charles Mingus; Broken Butterflies by Lucinda Williams; and Bringing Home the Rain by The Builders and The Butchers."
"Generally, I like Grateful Dead, Radiohead and My Morning Jacket for general atmosphere music," said John Leyno, owner of Twelve. "Specific songs are hard to narrow down, but some of what I'm listening to is Scarlet Begonias/Fire on the Mountain by the Dead, from both Northern Iowa '78 and Rutgers '81 — my first show. A stunning second set also includes Terrapin Station, Not Fade Away, Eyes of the World and Sugar Magnolia."
Matt Driscoll of WildAire Cellars, who makes his wine in the same facility as fellow wine producer Brad Ford of Illahe Vineyards, shared his preferences. "My tastes in music for crush are mostly guitar-driven rock as I play guitar myself. I love to hear someone just rip it up to inspire me to drink more beer … I mean, make wine."
He added, "Lately, I've been getting into The White Stripes, Grateful Dead, Led Zeppelin, Phish, The Shins, Red Hot Chili Peppers and Bob Marley. As for favorite crush songs … So Says I by The Shins; Jack Straw by the Grateful Dead; and Little Cream Soda by The White Stripes."
Ford mentioned his affinity for vinyl and explained, "Gary Wright's Dream Weaver is the Illahe theme album, which has to be on a record, even though they're hard to flip with sticky hands." He added, "The thing I'm playing more than anything is Black and Blue by The Rolling Stones, which has Hot Stuff, and I like to throw on Hot Pants by James Brown, because it's a cold year."
For Chris Berg of Roots Wine Co. the perfect playlist "is a little blend of the old, new and something not too blue, and it goes a little something like this: Blueprint by Fugazi; UMass by The Pixies; I'm Amazed by My Morning Jacket; Give Me the Green Light by Rufus Thomas; Loving Cup by The Rolling Stones; Maybe Your Baby by Stevie Wonder; This Must Be the Place by The Talking Heads; America by Simon & Garfunkel; and Endgame by R.E.M."
Scott Shull of Raptor Ridge, who just moved into his brand new winery, stated, "We were firing up the ol' iPod, MP3 lists today (Oct. 8) as the first fruit came in. Seems like we are playing a lot of Van Morrison, Stevie Ray Vaughan, Keb' Mo' and Grateful Dead. There were two Dan Fogelberg numbers, but we cut him short when he ran calling wildfire.
"So, here's the list: Wavelength by Van Morrison; Brown Eyed Girl by Van Morrison (we sing 'Blue Eyed Girl' here at Raptor Ridge for my wife, Annie); Dangerous Mood by Keb' Mo'; Little Wing by Stevie Ray Vaughn (channeling Jimi Hendrix); Singing in the Rain by Jamie Cullum (channeling Gene Kelly); and Box of Rain by the Grateful Dead."
Scott's wife, Annie, chimed in, in jest, "if I had been there…Dan [Fogelberg] would have played on."
After polling several winery crew persons (winemakers, assistant winemakers, cellar masters and interns) all over Oregon for the essential songs of the season — in person, on Facebook and via e-mail — I present to you, the Perfect Playlist for Harvest 2010.
Harvest 2010 Perfect Playlist
Seven Nation Army by The White Stripes
Tribute by Tenacious D
Tighten Up by The Black Keys
Kids by MGMT
Devil's Haircut by Beck
Yoshimi Battles the Pink Robots by The Flaming Lips
Business Time by Flight of the Conchords
Fake Plastic Trees by Radiohead
Gold, Guns, Girls by Metric
Giving Up by One Eskimo
I'm Amazed by My Morning Jacket
Dog Days Are Over by Florence & The Machine
North by Phoenix
Where Is My Mind? by The Pixies
Champagne Jam by Ween
So What'cha Want by the Beastie Boys
Giving up the Gun by Vampire Weekend
Falling or Flying by Grace Potter & The Nocturnals
Jack Straw by Grateful Dead
Wake Up by Arcade Fire
Bad Romance by Lady Gaga
Wagon Wheel by Old Crow Medicine Show
Young Folks by Peter, Bjorn & John
So Says I by The Shins
1983 by Neon Trees
American Music by The Violent Femmes
Rock Lobster by The B52's
The Funeral by Band of Horses
Let the Drummer Kick by Citizen Cope
The High Road by Broken Bells
Little Lion Man by Mumford & Sons
Float by Flogging Molly
Leah Jorgensen is a communications expert who has worked in the wine industry for over a decade. She consults for several wineries and writes about travel, wine and gluten-free living.