Bordeaux Varietals and Blends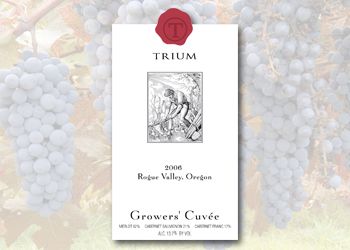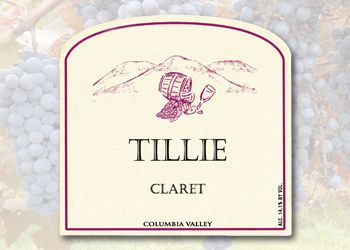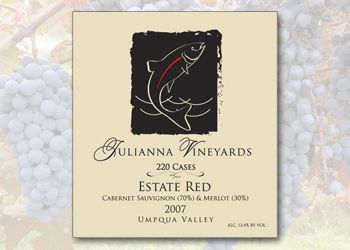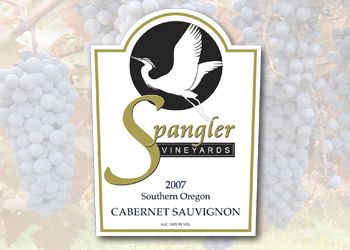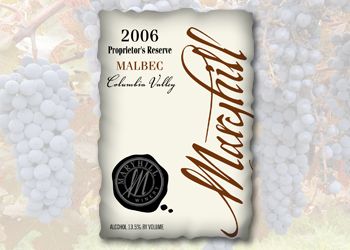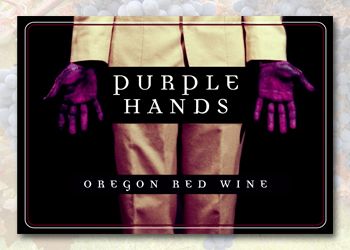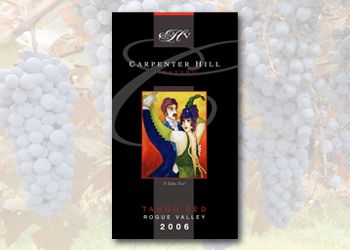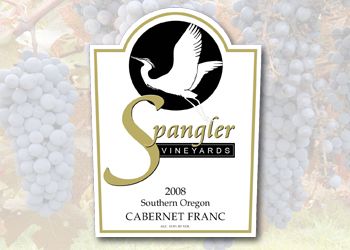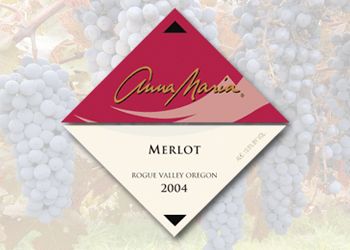 Trium 2006 Growers' Cuvée, Rogue Valley • $22 (600 cases)
Given its earthy elegance, one could easily mistake this wine for a classified growth Bordeaux. A blend of 62 percent Merlot, 21 percent Cabernet Sauvignon and 17 percent Cabernet Franc provides the bones. Ripe, fleshy dark cherry fruit, suede-like leather and resolved tannins put the succulently chewy meat on them. And a hint of iron-like minerality augmented by a bit of bottle age ties it all together.
Tillie NV Claret (Aramenta Cellars), Columbia Valley • $25 (250 cases)
Lots of good stuff is stylishly stuffed together into a blend that combines four Bordeaux varietals — Cabernet Sauvignon, Merlot, Cabernet Franc and Malbec. An aromatic perfume announces the well-integrated flavors to follow. Chocolate, spice, butter, cedar, and tobacco are enrobed in a sweet, dark berry base.
Julianna Vineyards 2008 Estate Red, Southern Oregon • $20 (175 cases)
Further evidence that blending may be the way to go with Bordeaux varieties, the Julianna is 58 percent Merlot and 42 percent Cabernet Sauvignon. Various batches aged in American, French and Hungarian oak add to the eclectic credentials of this beautifully balanced, middleweight drinker. A piquantly dusty nose and fresh, tasty red raspberry fruit keep you coming back for more.
Spangler 2007 Cabernet Sauvignon, Southern Oregon • $24 (322 cases)
Jammy mixed red fruit is the upfront, flavor-filled forte of this palate-pleasing Cab. Augmenting the yum factor are lingering hints of licorice and charred mesquite. All in all, a sweet, savory and satisfying example of the grape that made Bordeaux famous.
Maryhill 2006 Proprietor's Reserve Malbec, Columbia Valley • $25 (459 cases)
Toasty oak marries with clover, alfalfa and dark fruit on the nose, introducing a dense black cherry, plum and currant mouthful complemented by spicy notes. Tasters readily recognized the distinctive difference in this robust red made from a variety that's finding favor here while being phased out in France.
Purple Hands 2008 Oregon Red Wine • $18 (1,000 cases)
Ken Wright's son, Cody, owns the label and, at the moment, makes just this one wine. A blend of 35 percent Syrah and 50 percent Merlot from Del Rio Vineyard in the Rogue Valley AVA topped off with 15 percent Pinot Noir from Holstein Vineyard in the Dundee Hills AVA seems incongruous at first glance. However, it may be Oregon's answer to Rhone, Bordeaux and Burgundy all in one bottle. Loads of pretty, feminine fruit exude cherry, cola, stone fruit and spice.
Carpenter Hill 2006 Tango Red, Rogue Valley • $15 (240 cases)
Lots of bang for the buck with this winning middleweight blend of 78 percent Merlot and 22 percent Petite Sirah. Berry and spice aromas are immediately seductive. Bright, sweet dark fruit flavors follow. A hint of dried brown sugar lends length to the finish.
Spangler 2008 Cabernet Franc, Southern Oregon • $24 (393 cases)
Color density typifies the variety and flavor depth makes the best of it in this big, bold example of the Bordeaux grape that's showing it doesn't have to play second fiddle to its higher profile kin — Cabernet Sauvignon and Merlot. The cola here is more Dr. Pepper than Coke and the chocolate is more buttery than cocoa. Italian plums and tangy green tannins add dimension to the total taste experience of this well-balanced wine.
Anna Maria 2004 (Valley View) Merlot, Rogue Valley • $24 (1,100 cases)
Maturing fruit flavor profile exudes a soft mouthfeel, featuring cola, anise and a sweet buttery-smooth finish reminiscent of baked applesauce. Supple tannins and solid structure complete a harmoniously balanced whole.
The Oregon Wine Press tasting panel has selected the above wines based on overall quality and value within their respective categories. To the best of our knowledge, they are currently available in the retail marketplace, but a call to the winery or your favorite wine merchant will best determine where they may be purchased. The above wines have met the following criteria: (1) produced by an Oregon winery; (2) retail price up to $30 per 375 ml bottle for Pinot Noir and $25 per 750 ml bottle for all other varieties and blends; (3) currently available to consumers. Recommended wines were selected using a double-blind method and a 20-point ranking system for appearance, aroma, taste, balance and finish.