2008 & 2009 Pinot Noirs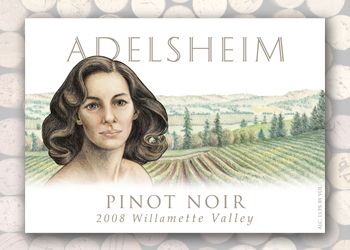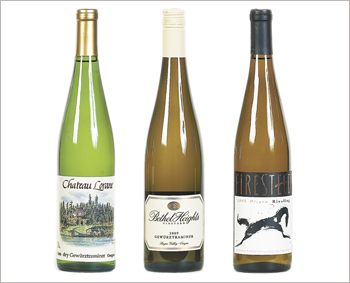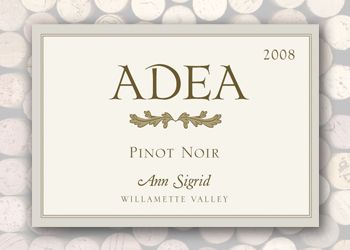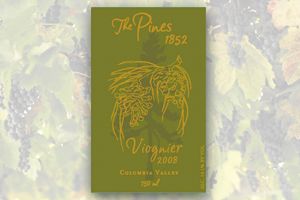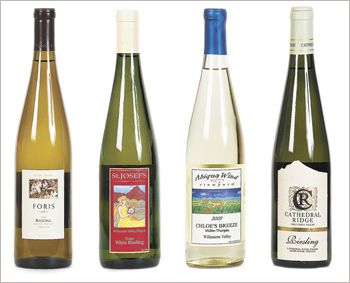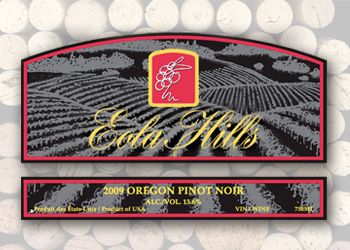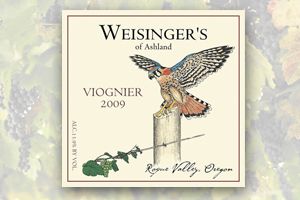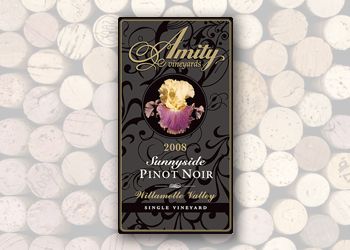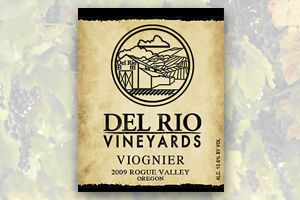 Amity 2008 Sunnyside Vineyard Pinot Noir, Willamette Valley • $30 (114 cases)
This wine shows a youthful depth and intensity found in many of the 2008 Oregon Pinots tasted in this session. Loads of fruit expressing black cherry and currants combine with sweet tobacco and leather to entice the palate. Assertive yet approachable tannins complete the package. A few years of cellaring promises benefits.
Dobbes Family Estate 2008 Grand Assemblage Pinot Noir, Willamette Valley • $28 (605 cases)
There's both size and style in this example of 2008's potential for concentrated character. The flavors are mouthfilling, in fact, almost port-like yet not sweet. Tannins aplenty are mellowed by juicy fruit and chewy leather. A blend of several vineyards, thus the "assemblage" moniker, it pulls of the marriage in a very big way. As with many of these wines, breathing time, decanting for aeration, would bring it out even more.
ADEA 2008 Ann Sigrid Pinot Noir, Willamette Valley • $25 (560 cases)
Berries and balance seem to be a common theme in this tasting and ADEA's Ann Sigrid delivers on all counts with a yummy palate, featuring baked cherry pie overlaid with aromas of lavender and rose. An elegant wine exuding youthful enticements that say you can drink me now but you should think about spiriting me away to the cellar.
Adelsheim Vineyards 2008 Pinot Noir, Willamette Valley • $30 (10,212 cases)
A medium-weight '08 with racy red berry and juicy black cherry fruit that immediately attracts in both aroma and taste. A hint of a hint of vanillin and spicy notes add to the soft, round palate impression. A pleasurable drinker now, but good overall balance suggests laying away would prove rewarding.
Libra (Panther Creek) 2008 Momtazi Vineyard Pinot Noir, Willamette Valley • $30 (125 cases)
Panther Creek's assistant winemaker Bill Hanson owns this label, focusing on Pinot Noir. Concentrated and well balanced, the Momtazi is packed with jammy raspberry, cherry and tangy cranberry complemented by hints of spice. It's enjoyable throughout, from satisfying first sip to lingering finish.
Benton Lane 2008 Estate Pinot Noir, Willamette Valley • $26 (16,760 cases)
The delicate finesse for which wines from Burgundy's classic Côte de Beaune reds are so well known shows itself here. Immediately appealing, feminine floral aromas entice the nose; layered berry, spice, oak and minerality please the palate.
Eola Hills Winery 2009 Pinot Noir, Oregon • $12 (24,000 cases)
Soft, sweet and tangy in the dry-wine way that bespeaks big fruit so very berry, resolved tannins with a complementary kick, food-friendly acidity and a taste bud-tantalizing hint of minerality. An early release for a large-production Pinot for Oregon at a temptingly low price.
Plowbuster (Carabella) 2009 Pinot Noir, Willamette Valley • $20 (1,300 cases)
Can't beat the price of this medium-weight winner that presents all sorts of intriguing flavor interests. Cola, plum and butterscotch are evident. Although for a fresh-out-of-the-barrel 2009, it's a round, supple wine already drinking nicely.
Acrobat (King Estate) 2009 Pinot Noir, Willamette Valley • $18 (18,500 cases)
Oregon's largest winery has recently released this 2009 Pinot from what has obviously turned out to be a good vintage. Like the 2008s, there's plenty of ripe, flavorful fruit here offering approachability despite its youth. Dry, tangy aromas of pomegranate and cranberry come forward quickly while hints of spice begin to show through after breathing. Give this one plenty of air.
The Oregon Wine Press tasting panel has selected the above wines based on overall quality and value within their respective categories. To the best of our knowledge, they are currently available in the retail marketplace, but a call to the winery or your favorite wine merchant will best determine where they may be purchased. The above wines have met the following criteria: (1) produced by an Oregon winery; (2) retail price up to $30 per 375 ml bottle for Pinot Noir and $25 per 750 ml bottle for all other varieties and blends; (3) currently available to consumers. Recommended wines were selected using a double-blind method and a 20-point ranking system for appearance, aroma, taste, balance and finish.