Slow-Roasted Duck with Syrah Reduction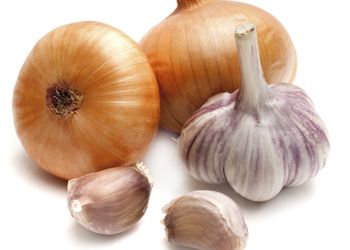 Recipe by Patrick Fallon | Courtesy of EdenVale Winery in Medford
"This dish is the specialty of our former winemaker, Patrick Fallon. The recipe is very easy and provides an enjoyable day of cooking. The moistness, flavor and beautiful presentation will change your view of preparing and serving duck. We recommend pairing this dish with our EdenVale Syrah. The richness of the wine enhances the sauce and make it the perfect wine to accompany this stunning dish." —Anne Root, co-owner/general manager of EdenVale Winery and Eden Valley Orchards in Medford
INGREDIENTS
1 bottle EdenVale Syrah
2 whole ducks
2 large yellow onions, peeled and coarsely chopped
2 large carrots, scraped and coarsely chopped
4 large celery ribs, leaves minimized and coarsely chopped
1 head garlic, split perpendicular to root; reserve several cloves for later mincing
2 culinary bay leaves
1 teaspoon minced fresh parsley
1 teaspoon minced fresh thyme
1 tablespoon fennel seeds
1 tablespoon black peppercorns
1 tablespoon kosher salt
DIRECTIONS
1. Thaw ducks in refrigerator. Discard the livers and reserve the necks, hearts and gizzards to be roasted with the bones. Remove the breasts by following along either side of the breastbone with your sharpest knife, staying as close to the wishbone as possible. Continue to slice down along the ribs until the breast is freed from the carcass. Repeat on the other side, and trim the excess skin from around the breast, leaving ¼-inch of the skin surrounding the meat. Flip the duck over and remove the legs, first popping the hip ball out of its socket and then freeing the leg from the body with your knife. Place breasts and legs in the refrigerator. Roast the carcass, bones and garlic head at 400°F in a 2-inch deep roasting pan until toffee brown. When done, pour off excess fat and deglaze the roasting pan with 2 cups water, scraping the brown reduction from the bottom of the pan. Meanwhile, place bones, vegetables and bay leaves in stock pot, barely cover with water, and simmer 4 to 6 hours. Strain the stock and refrigerate overnight. 2. Remove fat from refrigerated stock and start to reduce on a simmer. Grind spices coarsely, then use the mixture and kosher salt to season the legs and breasts. Roast the legs at 400°F for 1 hour. Pour off excess fat, add ¾ bottle of Syrah and enough stock to almost cover the legs. Continue roasting for an additional hour, then remove the legs to a plate to rest. Put the braising liquid in a saucepan and continue to reduce to sauce consistency. 3. Sear the breasts skin side down in a hot pan, pouring off excess fat as it accumulates. Flip over breasts when almost done, (medium-rare to medium), and remove to resting plate. Thinly slice breasts while reheating the legs in the oven. Finish sauce with minced garlic and herbs, and serve with remaining EdenVale Syrah. Yields 4 to 8 servings.
WINE SUGGESTION
2004 EdenVale Pear House Syrah
ABOUT THE WINERY
EdenVale Winery in Medford is located on property widely recognized as the birthplace of Oregon's commercial pear industry at Eden Valley Orchards, which was founded in 1885 by Joseph H. Stewart. Built in 1898, Stewart's home, Voorhies Mansion, continues to be the literal and figurative heart of Eden Valley Orchards for over a century.
Amid this significant historic setting surrounded by pear orchards, the Root family now concentrates on making the finest wines in Southern Oregon, specializing in Syrah, Viognier, Cab Franc, Tempranillo, Pinot Noir and Chardonnay with the same passion and great care that has always been an important family tradition.
For more information about EdenVale, visit www.edenvalewines.com.