Crème Brûlée Cupcakes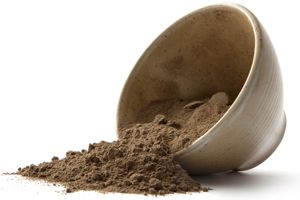 Recipe Courtesy of Sandi Kolb, Yamhill Valley Vineyards
"I found this recipe on the Internet to replace a request for a crème brulee dessert when there was not time to make the real thing. They are not really elegant but they do taste good!" — Sandi Kolb, Yamhill Valley Vineyards
CUPCAKES
2½ cups flour
3 teaspoons baking powder
½ teaspoon salt, plus pinch for egg whites
½ cup (1 stick) butter, room temp
1½ cups sugar
2 eggs, separated
1 cup milk
3 tablespoons caramel syrup (ice cream topping)
1 teaspoon vanilla
1. Preheat oven to 350°F. 2. Mix flour, baking powder and salt together and set aside. 3. Cream butter and sugar together until light and fluffy. Add egg yolks, one at a time, mixing well after each addition. Alternately beat in dry ingredients and milk. Add caramel syrup and vanilla. Beat until smooth. 4. Beat egg whites with a pinch of salt until stiff but not dry. Gently fold egg whites into batter. 5. Spoon batter into cupcakes papers, filling cups 2/3 full. Bake for about 15 to 20 minutes for full-size cupcakes or 10 to 15 minutes for the minis. Insert a toothpick into the center of a cupcake; if it comes out clean, the cupcakes are done. Remove from oven and cool. Makes 24 regular cupcakes or 36 mini-cakes.
BROWN SUGAR SWISS MERINGUE BUTTERCREAM
1 cup light brown sugar
4 egg whites
¼ teaspoon salt
1 cup (2 sticks) butter, room temperature
1. Place sugar, egg whites and salt into the top of a double boiler. Whisking constantly, cook until sugar has dissolved and mixture is warm. Pour into the bowl of an electric mixer fitted with the whisk attachment. Beat mixture on high speed until it forms stiff peaks (but not dry). Continue beating until fluffy, about 7 minutes. 2. Switch to a paddle attachment. With mixer on medium speed, add butter, 2 tablespoons at a time, beating well after each addition. Increase speed to medium-high; continue beating until frosting appears thick, about 3 minutes. Reduce speed to low and continue beating 1 minute to reduce air bubbles.
WINE SUGGESTION
Yamhill Valley Vineyards 2008 Riesling (8 percent residual sugar)
Yamhill Valley Vineyards
Founded in 1983, Yamhill Valley Vineyards is located on a 150-acre estate in the rolling foothills of Oregon's Coast Range Mountains, just west of McMinnville in the Willamette Valley.
Winemaker Stephen Cary produces a variety of wines from estate plantings of Pinot Noir, Pinot Gris, Pinot Blanc and Riesling.
The tasting room (16250 S.W. Oldsville Rd., McMinnville) is open daily, May through December, 11 a.m. to 5 p.m. For more information about Yamhill Valley Vineyards, call 800-825-4845 or visit www.yamhill.com.
Recipe courtesy of How to Eat a Cupcake blog. Cupcake recipe by Gail Wagman from the book "Cupcakes Galore." Frosting recipe sourced from the PBS show "Everyday Baking from Everyday Food."