Premeditated Pictures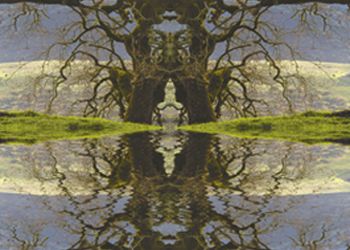 New work by Sherwood-based photo artist Janis Miglavs will be featured in the Art of the Vine gallery show Aug. 26–Sept. 25 at Art Elements Gallery in Newberg.
Art of the Vine will be displaying Miglavs' latest work, including his collection "Vineyard Mandala Meditations."
Inspired by Mandalas created by Tibetan Buddhists, who use them as aids to meditation, Miglavs handcrafts photographs of Oregon vineyards into stimulating scenes. These unique images are meant to inspire spiritual reflection and self-evaluation, or simply keep the viewer entertained.
Born in Latvia, Miglavs makes his home in the in the heart of Oregon's wine country and has had his photography published in National Geographic, Sunset Magazine, Wine Spectator, Outdoor Photography and other prestigious publications. He now specializes in photographing vineyards and wineries around the world, and has completed two books, including the latest, "Oregon: The Taste of Wine," which won the Benjamin Franklin award for best regional book in North America. He is currently working on two new vineyard books.
Art Elements Gallery is located at 604 E. First St., Newberg. For more information about Miglavs' collection and others, visit www.artelementsgallery.com.