Earth Day, Every Day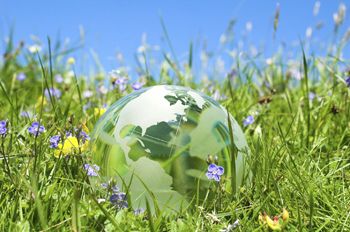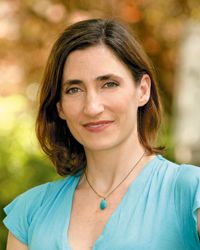 By Andrea Durbin
The Oregon wine industry is globally renowned for its leadership and commitment to sustainability, watershed protection and land stewardship for a reason: They have always looked for effective ways to be earth-friendly and have been early adopters of them.
For example, Sokol-Blosser Winery, Lemelson Vineyards, Mahonia Vineyards and Left Coast Cellars are invested in solar energy to power their wineries. Stoller Vineyard built the first LEED-Gold certified winery in the United States. King Estate is the largest contiguous organically certified vineyard in the world. And Willamette Valley Vineyards spearheaded the use of certified sustainable cork and inspired the creation of cork recycling programs.
Oregon winemakers take these actions because they believe it's the key to their success.
"The wine industry is based on growing things out of the land," explained Caitlyn Kari, communications and sustainability manager for Willamette Valley Vineyards. "It's not going to be successful unless the land is healthy and successful."
But as climate change continues to threaten Oregon winemakers' ability to grow sensitive Pinot varietals, there is still more to be done.
"I can bear witness to being like the polar bear, exiled from California, coming to colder climates here looking for cooler climate to grow grapes in," said Tony Soter of Soter Vineyards. "I've literally seen the climate change in California in ways that's not good for the quality of the fruit."
Enter The Carbon Neutral Challenge (CNC). Created by the Oregon Environmental Council in partnership with the Oregon Wine Board in 2007, CNC helped wineries systematically measure and reduce their carbon footprint and demonstrate that businesses can be a part of the solution to climate change. With the support of Ecos Consulting, CNC examines how each winery is emitting carbon throughout the wine growing, production and selling process, looking at everything, from how storage cellars are chilled to the kind of lighting used in tasting rooms.
The program then identifies cost-effective strategies and investments that will reduce those emissions — and save money. Simple carbon-cutting solutions include using natural lighting, insulating storage tanks and running tractors on biodiesel fuel. Solar panels and geothermal energy systems are more cost-intensive solutions. Wineries can also invest in verified regional offset projects, such as dairy farm methane digesters, to take responsibility for the remaining emissions that can't be eliminated.
CNC now involves 14 Oregon wineries, which account for approximately 20 percent of the wine produced in this state (see www.cncwine.org for the full list). All 14 also joined The Climate Registry, a national repository for reporting greenhouse gas emissions — one of the largest industry groups to do so. Considering that only two other wineries in the United States have declared themselves to be carbon neutral, it's clear that these Oregon wineries are leading the way to tackle the issue of climate change and reduce their carbon footprint in a systematic and united way.
Even though greenhouse gas emissions of winery operations are small compared to many manufacturing industries, by committing to track and reduce their emissions, these wineries have set the bar higher for solving a critical environmental challenge of our time. They have also invested in systems that ultimately save their businesses money.
The success that these 14 wineries have had with the CNC is the reason we are turning this pilot project into a full-fledged certification program for the wine industry through Low Input Viticulture and Enology (LIVE). Starting in 2011, LIVE will launch the nation's first certification program to support the carbon reduction efforts of the wine industry in Oregon and Washington.
According to Jason Tosch of Anne Amie Vineyards and board chair of LIVE, "Climate change is one of the biggest environmental challenges we face today. For several years LIVE has been searching for a better way to address carbon issues in our wineries and vineyards. The opportunity has finally arrived for us to develop a certification program that offers research based technical support and third-party verification for wineries that want to do their part to lower or eliminate their carbon footprint. We are truly excited to be working with the Oregon Environmental Council to help an industry already very climate conscience become more sustainable. "
Similar to CNC, the emphasis of this new program will be on reducing greenhouse gas emissions (GHG) and shrinking the industry's carbon footprint. However, LIVE will offer the program to any winery interested, and it will have two options: one will focus on measuring and continually reducing GHG emissions; the second program will include investing in verified regional offsets to balance out the remaining emissions and achieving carbon neutrality for these wineries.
As Oregon's track record makes clear, Oregon wine leaders have consistently paved the way for the wine industry and other industries to follow. Thanks to LIVE, it looks like they'll be doing it yet again.
Andrea Durbin is the executive director of the Oregon Environmental Council