Sweet Summer Corn Fritters with Fresh Tomato-Basil Salsa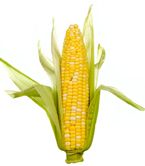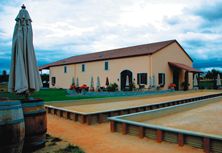 Recipe by Lisa Lanxon of Cana's Feast Winery in Carlton
"I love summertime foods … fresh ears of corn, juicy, ripe tomatoes and aromatic, spicy basil speak to me of hot days cooling to warm evenings on the deck with good friends and family. This dish might seem a bit daunting on a summer day, but it's a perfect way to take advantage of Oregon's short corn season." —Lisa Lanxon, Cana's Feast executive chef
INGREDIENTS
Fresh Tomato Basil Salsa
4 medium tomatoes, seeded and diced
¼ small red onion, minced
1 garlic clove, minced
3 tablespoons fresh basil, finely chopped
2 tablespoons extra virgin olive oil
1 tablespoons good quality balsamic vinager
* salt and freshly ground pepper, to taste
Corn Fritters
2 tablespoons olive oil
¼ cup green onions, finely chopped
2 teaspoons garlic, minced
2 cups sweet corn kernels (or 3 to 4 ears, depending on size)
* salt and freshly ground black pepper
2 eggs, whisked
2 egg whites, beaten until stiff
1 cup milk
2 cups flour
1 tablespoons baking powder
¼ teaspoon salt
* sea salt for sprinkling
* oil for frying
Salsa: 1. Combine ingredients in a small bowl, cover and let sit at room temperature for 1 hour. Stir before serving. Corn Fritters: 2. Add oil to a large pot to a depth of 3 inches and make sure the pot has 6" inches of wall space over the oil. Heat oil to 350°F. 3. Heat a large sauté pan over medium-high heat. Add the olive oil, green onions, garlic and corn and season with salt and pepper. Cook for 3 to 4 minutes until the onions have wilted. Remove from heat and cool. 4. Place eggs and milk in a medium-sized bowl and whisk to combine. Add flour, baking powder, salt and freshly ground pepper to taste; stir with a spatula until thoroughly combined. Stir in the cooled corn mixture. Add the beaten egg whites and fold into the batter. Let the mixture sit for 10 minutes before cooking. 5. Dip the spoon you will be using in the oil before scooping the batter — it will help release the mixture as you slide the batter by heaping tablespoon into the hot oil. Take care not to overcrowd the pan. Fry in batches, turning fritters once, until they are golden brown. 6. Remove the cooked fritters from the oil and drain on paper towels. Sprinkle with sea salt and serve immediately with the tomato-basil salsa. Yields 6 to 8 servings as an appetizer.
WINE SUGGESTION
Cana's Feast 2007 Counoise
ABOUT THE WINERY
Located in a Tuscan-inspired building just north of historic downtown Carlton, Cana's Feast Winery has a rich history of combining the tradition of bold, Northwest red wines with good food, hospitality and celebration.
Winemaker Patrick Taylor combines traditional and modern techniques in the cellar, crafting wines of richness and complexity that not only pair with food, but also express their varietal characteristics with depth and integrity.
Production includes a selection of Italian varietals, including Sangiovese, Barbera, Nebbiolo and Primitivo, along with Bordelais varietals, plus Syrah and Pinot Noir.
In the Cucina at Cana's Feast, Executive Chef Lisa Lanxon lets the season and the winery's organic garden guide her menus of Mediterranean-inspired cuisine. Enoteca Lunch and Chef's Supper are available Friday and Saturday nights, along with Sunday Brunch.
For more information about Cana's Feast, please visit www.canasfeastwinery.com. To make reservations at the Cucina, call 503-852-0002.