It's All About October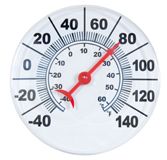 By Karl Klooster
From north to south, there's strong agreement that the quality of wine grapes in 2010 will depend on how much sun Mother Nature allows to shine in the 10th month.
Not that the vagaries of the world's most unpredictable matron don't determine harvest's fate every year, but this season the whole shebang centers around heat units, or the lack of them.
It's not news to any Oregonian that a record-setting run of below normal temperatures plagued the western half of the state this spring, making the often reliable, if undesirable, saying "Summer doesn't start until July 4th," wrong by two days.
Even worse, almost all the days of the two earlier months weren't anywhere near average, meaning that flowering and set got late starts up and down the state. Industry experts are now attempting to put some perspective on the situation.
Addressing a recent meeting of the Yamhill-Carlton District Winegrowers Association, past Oregon Wine Board president Kevin Chambers said, "The fundamental message is don't panic. We've seen many seasons this late in the past."
He cited 1988, 1991, and 1993, which was apparently the worst up until now, and declared that, "October weather will make us or break us." He went on to say that growers face a myriad of challenges ahead.
"We must be conscious of the need to ensure ripening as early as possible," Chambers emphasized, clicking off must-dos, such as thinning early and keeping an open canopy to minimize disease risk, which poses the greatest problem late in the season.
"Prepare for birds, stay on top of spray schedules for powdery mildew and botrytis and, above all, pray for a dry October."
Estimating that northern Oregon vineyards were between 10 and 14 days behind normal development, he said there isn't actually all that much catching up to do. "At this point, October 10 through 20 looks to be the big picking window," he said.
With uneven set, there aren't as many berries per cluster, so natural crop loads will be lighter. But even then, more thinning may be necessary. We'll just have to wait and see."
Chambers, co-owner of Oregon Vineyard Supply and Results Partners Vineyard Consultants presents the knowledgeable and stoically pragmatic view of an experienced, industry professional.
A valuable adjunct to his perspectives is provided in the following evaluation of the 2010 season by Southern Oregon University professor, noted industry climatologist and wine industry watcher Gregory Jones.
"So far Oregon and most of the rest of the western U.S. has had an 'unbelievably odd' weather/climate start to 2010. To have the warmest January and February on record in many places, followed by the coolest April, May and June since the 1960s was not expected.
"All signs in January and February pointed to a developing El Niño, which would continue the relatively dry conditions and result in a warmer-than-normal spring.
"But the wax and wane of the El Niño caused the North Pacific and the atmosphere's circulation to whiplash from unseasonably warm to unseasonably cool.
"With the tropical Pacific moving into neutral to La Niña conditions and the North Pacific SST (sea-surface temperature) remaining relatively cold, this kept a cool air trough over us much longer into the summer than anyone anticipated.
"All of this comes with the globe on average having its warmest January to June on record, on average nearly everywhere but the Pacific Northwest.
"As of July 1st, all regions statewide are 25 to 35 percent down in heat accumulation (degree-days) from the last 10 year's average.
For Southern Oregon, bud swelling and even bud break occurred in some vineyards in late February to early March, but any early budding was stalled by the cool spring with minor to moderate spring frost damage in both April and May, depending on the site.
"Overall, vine growth clearly started off behind, as much as 30 to 40 days for some sites and varieties, and is currently still 10 to 20 days behind. While the potential to make it up is very small, the 2009 vintage showed us that it was possible to make up early deficits in growth, but maybe not this much.
"Current weather and climate wisdom puts the Pacific Northwest having an equal chance of slightly below normal, near normal, to slightly above normal temperatures and precipitation the rest of the summer. Or, in other words, they're hedging their bets!
"My best estimate would be for the 2010 vintage to fall just behind the 2005 and 2007 vintages and end up as the coolest vintage in the last 10 to 20 years.
"I am telling people to carry as little fruit to harvest as they are comfortable with. I am still holding out hope for a continued warm July through September and hopefully a dry October to get a good harvest out of a difficult year."
Given the hard reality borne out by both these views, let's all offer up a few pleading words to the weather gods. Perhaps they will see fit to exercise some influence over the fickle matriarch who spawned them and set them loose upon the planet.