Vineyard-Viewing Pedal Pushers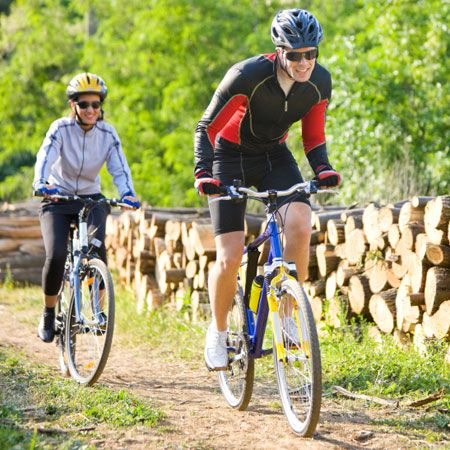 EOLA HILLS BIKE OREGON WINE COUNTRY
Where:
Eola Hills Wine Cellars 501 S. Pacific Hwy. W., Rickreall
When:
Sundays in August; 8 a.m. (start)
Cost:
$65 (online or at tasting room)
Details:
www.eolahillswinery.com
Website:
800-291-6730
By Karl Klooster
This story does involve a winery. One that sponsors bicycle tours. But it's much more about biking than wine, and it's definitely about having a good time.
So, for bicycle riders who enjoy wine and wine appreciators who like to bike, Bike Oregon Wine Country could be just the ticket. Eola Hills Winery in Rickreall has sponsored this event since the mid-1990s, and it's grown to be quite a hit.
Though Bike North Willamette Valley Wine Country would be more accurate, the Oregon name obviously carries a certain cachet, and it isn't likely that those taking part would be confused.
Quite the contrary. What they'll likely be aware of is that the territory to be traveled is part of Oregon's most wine-centric region. More than 80 percent of the state's production takes place within a 40-mile radius of Rickreall.
Every Sunday in August, Eola Hills staffers lead cross-country junkets on two different routes in northern Polk and southern Yamhill counties. Since August has five Sundays this year, they'll take the northern route on Aug. 1, 15 and 29 and the southern route on Aug. 8 and 22.
Heading up the winery's in-house organizing team is marketing coordinator Rich Washburn who said, "Bike Oregon Wine Country is unlike any other cycling event in Oregon."
He noted that both routes combine the romance and beauty of wine country with the adventure of a 45- to 70-mile bike ride. Moderate or difficult rides are alternatively offered depending on the cyclists' skill level. Rides begin and end at Eola Hills Winery.
Starting time is 8 a.m.; rides are usually completed between 4 and 5 p.m.
The 52-mile northern route takes cyclists through the scenic Eola Hills. Surrounded by lush vineyards and picturesque countryside, the ride combines gradual rolling hills with several steep climbs and passes seven local wineries.
The southern route is an easy-to-moderate ride that consists of flat stretches and gentle rolling hills. There is a 45-mile short loop option as well as a 70-mile loop for riders who would like more of a challenge.
Highlights of the southern route include two winery visits, a covered bridge and a ferry ride across the Willamette River. Those familiar with the area needn't stretch their imaginations too far to identify said ferry as the one at Wheatland.
As with the northern route, Eola Hills staffers provide backup for the ride, which includes water stops and a box lunch break. On more than one occasion, winery founder Tom Huggins has been spotted among the helmet-wearing, spandex-clad entourage.
Support vehicles are provided for any wine purchases or to give participants a lift if needed. The day ends with wine tasting and a salmon barbecue feast set up next to the new waterfall and Koi pond at Eola Hills.
Non-riders tagging along with their biking friends, as well as those who prefer shorter rides, will be pleased to know that, if they can't stay for the barbecue, an elaborate Sunday brunch is available at the winery this time of year.
It's a bicycling experience unmatched anywhere else in Oregon. In fact, the Eola Hills tours have become so well known they've even been glowingly written up in The New York Times travel section.
EVENT INFO
Eola Hills Bike Oregon Wine Country
Location: Eola Hills Wine Cellars
Address: 501 S. Pacific Hwy. W., Rickreall
Date/Time: Sundays in August; 8 a.m. (start)
Tickets: $65 (online or at tasting room)
Phone: 800-291-6730
Web: www.eolahillswinery.com