Riesling, Gewürztraminer and Müller-Thurgau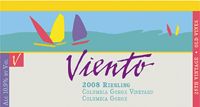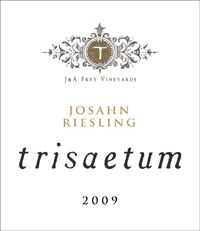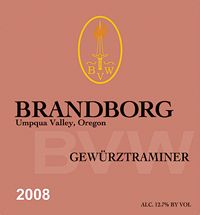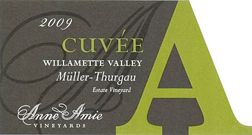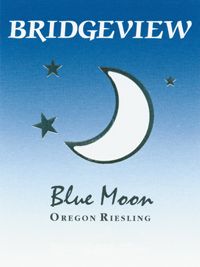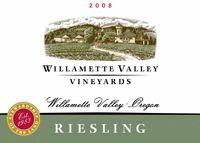 2009 Trisaetum J & A Frey Vineyard Josahn Willamette Valley Riesling • $24 (120 cases)
Grapefruit, caramel, pineapple and coconut are all evident in this seductive wine. A touch of residual is nicely offset by fresh acidity, bringing the intriguingly varied flavor components into harmonious balance. An elegant example from an obviously up-and-coming newbie.
2008 Viento Columbia Gorge Vineyard Columbia Gorge Riesling • $16 (240 cases)
Hood River native Rich Cushman brings to bear two decades of crafting Columbia Gorge wines in this delightful Riesling. A piquant citrusy aroma leads the way to fresh lime, juicy fruit and flinty mineral on the palate. Fresh and lively throughout, just a hint of creamy caramel corn lingers in the finish.
2008 Bridgeview Blue Moon Oregon Riesling • $9 (40,000 cases)
My goodness. The irradescent blue bottle available across America emerges from the pack. There's floral perfume on the nose and a clean crispness to the light-bodied mouthfeel accented by hints of ripe apple and apricot. An easy-drinking, enjoyable wine from start to finish. You'll have no trouble finding it, and you sure can't beat the price.
2008 Willamette Valley Vineyards Willamette Valley Riesling • $12 (20,414 cases)
Another one of Oregon's large producers made this month's cut with an immediately appealing wine that delivers succulent favors of green apple and peach accented by sweetness and bright acidity. Excellent balance brings out the best in its components from first sip to final swallow.
2008 Brandborg Umpqua Valley Gewürztraminer • $16 (595 cases)
Gewürz, or "spice" in German, lies at the core of this variety's flavor profile and Brandborg captures it here. The Elkton winery has succeeded in bringing forth the bold yet refined essence routinely found in Alsatian versions that seems to elude many New World wineries. Everything from creamed corn to herbaceous honeysuckle to cinnamon-accented baked apple would be apt descriptors. Liveliness and balance complete the total just-off-dry package.
2009 Anne Amie Estate Cuvée A Willamette Valley Müller-Thurgau • $12 (950 cases)
Fresh, delicate fruitiness and bright, lively acidity complement the tangy tartness of an atypically dry-style version of the variety. Hints of butterscotch and fennel add flavor appeal. Lots of interest in an often ho-hum hybrid makes this Müller one to try.
The Oregon Wine Press tasting panel has selected these wines based on overall quality and value within their respective categories. To the best of our knowledge, they are currently available in the retail marketplace. But a call to the winery or your favorite wine merchant will best determine where they may be purchased. The above wines have met the following criteria: Produced by an Oregon winery; retail price up to $25 per 375 ml bottle for dessert and $30 per 750 ml bottle for sparkling; currently available to consumers. Recommended wines were selected using a double-blind method and a 20-point ranking system for appearance, aroma, taste, balance and finish.