#5 STORY of 2010: Politics as Unusual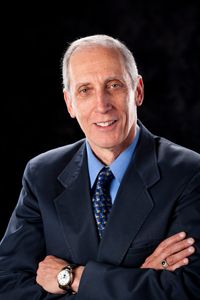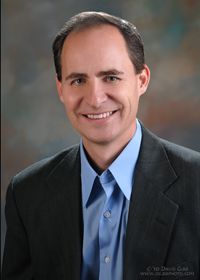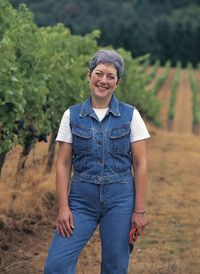 First Published in the July 2010 Edition
By Janet Eastman
Thomas Jefferson is America's most famous viticultural politician. But over the centuries, there have been others who have known their way around wine barrels as well as pork barrels. This year, several Oregon winery owners and grapegrowers are vying for elective office. It will be each candidate's first stab at getting voter support. This prompts the question: Is there something in wine work that cultivates a good public servant?
Granted, everyone recognizes that farmers work long hours in good and bad times. They're practical. Empty promises and leadership gridlock don't get crops harvested. And protecting the environment for the next generations should feel like second nature to someone whose hands are deep in the soil.
Farmers who successfully grow grapes and make wine have additional duties. They make the best of manufacturing, marketing, sales, payroll, community concerns, government regulations, alcohol and the weather. Few private sector positions train for this all-encompassing job.
So, if winery owners can create jobs while managing a tight budget, can they do so on a larger scale? If they can appease picky wine club members, appeal to snooty wine critics and use word-of-mouth endorsements to sell their cases, shouldn't they be able to work across political divides and promote all of Oregon? Or is their work so site specific that it would be like pulling a grand oak out of the ground and moving it inside to shade an office cubicle?
Jeez. Only voters can answer those questions. But this is true: Issues of importance to a winery are vital to the entire state's well being: encouraging jobs, smart land and water use, and efficient sustainability measures, while creating an environment that attracts business, residents and visitors.
As Jeff Golden, a political activist who is running to become one of three Jackson County commissioners, says about winery owner Mark Wisnovsky, a candidate for another of that county's commissioner seats: "Mark has done an admirable job of following what's now being called the 'triple bottom line' of social, environmental and economic profit." Wisnovsky's family planted vines in Jacksonville in 1972 for what would become Jackson County's first thriving winemaking business, Valley View Winery.
Wisnovsky, a newcomer to politics, won the May Democratic primary; in November he will compete against Republican John Rachor. Grapegrower Rick Levine of Grants Pass, also a political rookie, is running against incumbent state Republican Dennis Richardson to represent State House District 4. Unlike Wisnovsky and Levine, winery owner Susan Sokol Blosser of Dayton has done this before - she made two unsuccessful legislative runs against Stan and Jim Bunn, about 20 years ago. She's hoping to unseat incumbent Republican Jim Weidner to represent State House District 24.
All three positions are in counties that contribute heavily to Oregon's $1.4 billion wine industry. These farm-rich lands are also popular destinations for wine-loving tourists. And yet, says Sokol Blosser, too few farmers are succeeding here, and business and agriculture are underrepresented in the Legislature.
Standing for the land
Sokol Blosser's campaign website cites her credential as a veteran farmer who planted vines in the Dundee Hills in 1971: "She tilled the land, drove a tractor, and pruned trees and vines. She oversaw fruit, nut and grape contracts and hired and trained employees, all the while keeping a watchful eye on the bottom line." Two of her stated positions are that government should help farms and other small businesses, and that schools and institutions should be rewarded for buying from Oregon-based suppliers and food producers.
Candidate Levine is the former president of Rogue Community College who also helped launch the viticulture program at Chemeketa Community College in Salem. That "inoculated" him with a love of grapes. In 1989, he and his wife, Ellen, planted Syrah on pastureland they own in the Applegate Valley. He sells his fruit to Wooldridge Creek Winery and other neighbors. Wooldridge Creek owner Kara Olmo is helping on his campaign, Levine says, "to keep it in the wine family."
Levine's position on existing land-use laws sides with the grower. "They protect farmers. Tweak them if needed but otherwise don't mess with them."
But as Wisnovsky's opponent John Rachor points out, grapegrowers are not the only ones dependent on land. Rachor is best known outside Jackson County for donating helicopter and pilot services in search and rescue efforts. From the air, he spotted snowbound Kati Kim and her two daughters in the 2006 tragedy, and radioed in for help.
But agriculture is part of his past, too. Rachor built and operated a large cattle and hay ranch in the Rogue Valley before buying Burger King franchises and employing 240 people to work in them. He says, "I am able to delegate my business operations to several key employees, where I understand the wine business, like the fine dining business, requires a more hands-on approach."
Wisnovsky says he'll dedicate his full attention to the county commissioner job if he's elected. The family business would rely more heavily on his brother, Mike, who already works alongside Mark in their office in the tasting room.
What Wisnovsky can't ignore, he has discovered, is the land.
After he won the primary, he didn't reflect on the fact that he made 44 appearances in a few weeks or spent only $13,000 when campaign experts said he'd have to shell out $100,000 to win. Instead, he talked about an ongoing nightmare that something was wrong with Valley View's vineyard.
"I kept having a dream every night that there was no fruit or too much fruit or mold," he says. "I kept calling the vineyard manager and he assured me everything was OK. It wasn't until then that I realized how connected I am to this vineyard. My family and I planted those first vines when I was eight. Except when I was away at school, I've walked through the vineyard every day. When I was heavy duty into the campaign, I realized that I hadn't been doing that."
Wisnovsky describes himself as "pretty measured and calm" and he says he stayed that way during most of the campaign. "But when people accused me of wanting to rip out vineyards and put in homes, I said, 'You don't know much about me.' I want to encourage people to save farmland and to plant grapes," he says. "And I want to keep walking through that vineyard."
THE CANDIDATES
Rick Levine (Democrat) - Running for State House Rep. District 4
Susan Sokol Blosser (Democrat) - Running for State House Rep. District 24
Mark Wisnovsky (Democrat) - Running for Jackson Co. Commissioner