Cloudy with a Chance .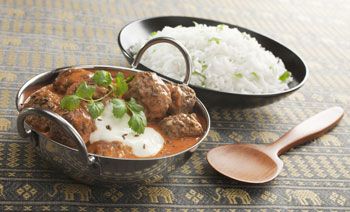 Hunters' Grape Meatballs
Recipe by Matt Compton of Spindrift Cellars in Philomath
"The combination of lean ground elk with fatty pork sausage and the finish of the sweet chili sauce makes for a perfect appetizer or tapas for any wine meal; it matches well with a Syrah." - Matt Compton, owner/winemaker of Spindrift Cellars
INGREDIENTS
1 pound ground elk or venison
½ pound ground pork sausage
½ cup breadcrumbs
½ cup onion, grated
¼ cup milk
1 egg
1 tablespoon parsley, chopped
½ teaspoon sage, minced
1½ teaspoons salt
½ teaspoon cayenne pepper
½ teaspoon Worcestershire sauce
¼ cup shortening
1 bottle chili sauce - 12 ounces
1 jar grape jelly (preferably Pinot Noir or Riesling) 10 ounces
* dashes hot sauce, to taste
* splashes Syrah, to taste
DIRECTIONS
1. In a bowl, combine meat, breadcrumbs, onion, milk, egg, spices and Worcestershire sauce. Form mixture into 1-inch balls. In a large skillet, brown the meatballs in shortening. 2. Remove meatballs to a plate; and remove fat from skillet. 3. Combine chili sauce, grape jelly, hot sauce and Syrah; add this mixture to skillet as well as the meatballs. Simmer for 30 minutes. Yields 6 servings (as an appetizer).
WINE SUGGESTION
2007 Spindrift Cellars Syrah, Walla Walla Valley
Lamb Kofta Curry
Recipe by Eric Bell of Standing Stone Brewing in Ashland
"I love the Velocity paired with the intense flavor, spiciness and character of this lamb recipe." - Eric Bell, chef at Standing Stone Brewing in Ashland
Kofta (Meatballs)
1 tablespoon whole cumin seed
2 tablespoons whole coriander seed
1 whole nutmeg
1 cinnamon stick
3 pounds ground lamb
3 eggs
1 onion, finely minced
½ -1 bunch flatleaf parsley, finely minced
10 cloves garlic
3 inches ginger root, unpeeled, sliced 1/8-inch thick
½ cup breadcrumbs (plus some more)
* salt and pepper, to taste
Curry Sauce
3 12-ounce cans whole tomatoes
1 tablespoon whole cumin seed
2 tablespoons whole coriander seed
1 onion, rough chopped
1 handful garlic cloves (1/2-1/3 cup)
5 inches fresh turmeric
5 inches ginger root
3 cinnamon sticks, divided
25 cloves
1 whole nutmeg
20 green cardamom pods, divided
1 stick unsalted butter
* reserved lamb fat
1-2 teaspoons dry turmeric
5 bay leaves
1 tablespoon paprika
1-3 teaspoons cayenne pepper
2 cups plain goat yogurt
2 cups heavy cream
1 cup goat cheese
* salt and pepper, to taste
DIRECTIONS
Meatballs: 1. Roast cumin and coriander (separately) in a dry pan until they just start to smoke, moving all the time, then grind with a spice grinder or mortar and pestle. (Note: It makes a huge difference to roast the whole spices, and then grind.) Grind (don't roast) the nutmeg and cinnamon. Mix spices together. Set aside. 2. Process onion, parsley, garlic and ginger together in a food processor. Set aside. 3. Incorporate all ingredients and form into balls. Bake until done inside in a 350°F oven, or skewer balls and charbroil. Save any fat for later.
Curry Sauce: 1. Warm the tomatoes on the stove over low heat, smashing them a little with a wooden spoon. 2. Roast cumin and coriander (same as above); add to a food processor and mix with onion, garlic, tumeric, ginger root, cinnamon (1 stick), cloves, nutmeg and cardamom (10 pods). 3. In a separate pan, melt butter on stove; add reserved lamb fat and previous ingredients (except tomatoes) and sauté for 10 minutes or until slightly brown, adding more cinnamon (2 sticks), cardamom (10 pods), dry tumeric, bay leaves, paprika and cayenne. While this is cooking, add yogurt, cream and cheese to tomatoes. 4. Combine all sauce ingredients; add salt and pepper to taste. Cook for a while, stirring and tasting. 5. You may add the Kofta to the pot or serve them on the curry. Serve with rice.
WINE SUGGESTION
2006 Velocity (88 percent Malbec,12 percent Cabernet Franc)
Oregon Game Balls
Recipe by Carol Girard of Benton-Lane Winery in Monroe
"These were created because of all the unique and wonderful ingredients that are grown here in Oregon, specifically near our winery. Cattail Creek lamb and buffalo are close by. And because we are such fans of ballgames here in Eugene - be it football, basketball or baseball - there's nothing easier to serve than meatballs." - Carol Girard, co-owner of Benton-Lane
INGREDIENTS
½ pound ground lamb
½ pound ground pork (or turkey if you prefer it to be lighter)
½ pound ground buffalo
½ cup celery, minced
½ cup sweet onion, minced
1 teaspoon rosemary, minced
1½ teaspoons thyme, minced
2 teaspoons parsley, minced
¼ cup Parmesan cheese, shredded
* sea salt and pepper, to taste
* hot pepper flakes (optional)
DIRECTIONS
1. In a bowl, combine the lamb, pork and buffalo. 2. Next add the celery, onion, fresh herbs, cheese, and salt and pepper; knead together until it looks like meatballs with a generous amount of green and white confetti. Adjust seasoning to your taste. You can add more or less of the herbs, onion, celery, etc. 3. Fry in a sauté pan over medium heat until done. 4. Serve the meatballs on a skewer over buttered noodles or garlic-mashed potatoes.
WINE SUGGESTION
2008 Benton-Lane Estate Pinot Noir or 2008 Benton-Lane First Class Pinot Noir
Ryan's Yummy Meatballs
Recipe by Ryan Gable • Recipe submitted by Trium Wines in Talent
"Ryan Gable [Trium's visiting chef] always picks out the flavor subtleties in our wines and highlights them with food pairings. The vanilla in these meatballs comes straight out of the Pinot Gris. The dish was inspired in a kitchen adventure to make dinner at the end of a day of bottling and tasting. They are just plain yummy!" - Laura Lotspeich, co-owner of Trium Wines
INGREDIENTS
2/3 pound lean ground beef
1 teaspoon coarse ground mustard
½ teaspoon vanilla
½ teaspoon Sriracha chili sauce
1 large onion, minced
4 cloves garlic
2 slices thick-cut bacon
* salt and pepper, to taste
DIRECTIONS
1. Caramelize minced onion on medium heat with olive oil. Add diced garlic and sauté to near translucence. 2. Combine beef, mustard, rosemary, vanilla, Sriracha, onion and garlic. 3. Dice the bacon and purée in a food processor until creamy. Mix into the meat mixture. 4. Form tablespoon-sized balls and sauté in olive oil until done. 5. Serve on your favorite pasta with olive oil, Manchego cheese and a sprinkle of Italian parsley. Yields 4 servings.
WINE SUGGESTION
2008 Trium Pinot Gris, Pheasant Hill Vineyard