Fun & Fresh
Wineries challenging the status quo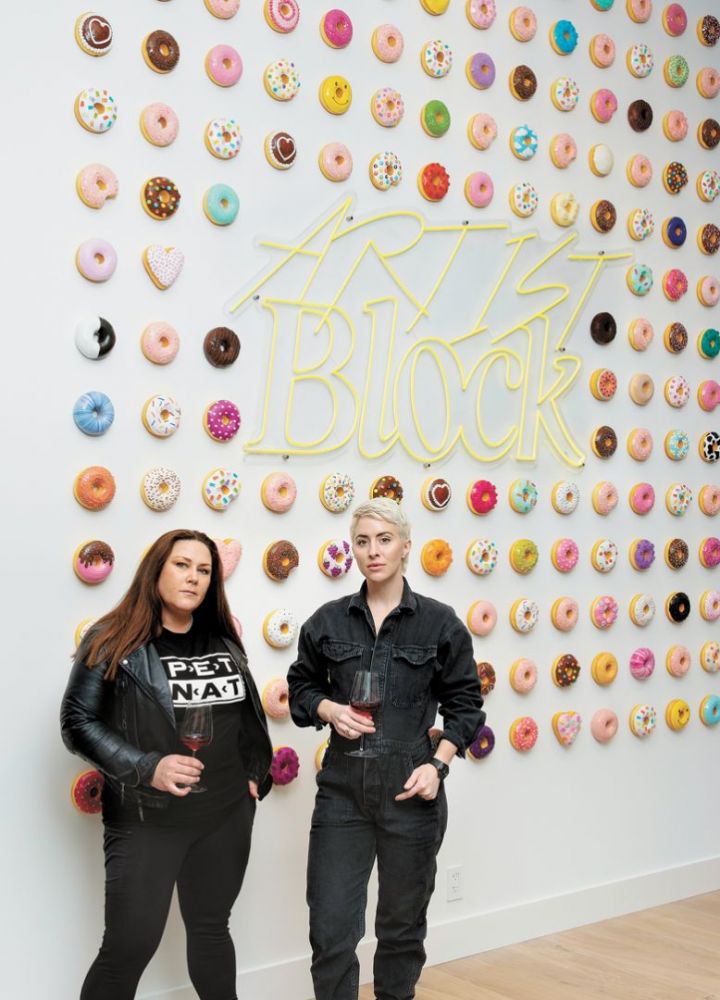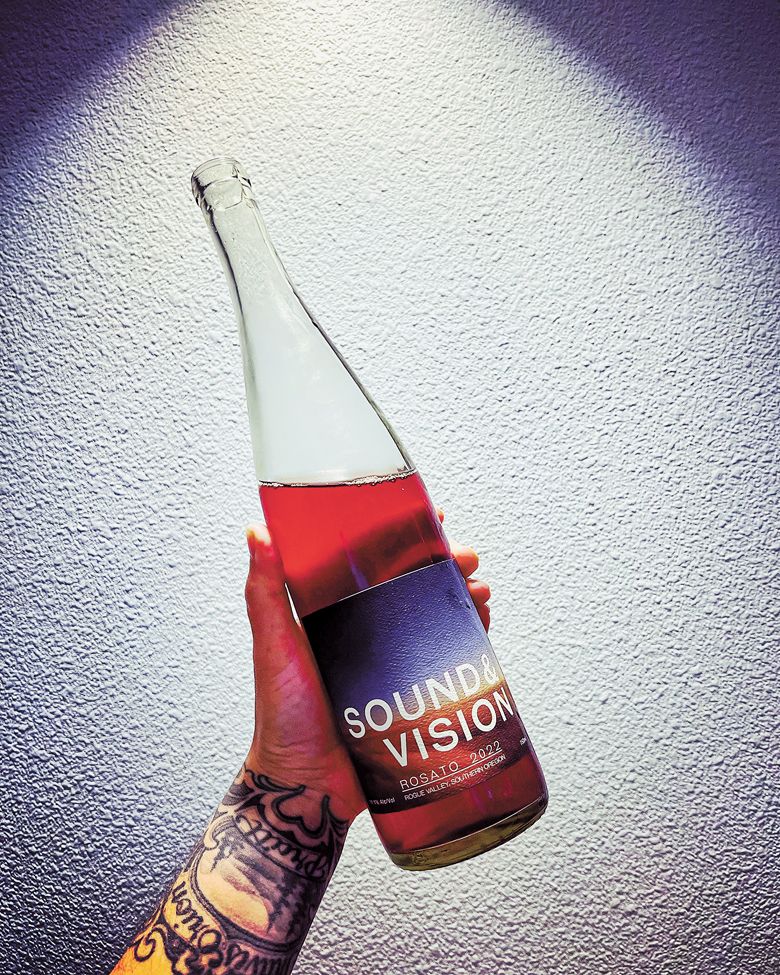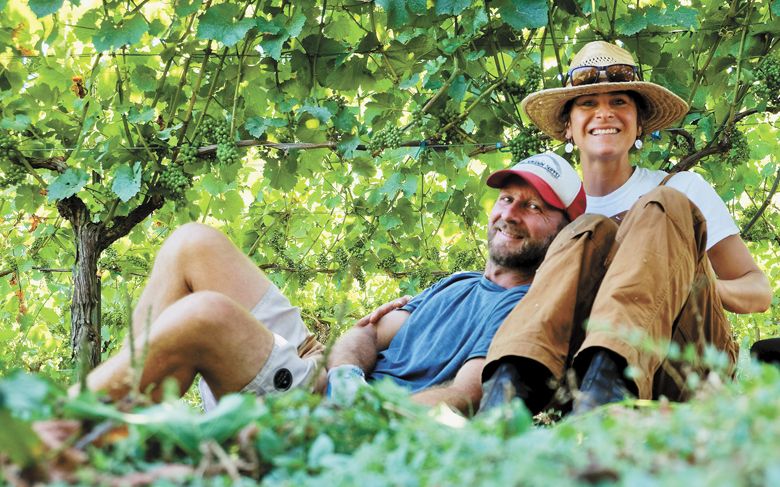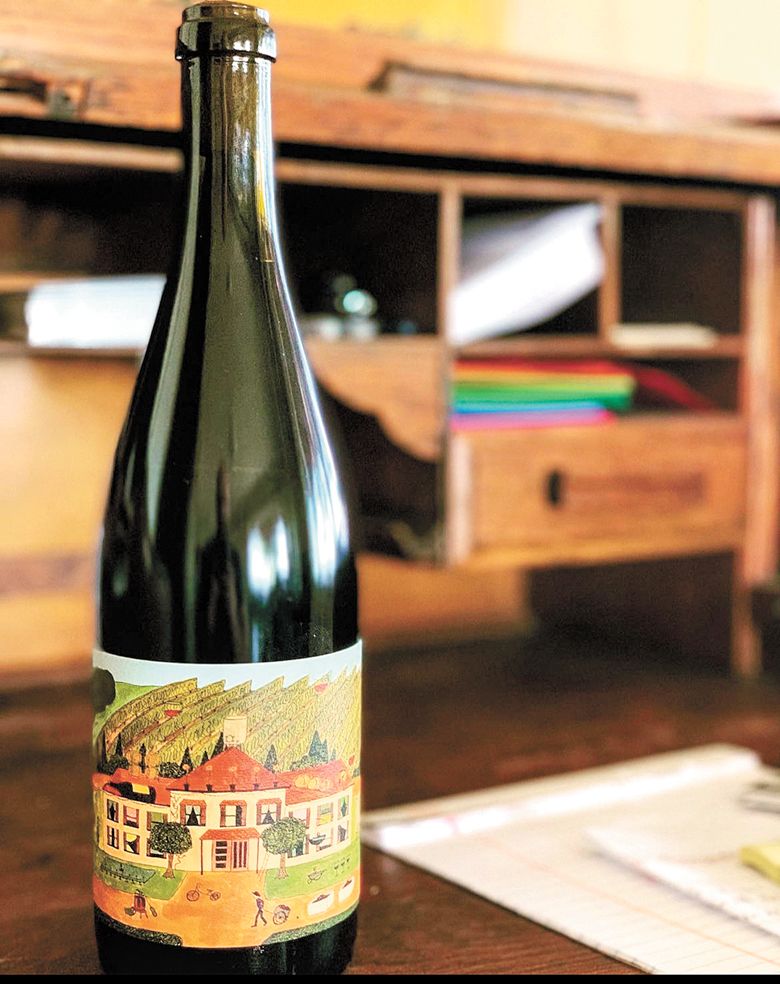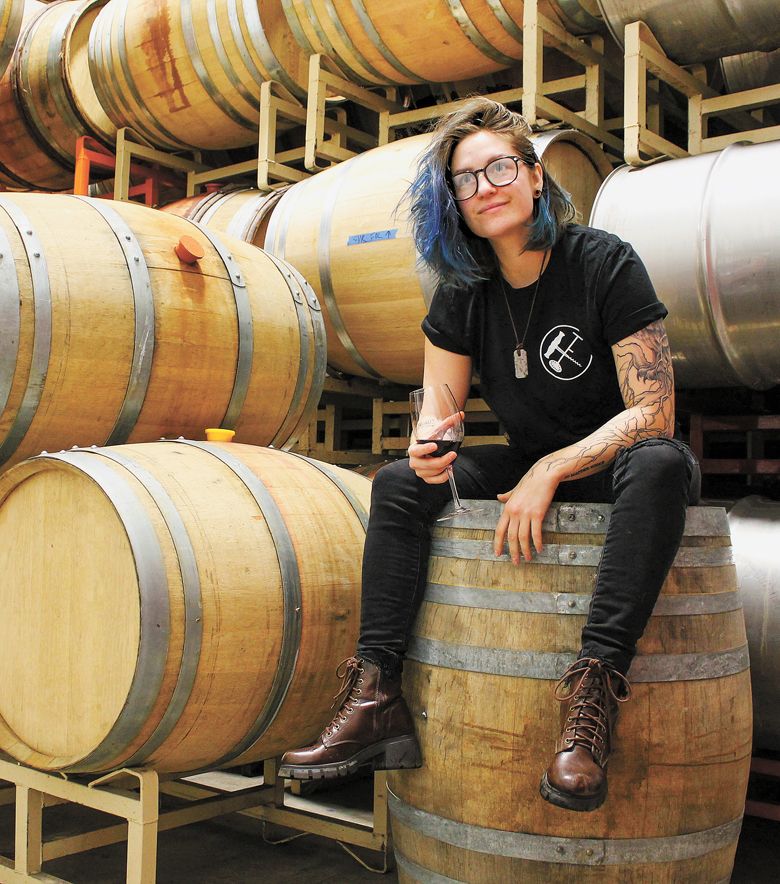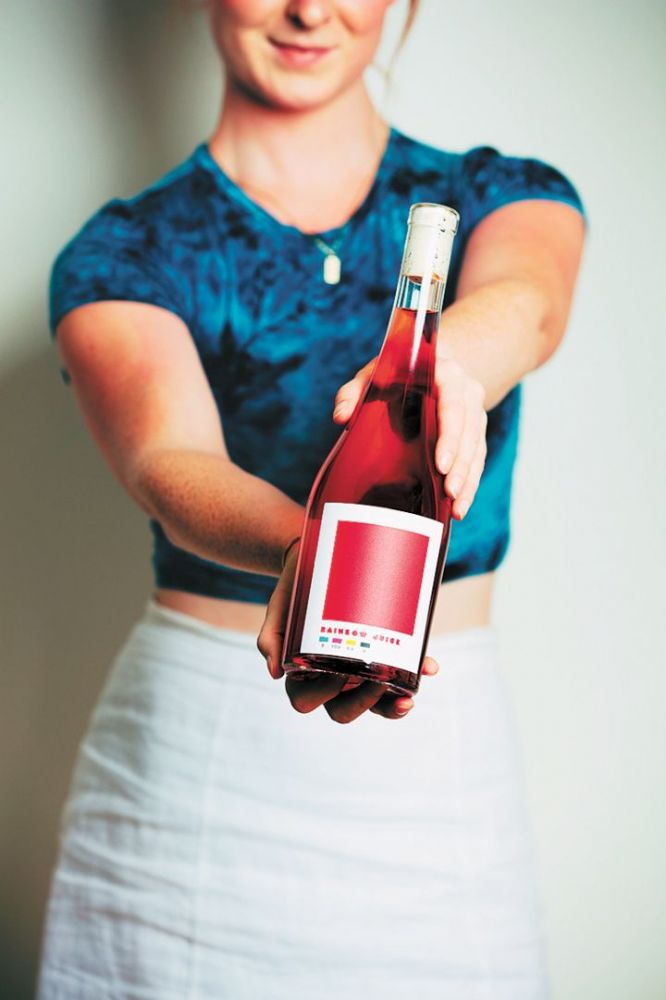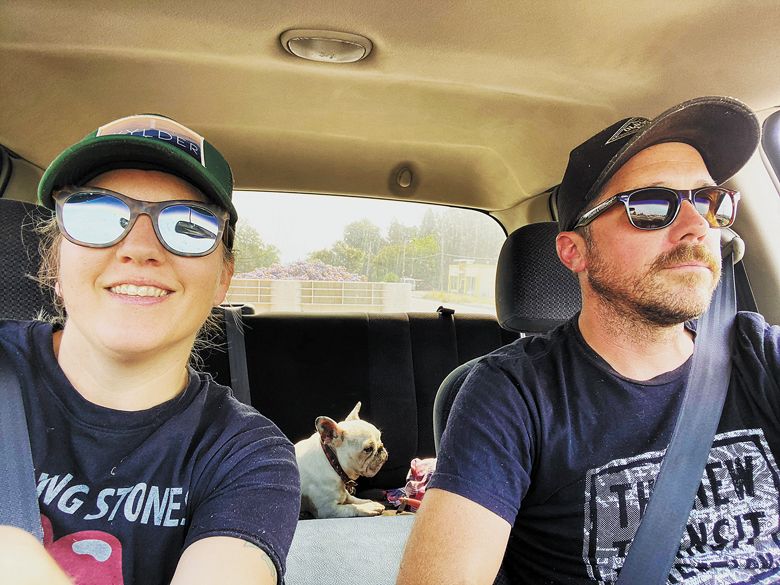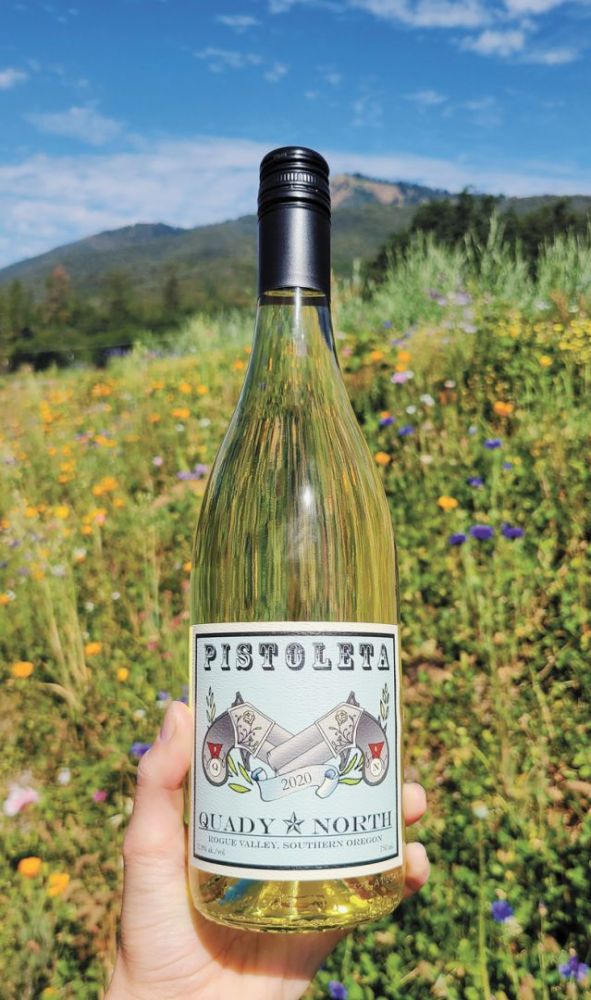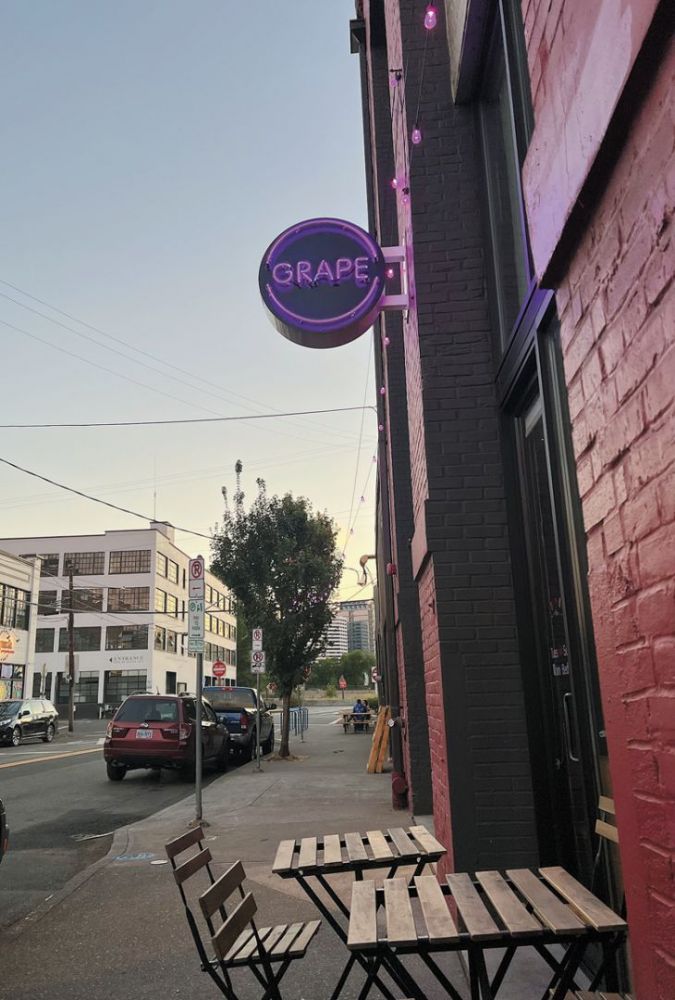 Story by Sarah Murdoch
A story written in 2018 by Michael Russell, "How Portland became the most exciting place in America to drink wine," was published in The Oregonian. This statement rang true with the openings of Canard, Enoteca Nostrana, OK Omens, Arden, Les Caves, Bar Norman, Sardine Head and others. In the article, Monique Siu of Castagna and OK Omens observed she was seeing more millennials drinking wine. "But they don't want the stuffy, the old-fashioned approach where you care about Parker points, nor ratings or exclusivity. It's just about wines that you actually drink."
The same year New York Times wine columnist Eric Asimov proclaimed Oregon to be "the single most exciting winemaking area in the United States."
Yet, only five years later, numbers from Silicon Valley Bank and Wine Market Council cement fears almost as old as wine's history; younger consumers are discovering more exciting beverages to drink than wine. Pundits make ominous statements like: "Consumers older than 60 are the population bands where there is still growth," and "While older consumers are paying more for premium wine, younger buyers are increasingly less engaged with the wine category."
And this death knell from Wine Market Council: "35 percent of 21–29-year-old consumers drink alcohol, but not wine."
Even the venerable Travel Oregon stated 65 percent of travelers to Oregon visit for food and drink, with an average age of 51, and almost 35 percent head straight to the Willamette Valley.
Has the excitement for wine among younger people in Oregon nearly dried up? Further investigation tells a different story, with those 40 and younger enjoying wine, and some Oregon companies are leading the charge.
Limited Addition and Artist Block: Artful and playful
Bree Stock MW and husband Chad Stock make Limited Addition Wines in the Willamette Valley. Bree is also consulting winemaker for the newly-founded Artist Block in the Dundee Hills. At Artist Block's opening on a simmering summer day, Bree mused, "Why do we steer toward traditional design packaging and wines when the United States was founded on rebelling from the old world?"
Originally from Australia and now in McMinnville by way of Canada, Bree makes wine with names like Thicc Sister and Woo Juice for Artist Block, clad with Spirograph-inspired labels and inescapable pop art accents. Art abounds with the Wine Snoot subscription pack, popular among younger buyers who don't want to be limited to a wine club.
Founder of Artist Block Anna Sweet said, "You want a label that makes people look at it and say 'that doesn't remind me of my grandfather's cellar wines.' She refers to a hand-drawn label of Oregon native flowers and ferns like that of Liska Wine Co. Colorful wax on the top. A signature on the back of the bottle— all indications that the contents inside taste of hand-crafted excellence. The outside mirrors the quality on the inside."
Sweet mentions branding like Orin Swift of Napa and Jay-Z's champagne brand Ace of Spades, whom she believes "have it dialed." They know their consumer, and create packaging that speaks to them.
Bree meets with sommeliers around the country whom she says are primarily in their 20s and reshaping the wine industry, with social responsibility being critical. "They ask me, 'what's the purpose of this wine?' 'How do you treat your employees?' 'What are the farming practices?' And most of all 'what's in this wine?' The popular ingredient list on White Claw has younger drinkers expecting transparency with ingredients."
Artist Block also features an artist in residence and the wines of Limited Addition, Arabilis, Megan Markel's Grace and Poppa Smalls, Liska who focuses on Riesling and Grüner Veltliner, and Satyr Fire specializing in Chardonnay. Said one of Satyr Fire's founders at the opening: "We see a crossover between comic book graphic art and the wine buyer."
"Making wine more accessible is a big part of my job. At Artist Block, we're passionate about introducing the next generation of wine drinkers to the quality of the Willamette Valley through creative expression," Sweet said. "The consumption of art and wine has enabled me to push boundaries. I also want people to see you can make an art career work," said Sweet, once uncertain about career possibilities in art decades ago.
No longer doubtful, Sweet has created a space immersed in art, nature and wine. Visitors will find a revolving art installation, currently a floor-to-ceiling wall of donuts. A gigantic open window frames a swath of verdant forest. Juxtaposed over it is a strip of art that says simply: BAD INFLUENCE.
Human Cellars: Community ethos, chill-able reds and minimal intervention
Founded by Bryan Berenguer and wife Emily, Human Cellars, as the name implies, is steeped in social responsibility. With the winemaking duo's first vintage in 2020, they're new enough to embrace pop-ups to introduce their wines in an already-established space. Their wines are made at well-established Nysa Vineyard in the Dundee Hills.
"It's very important for us to reach the younger market," says Berenguer. "I feel that our philosophy matches well with those under 45 and is a natural fit with their values. We farm following the rhythms of nature without the use of chemicals; keep it pure in the winery without fining, filtering or additions (save for a bit of sulfur). We get a lot of interest from the younger customers on our focus on organic/biodynamic farming principles and low sulfur use in winemaking."
Berenguer says his customers generally aren't new wine drinkers, but rather those who have already started exploring wine at a basic level. They want to try novel wine styles and discover more of what's out there.
"They seem to connect with the environmental aspects of sustainable farming, the low use of preservatives in winemaking and being an active part of your community. We didn't plan it that way; that's just what we believe in. Hopefully, we will continue to connect organically with a younger market since we share the same ethos."
The wine labels, hand-drawn by Emily, represent small pieces of art in themselves. "All our label art are reflections of people we feel have improved the world somehow...humans who've made their small corner of the world a bit better…If people dig deeper into our winery, they will find that we are trying to do the same through our work at Asociación Hispana de la Industria del Vino en Oregon y Comunidad — Hispanic Association of the Wine Industry in Oregon and Community, or AHIVOY."
He calls Human Cellars' skin contact Pinot Blanc far from typical. "It's also not as hardcore as most orange wines. We produce a more peppery red-fruited Gamay as opposed to a brambly, earthier version. We don't craft Pinot Noir, but we do love blending and make a Gamay/Pinot Noir blend that brings out the best in both grapes. All of our reds drink well chilled, and we often serve them that way. These are the types of wine we like to drink and believe younger people enjoy exploring the gamut of wine styles, including ours."
As well as serving their wines at pop-ups, Berenguer said they've been surprised by their wines' reception in places like Portland's Le Pigeon and McMinnville's okta. "I think our wines complement unusual dishes, enticing younger wine drinkers into experimenting with food pairing."
Natural wines, retro vibes and quality of life with Sound & Vision
Followers of David Bowie know that Sound & Vision was a '70s concept song with broody lyrics fused with an upbeat poppy tune. Based in the Rogue Valley's Jacksonville, Sound & Vision Wine Co. was founded by Carmen Nydegger and Joe Chepolis, who adore Bowie. "We thought Sound & Vision made for a pretty cool wine brand name…I'd think it hits a little harder with the GenX crowd, but who knows? Fads change so; in six months the '90s might be out, and the '70s and '80s will be cool again… then everyone will get it."
Sound & Vision's customer base falls mostly into the 35-44 age group, with their wine club make-up and social media following backing that up.
With limited production as small as seven cases for their Rosato of Aglianico, their label lists tasting notes like watermelon, guava, mineral and saline.
When asked if Oregon winemakers control the sub-50 wine drinker, Chepolis said, "I think some do, for sure. I think branding, and the authenticity in your branding and marketing, plays some part in that. Younger people seem to cut through the bullshit a little quicker, it seems. Or, at least, have different priorities."
And natural wines are key, he believes. "I think younger wine drinkers are definitely leaning toward the natty side of the wine spectrum and there are quite a few of us playing in that sandbox in Oregon. Younger wine drinkers are not only interested in trying new (to them) varietals, and methods of winemaking, but seem drawn to bright fruit, acid-driven wines with less oak influence. They also appreciate and understand minimal intervention winemaking and regenerative farming."
Chepolis prioritizes quality of life over age appeal for his winemaking. "Ultimately, we're just trying to have fun and make good wine… if you're vibing with what we're doing, I don't care if you're 21 or 91," he said.
Quady North Winery: Tattoo graphics for hand-crafted wines
Jorden Williams, social media/marketing manager and certified introductory sommelier, notes that Oregon is taking deliberate steps to connect with younger wine drinkers. "It is indeed important for our industry to reach out to engage them as much as we do with older generations," she said.
As the future wine industry continues to broaden, she believes customers will continually become younger. "As that happens," she said, "the best thing we can do is be inclusive to varied ages and express our willingness to share the world of wine. We should be educating consumers about why wine is such a revered commodity. We need to do our best to find where the wines we make fit into people's lives, rather than forcing them to adjust their lifestyle to drink the wines we think they should be drinking."
Like many of Quady's wines, the Pistoleta blend of Roussanne, Marsanne, Viognier and Grenache Blanc has label graphics created by Quady North's co-founder Meloney. When first developing their labels, they sought a nontraditional approach. An example is a swallow holding flowers in a traditional tattoo form, symbolic of a new journey, as well as "coming home," by joining the family wine business. Said Williams, "This form of artwork is all about symbolism, and that the imagery connects with our consumers."
And connect they did— Quady's customers are typically split between ages 35-44 and 45-54, with about 10 percent in the 25-34 category. Those born 1981-1996 are currently the most tattooed generation. It shouldn't come as a surprise Quady's labels appeal to those younger drinkers.
We'd be remiss not to mention a permanent promise Herb Quady has upheld, tattooed on his forearm, that simply reads: "I will not make bad wine."
Natty wine in real-time at Grape Ape, Portland
In industrial Southeast Portland is Grape Ape, launched by Morgan Schick. The wine bar and eatery is bursting with eye-level shelves of bottles from around the world against the dark wood walls. Food offerings are light and delicious and Division Wines' Sauvignon Blanc is served on tap.
Schick says almost 80 percent of Grape Ape's followers are in the 25-44 age range (41 percent are 25-34 and 37 percent 35-44), averaging mid-30s. "We definitely see more guests in their 30s than in their 50s," Schick said.
He feels optimistic about Portland's ability to appeal to more people, not just younger ones, which may help bring us back full circle to the excitement of 2018.
Although he doesn't see Oregon wine as more appealing to younger drinkers than other regions such as California and France, he says, "But I do think there are a lot of places to drink and buy wine in Portland doing a really good job of appealing to wider audiences. From a general business standpoint, I think for any industry not having all your customers age out is important, for fairly obvious reasons. (I'm no economist, but I believe people spend less when they die.) In particular, I'd say that the move to a younger market is part of a larger, more important trend of removing the stuffy, highfalutin' sheen off wine."