Wild Gumption
How about adding more to your life?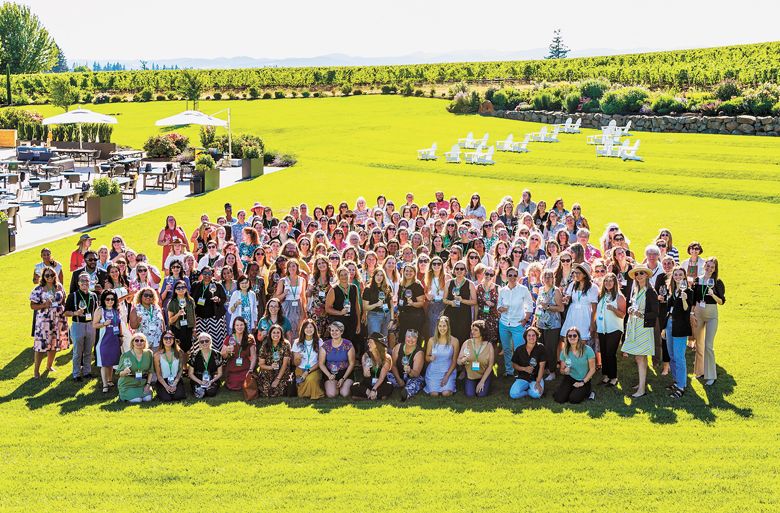 By MICHELE FRANCISCO, OWP Editor
In July, I attended the Women in Wine conference, held at Stoller Family Estate. During one of the breakout sessions, Chevonne Ball, owner of Dirty Radish Travel and Hospitality Consulting, related a charming story that really stuck with me. She recounted recently caring for her young niece over a long weekend. One day, Chevonne took the child swimming. Although she didn't yet know how to swim, this kid was absolutely fearless in the pool, plunging in over and over while shouting "cannonball" at the top of her lungs. After each jump, she bobbed to the surface, sputtering and coughing. Once secure in her aunt's arms, she would beg to do it again. Chevonne laughed at her gusto and pondered the question: just when do we begin to lose that limitless zeal?
Society advises us to follow our passion– yet how many people do you know that do so to that child's level?
I found Chevonne's story, along with many shared by the conference speakers, panelists and participants, both inspiring and informative. Rarely does a large group of (mostly) women feel sufficiently safe to be vulnerable with one another. Yet, during the event, that candor led to feelings of compassion and strength. Lessons conveyed; connections made. Tears and laughter flowed, along with meaningful, important conversations. Of course, there were silly ones too.
The day reminded me of the quiet might we women possess. In our routine work, it's easy to forget that. I pledge to practice some of the wild gumption and passion displayed by Chevonne's niece!
Many thanks, Chevonne, for allowing me to share your story.
Michele Francisco spent her childhood reading and writing, eventually graduating from UCLA with an English degree. She attended graphic design school and began a career in design and marketing. After moving to Oregon in 2010, Michele studied wine at Chemeketa Community College and began Winerabble, a Northwest-focused wine blog. She has been a cheerleader for Oregon wine since her arrival.