Q&A: Pardon Taguzu
Wineprenuer, Sommelier & Wine Judge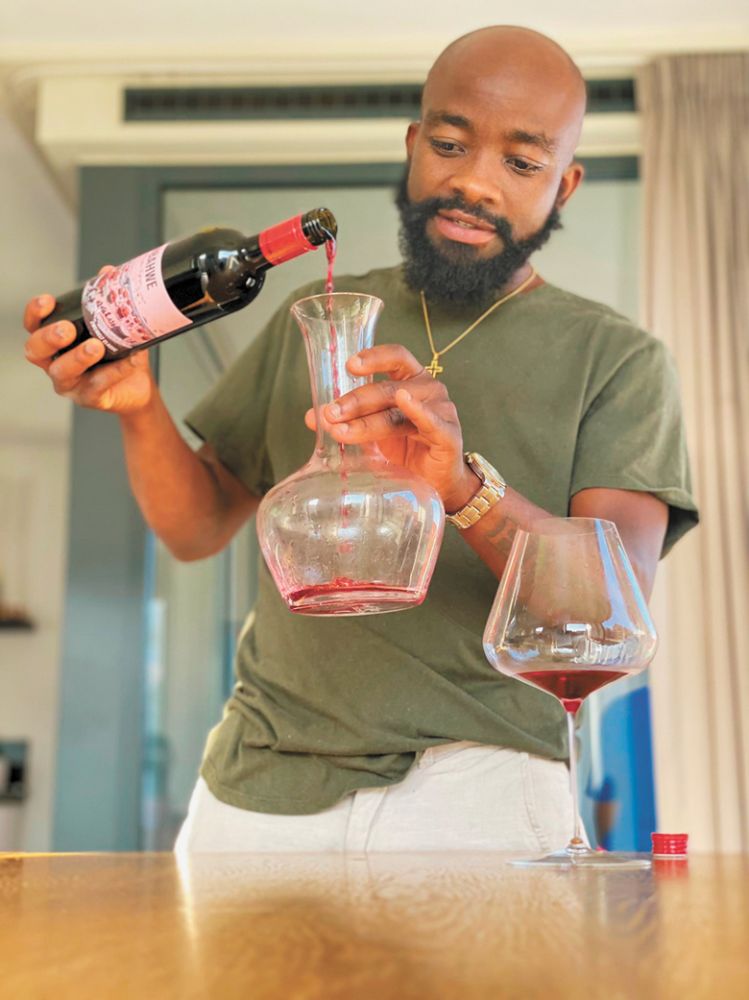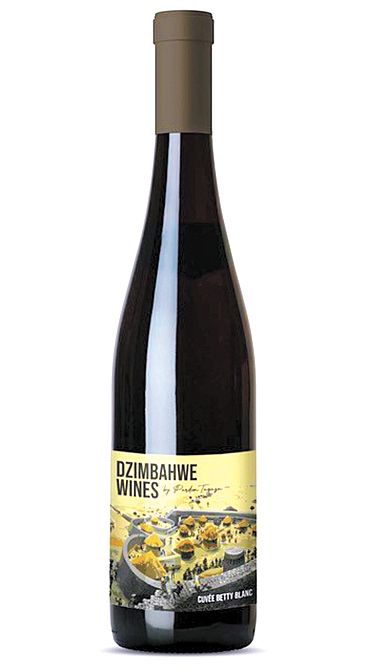 Pardon Taguzu was born and raised in Zimbabwe. After earning degrees in both economics and sports psychology, he relocated to South Africa. Once there, he began working in restaurants and developed an interest in wine. Taguzu studied at both the Cape Wine Academy and London-based Wine and Spirit Board. After being named a Moët & Chandon Best Young Sommelier for South Africa and earning a rank of fourth best blind wine taster in South Africa, Taguzu and three other Zimbabweans created a wine team focused on representing their country at the World Blind Tasting Championship. Their journey is documented in the film Blind Ambition. Taguzu now makes wine from Austrian grapes under his own label Dzimbahwe Wines. Visit www.dzimbahwebrands.com to learn more.
What made you first become interested in wine?
I was born in Zimbabwe, near the border of Mozambique, in the Honde Valley (at Hauna Clinic) in the summer of 1987. The valley has a good farming culture of tea, bananas and other crops. My family then moved around the country as my father worked for an NGO with the District Development fund, tasked to develop the infrastructure of Zimbabwe post the Independence. So, the farming culture was instilled in me, just waiting to manifest at the right time.
I graduated from the University of Zimbabwe with my MBA in Economics and Sports Physiology, something I never practiced due to the economic crisis Zimbabwe suffered in the 2000s. I then decide to join my sister, who had moved to Cape Town, South Africa, to look for greener pastures.
There I faced with another challenge, I could not get a job in the field I was academically qualified. I took the initiative to help out the Royal Hotel during Olive Festival. This is where my wine journey began. There I met fellow Zimbabweans working as only waiters, but they could articulate the wine language. That sparked my interest in taking it up as a profession. Hence, I enrolled myself with the Cape Wine Academy, and later WSET. I excelled from being a mere runner to barman to waiter in no time. I moved to Mama Cucina, an Italian pizzeria (now closed) where I established my first wine list as the wine steward of the restaurant.
From there, I moved to Cape Town, as I felt the valley was too small for my advancement in the wine scene. Aubergine Restaurant became my sanctuary, first as assistant Sommelier and later head sommelier. I was responsible for one of the best cellars in South Africa, boasting 17,000 bottles from all over the world, with a wine list of 850 references. I also became one of the best young sommeliers of South Africa 2017 which was sponsored by Moët & Chandon. That same year, I ranked in the top five best testers in South Africa, allowing me to represent Zimbabwe, my country, at the World Blind Tasting Championship.
The curiosity of learning about the beverage and its culture and my love for food and travel kept me going. I was obviously bitten by the wine bug. I also found it as an opportunity to introduce this seemingly inaccessible beverage and industry to my community and people that have the same background as me. I believe in diversifying the wine industry while we educate. After all, there is far too much wine in the world… we need more people to appreciate the beverage.
What compelled you to enter the World Wine Tasting Championship, held in Burgundy, France?
When I left the Valley Riebeek Kasteel, I began visiting a lot of wineries and developing my palate, which helped me become a better tester. Eventually, I had the opportunity to compete for a spot in the South African Team but only one foreign national is allowed to join another country.
Instead, we decided to build a Zimbabwean team with the rest of the guys ranked in the top 20. Team Zimbabwe was born. This was a milestone as it was the first time Zimbabwe was represented on a world stage like this. We held a respected fourteenth place, beating other countries, including England.
The documentary Blind Ambition follows you and three others from Zimbabwe as you trained for the competition. How was that experience?
It was my first trip to Europe so I was thrilled. It was also my first time with cameras following me for the big screen… so that made me somewhat nervous. I had the best experience being guided by Master of Wine Andrew Caillard. He helped improve our tasting skills and taught us how to prepare for a high level and stressful competition like the World Blind Tasting Championship. Meeting my role model, Jancis Robinson, was also surreal. I was following her and only dreamt I would meet her one day. The filming itself was intense. Having cameras in your private space was somewhat uncomfortable at times. What calmed me down was knowing my story would inspire someone to keep on pushing and focus for everything is possible.
Your thoughts on Oregon wine? Favorites (varietal, brand and/or region)?
I do love wines from Oregon and appreciate the quality too. Unfortunately, there is not a lot of imported wines from Oregon here in the Netherlands. I wish there would be more, and also that sommeliers could be more open to talking about such regions and not just the classic, known regions. It's my thinking that Oregon needs a goodwill ambassador in the Netherlands, and beyond too.
I am currently enjoying wines from Cristom Vineyards from the Willamette Valley's Eola-Amity Hills.
Any exciting new projects on the horizon?
I recently made my maiden vintage 2022 in Austria called Dzimbahwe Wines. Dzimbahwe is a Shona word that translates to "house of stone." My ancestors used a fortress as a shield from enemies and also a habitat for their communities, sharing food, livestock and traditional brewed beer. My brand is an inspiration derived from the ability of a fine wine in bringing together people and communities. Such communities as the ones that shared the space behind walls of Masvingo— the great Zimbabwe ruins illustrated on my label.
This is a brand that resonates with me, my community as well as the open-minded international wine community. I have made six different wines in Austria from the classic Gruner Veltliner, Roter Veltliner, a white blend, Riesling, Rosé and Zweigelt. My dream is to make wine accessible to everyone around the world from different cultures. I also aspire for my wines to be available in all markets, including Oregon.
I am also planning to expand my brand to South Africa and make wines there as well.