Pinot Heaven
One wine enthusiast's experience at World of Pinot Noir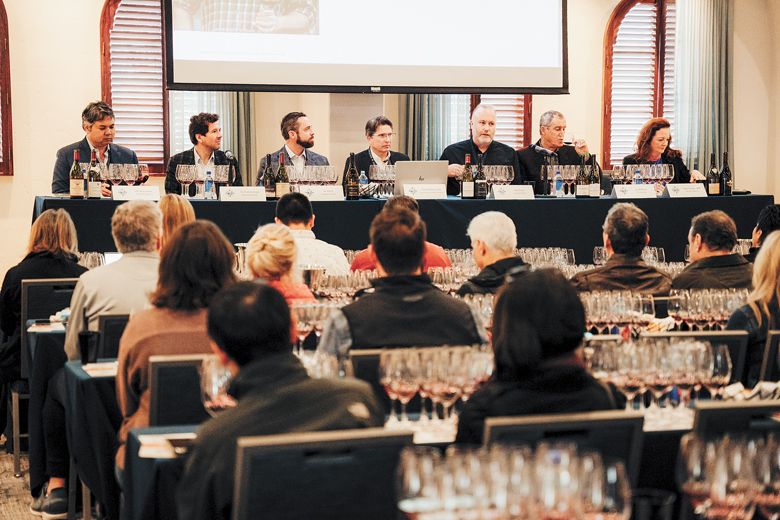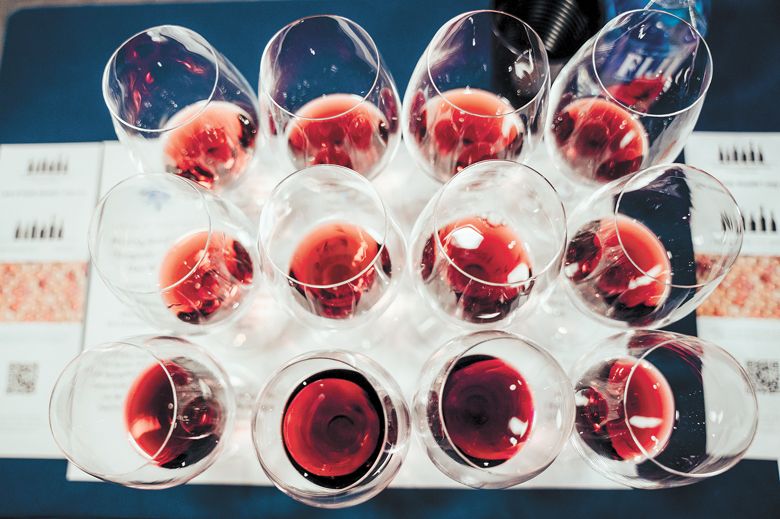 By James Robinson
This journey starts with a typical sunny southern California morning along the coastline between Ventura and Santa Barbara. Crisp clean blue skies led the way for me and my parents to the Foxen Canyon Trail from Los Olivos north to the Santa Maria Valley. It was spring of 2001, I was going through a divorce and needed an escape from reality. My parents convinced me to go on a day trip to the "Valley" with them, so without knowing what I was getting myself into, I thought why not.
Fast forward to last fall, while reading the newsletter from a Foxen Vineyard & Winery club shipment, they mentioned their annual attendance at the World of Pinot Noir, also known as WOPN. I have spent the last 22 years becoming a very dedicated wine consumer— even taking my enthusiasm deeper by recently completing the first two WSET courses. It was time to get more exposure to the wine industry as a consumer. It was time to dive deeper into Pinot Noir with wine industry experts. It was time to meet big time sommeliers. It was time to attend WOPN 2023!
I love a good party, so I obviously went all in with the VIP weekend pass in order to maximize my virgin voyage through the WOPN world. A conversation with a somm pouring Oregon wines at the Thursday night reception provided a great introduction and a nice wine surprise. He pointed me to a 2020 red blend of Tempranillo and Pinot Noir… wha wha what? Fun, vibrant, good acid and unique. The opening reception was filled with great conversations, lots of good bubbly and fantastic Pinot Noirs from across the globe.
After that night, I could have gone home and been happy. Imagine my delight when, on Friday morning, I realized I had two full days of events. My excitement coursed through my veins. I started Day One with a seminar led by local Sta. Rita Hills AVA and 2020 Wine Enthusiast's winemaker of the year, Greg Brewer. He talked through four of his Brewer-Clifton wines, in conjunction with four wines from Australia's Yarra Valley winery, Giant Steps, represented by Nick Hetzel. Thoroughly enjoying the Pinot Noir from Australia is yet another step in my wine evolution.
After grabbing lunch, and more wine, at the Sta. Rita Hills luncheon, I took full advantage of my VIP early access and headed into the grand tasting event. Snatched up a few tasty appetizers, grab two glasses for side-by-side tastings, I headed into the grand ballroom. I have been to wine festivals before, yet the exhilaration I felt walking into this tasting blew them all away. I started out with Prophet's Rock, a Central Otago New Zealand winery in the southernmost wine growing area of the South Island. The winemaker, Paul Pujol, explained the region before describing the two single-vineyard wines he poured. Interesting fact: the soil types of the two vineyards are different, despite being just one mile apart. Delicious!
The meal provided nice pairings across all the Calera wines while diners shared stories of Josh in a celebration of life. Josh is considered one of the pioneers of California Pinot Noir. My most memorable highlight was when we tasted the 1985 Calera Selleck Vineyard Mt. Harlan Pinot Noir, the absolute star of the wines sampled. It sung with lovely acid and tertiary notes of mushroom and forest floor. Yum!
I could have gone home even happier after Day One but then realized Day Two lay ahead. The world is great to me! As I entered Saturday morning's seminar comparing New World Pinots to those from Burgundy, I run into Michele Francisco, from last night's dinner. We had the pleasure of sitting next to local Santa Barbara winemaker, Matt Brady, from Samsara Winery. It was a privilege to get a winemaker's perspective on the 12 seminar wines sampled. I was intrigued by the connections between each New World Pinot Noir and its Burgundian counterpart.
After the morning seminar, the lunch hour offered the opportunity to talk wine with sommeliers… it felt like I was talking to superstars. I appreciated their perspectives on various wine regions and which Pinot Noirs from the weekend most stood out. Those conversations provided me better context in real time as I entered the Grand Tasting. I sought out those recommended, including Cobb Wines from the Russian River Valley, Willamette Valley's Archery Summit and Talley Vineyards, located in Arroyo Grande, California.
For me, the big finale was the Burgundy dinner, held in the wine cellar of Angel Oak Steakhouse. I indulged in six courses paired with amazing Burgundy wines, including a sparkling, a rosé, three Burgundy rouge and a gorgeous dessert wine. The best course was the cavatelli pasta with morel mushrooms, English peas, Pecorino-Romano and brown butter. The acid in the 2021 Domaine Charles Audoin Marsannay rosé nicely balanced the creamy richness of the pasta dish. The best wine of the dinner was the 2016 Arnaud Mortet, Mazoyeres-Chambertin, Grand Cru, paired with a venison osso bucco, accentuating the dark cherry and plum fruit of the wine. Voilá!
As my dinner mate, Elaina and I strolled out of the beautiful wine cellar with a little bit of wine in our glasses to savor, she offered to host a small after-party. Yes, please! She and I found Michele and some other new WOPN friends. We hung out, drank good wine and learned more about everyone's love of wine. I could not have asked for a better way to end my first WOPN experience. I hope to meet you at WOPN 2024!