Taste the Rainbow at this year's queer wine fest
'Wine is for everyone, and it takes all kinds to both make and enjoy it'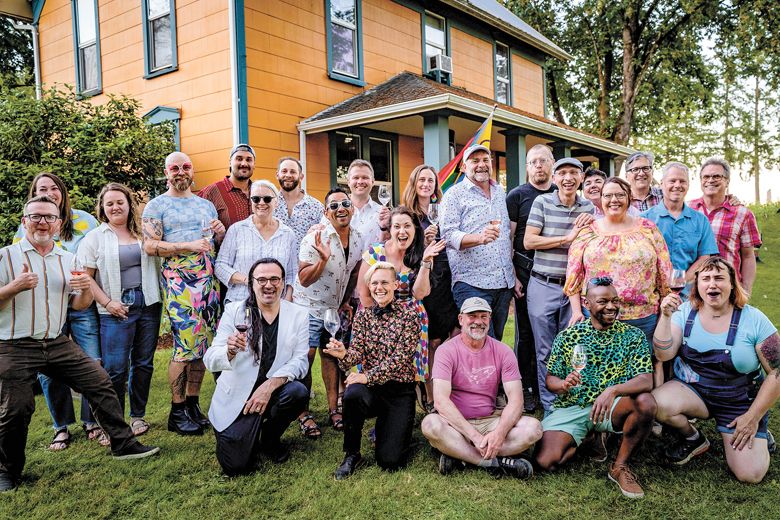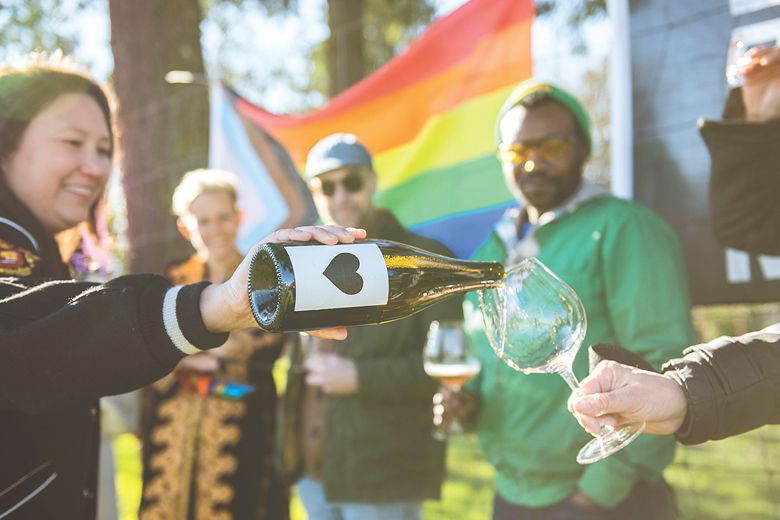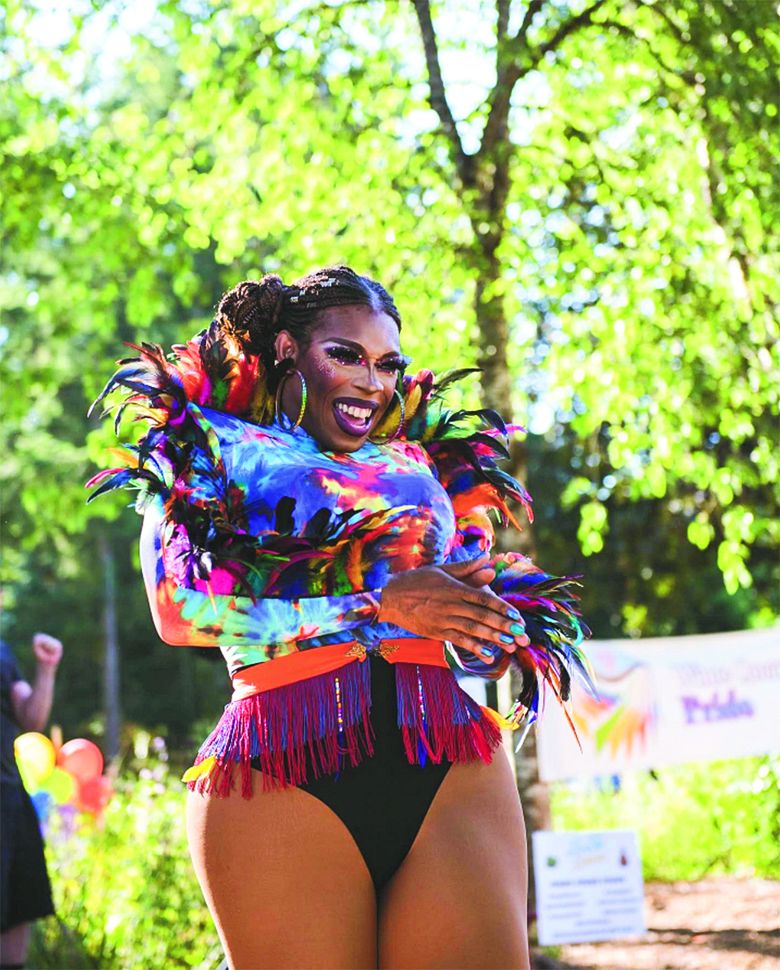 By Michele Francisco
Diverse populations by nature cultivate more creativity and innovation. Owner/winemaker of Remy Wines, Remy Drabkin, is also founder of Queer Wine Fest, McMinnville's mayor and Wine Country Pride co-founder. She recognizes the importance of promoting a more inclusive community. Last year, Drabkin created Queer Wine Fest to bring together (and celebrate) LGBTQ+ winery owners, winemakers and winegrowers. Building on its preliminary success, this year's event includes 19 wineries, passed hors d'oeuvres and live music by Portland-based new wave Indie pop duo Camp Crush on Sunday, June 25, in an outdoor, festival-like atmosphere.
Drabkin explains, "Queer Wine Fest is helping to establish professional networks for queer folks in the wine industry. That may sound normal but, well, this has actually never been done before! There is now a groundswell of movements in different states seeking to establish this type of community and networking opportunity."
Diversity extends beyond the wineries and crowds– directly into the glass. Attendees will sample white, rosé, red and sparkling wines from producers located in Oregon and Washington, to California. Examples include Roco Winery's RMS Méthode Champenoise sparkling brut rosé, an Oregon classic: Westrey Wine Company's 2014 Justice Vineyard Pinot Noir, to the unexpected: a 2022 Counoise from RAM Cellars, Landmass Wines' All Eyes Sparkling Tempranillo and Circadian Cellars' Chenin Blanc.
"We're really excited to participate because representation is such an important factor in expanding and diversifying the wine community. By letting everyone know we're here, the doors are open, the channels are clear and connections can be made to bolster and update this otherwise homogenous industry," says Melaney Schmidt, winemaker at Cascade Locks' Landmass Wines.
Anna Campbell, co-owner and creative director of Willamette Valley-based Elk Cove Vineyards, also explains her enthusiasm about the event. "Growing up in Gaston, I never thought I'd see anything queer in Yamhill County– other than a wayward tourist! Being queer and part of a winegrowing family often seemed like two very separate parts of my life. But we are farmers, winegrowers and winemakers producing great wines. Thank you, Remy, for bringing the Queer Wine Fest to Dayton. It demonstrates that queer people are indeed here in rural Oregon, just like we are everywhere else!"
Queer Wine Fest offers a rare chance to both enjoy and boost those previously underrepresented in wine. Drabkin adds, "For consumers seeking to support LGBTQ+ and BIPOC producers, this is an opportunity to dive into the diversity of wines we are bringing to the industry."
David Lauer, vice president of sales and marketing at Bryn Mawr Vineyards, located in the Eola-Amity Hills, says, "It's no surprise something as ever-shifting, dynamic and exciting as wine has become a magnet for this eclectic gathering of wonderful queer producers." He continues, "It's a phenomenal occasion to create and strengthen our community, something so central and dear to the LGBTQ+ experience."
Schmidt concludes, "Wine is for everyone, and it takes all kinds to both make and enjoy it."