Titan of the Rogue
Del Rio celebrates 25 years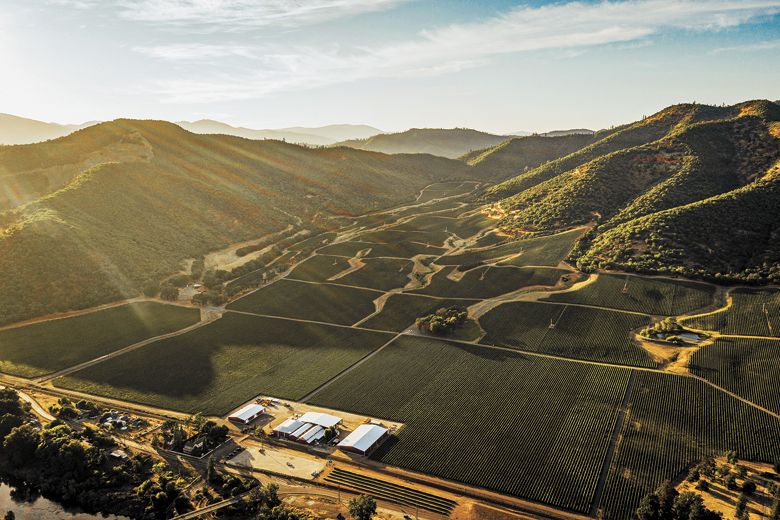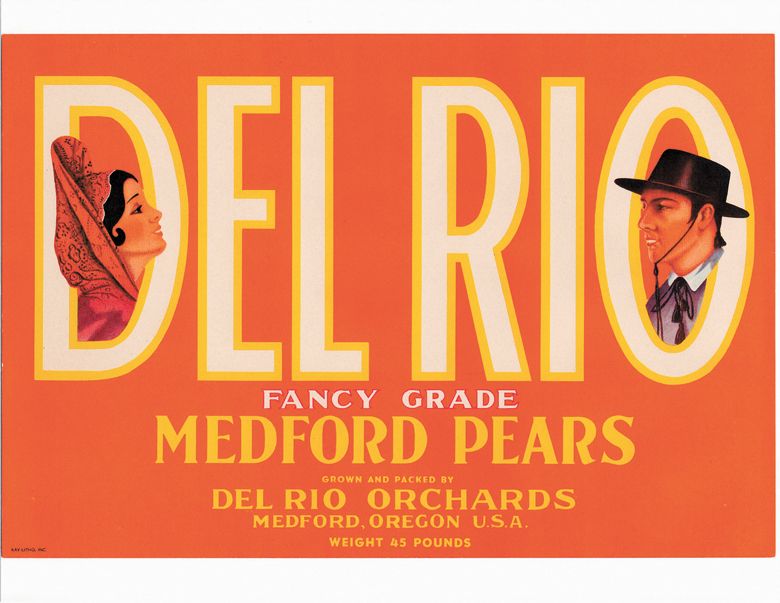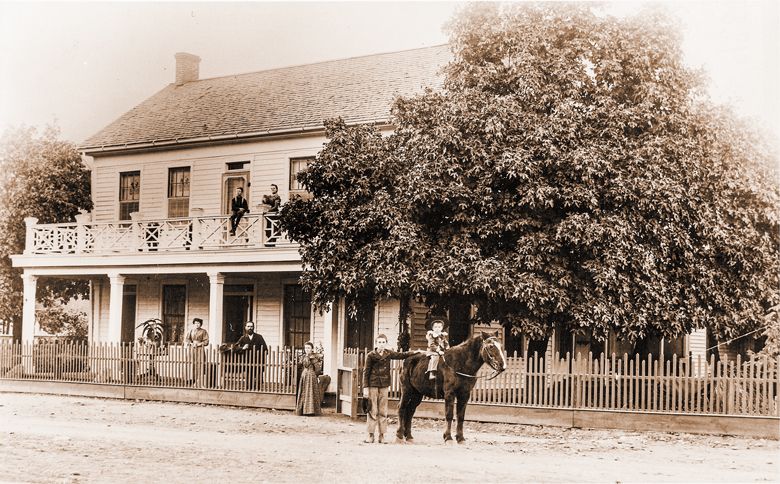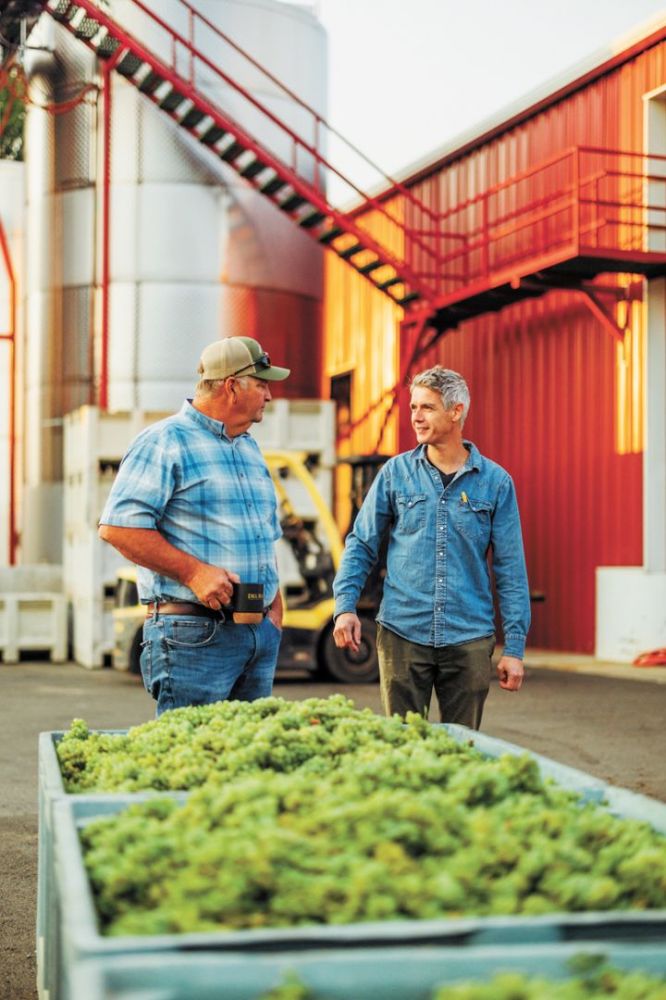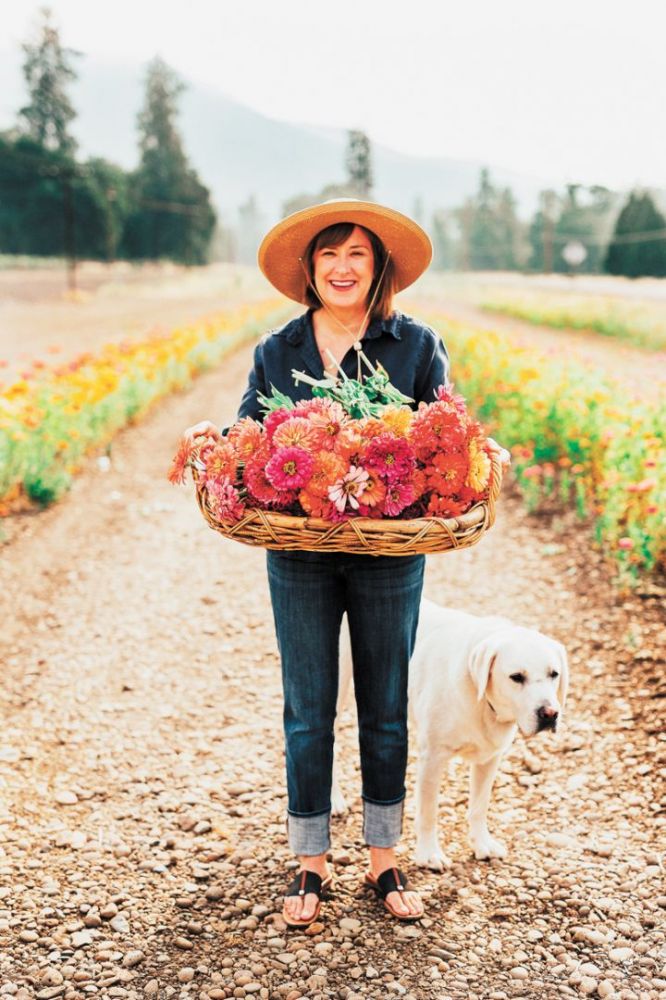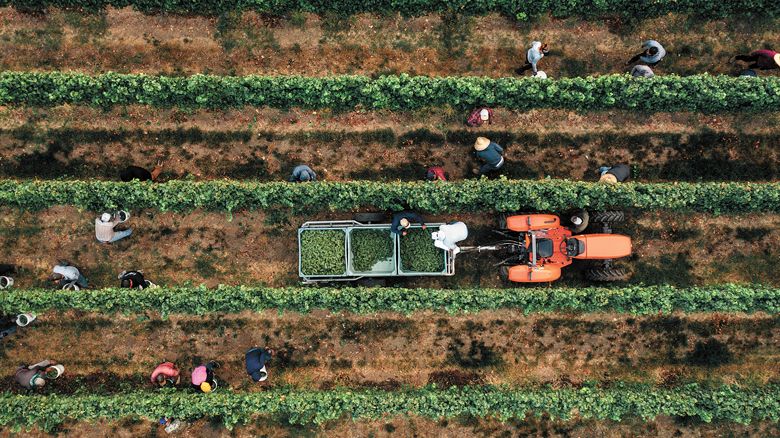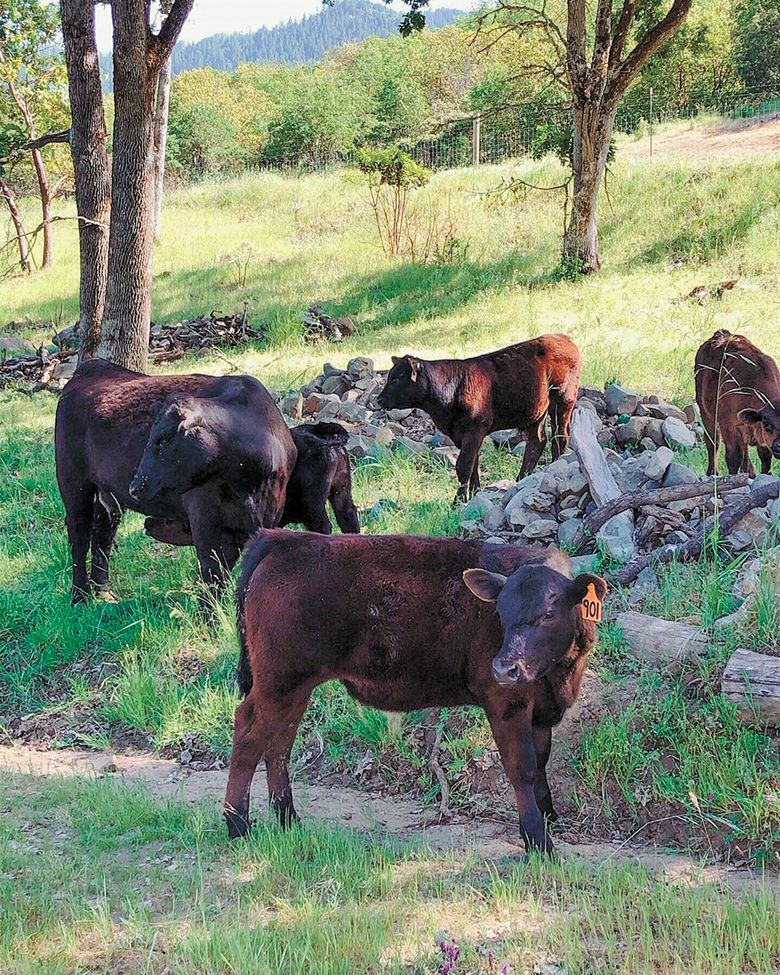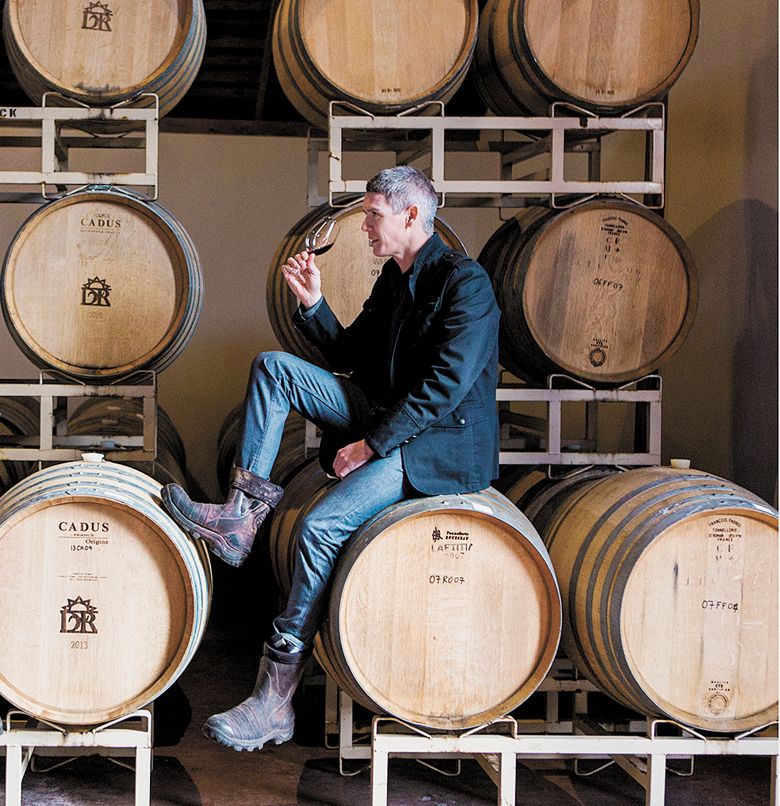 By Paula Bandy
This year, Rob and Jolee Wallace, along with their staff, celebrate the 25th anniversary of Del Rio Vineyard Estate. Many of their current employees have been there for 10 years to two decades. Some, like Lindsey Zagar, remember when it was Del Rio Pear Orchards. After all the orchards were removed and "the hillside was just dirt," she, as a child, wondered what would happen with it. She watched as the first vineyard was planted.
"The original plan," says Zagar, now marketing manager at Del Rio Vineyards in Southern Oregon, "was to focus solely on farming… but then there were so many grapes. Rob traveled to the Willamette Valley. Convinced of the quality of its grapes, his intuitions and work paid off, not only promoting Del Rio Estate but moreover the entire Rogue Valley AVA. This place has transformed tremendously under his watch. He's selling a lot more than little bins of grapes now."
Today, Del Rio grows about 25 percent of all Rogue Valley grapes.
The historic building housing the tasting room originally held the Rock Point Hotel. A stage stop built in 1864, it remains one of the oldest structures in the area. Rock Point was a small community that lost its bid for the railroad. The land and hotel eventually fell into disrepair.
In the early 1900s, during the Rogue Valley's "pear bloom boom," the property was developed into an 800-acre ranch partially planted with a variety of orchard crops sold worldwide. Del Río, Spanish for "from the river," contains rich riverine soils prosperous for growing. While there were ups and downs, the orchard continued until Lee Traynham purchased it in 1997. Renovation of the historic structure began; orchards removed and grapevines planted. This is when the Wallaces arrived.
Fourth generation farmers in Arbuckle, California, the Wallaces were longtime friends of Traynham. They began working with him at the new vineyard in 2000. A year later, they became equal business partners. Previously, Rob had farmed "thousands of acres, mostly tomatoes, rice and row crops– my whole life was spent in California." When asked about his prior knowledge of growing grapes, he replied, "I had no experience in grape production but I have been farming my entire life—the roots go down and the green goes up. Give them water and fertilizer, and they grow." Grow they did.
The tasting room opened in 2001, the year of their first harvest. Without their own label, Del Rio sold the wines of those who purchased their fruit.
Realizing they had too many grapes, Jolee says she had "no idea how much it would grow and how big they would become." In 2004, they constructed a winery in the original barn. Del Rio increased wine production in a new building.
In 2019, they bought out partner Traynham and became sole owners of the largest winery in Southern Oregon, Rob acknowledges, "by quite a bit. There's a lot going on." Del Rio currently has 550 vineyard acres planted with13 grape varietals, with processing capacity of roughly 850,000 gallons.
Recently, they have further renovated the hotel building, adding upstairs offices and a cozy meeting room in the second story. Also new: an indoor sitting area behind the tasting room for Oregon rainy days. The large grassy lawn attracts guests lounging with friends, sipping wine and listening to music on long, summer days. Del Rio Vineyards has a country farm ambiance, relaxing and refreshing. Time spent there resembles a mini-vacation.
The Winemaker Arrives
Jean-Michel Jussiaume arrived in Oregon in 2008 following a circuitous global route. Raised in a French winemaking family, he had been working in the U.S. since 2005. Initially making wine in the Finger Lakes region of New York, he began sampling and learning about American wines. Realizing Oregon wines were his favorite, Jussiaume began looking for a job here. After an interview in the Willamette Valley, the winery recommended him to "a friend in the south."
Jussiaume says, "When I saw Del Rio, I knew it was the place for me– the property is dramatically beautiful. I had experience in both old world and new world wine styles, but when I came to Del Rio there was "no history, only a small quantity of wine was being made, the appellation quite young– all that attracted me."
When Jussiaume arrived, much of Southern Oregon copied the style of California wines… heavily oaked. Since then, he's "found a winemaking approach that fits the region, pleases me, and pleases the people. Over the years, Del Rio's style has become more refined. We've moved from forceful, imposing wine toward a more vibrant, balanced way with distinct elegance and flavor. Today, our wines have nuanced oak and are much more terroir-driven."
Zagar says, "Del Rio has grown and evolved, yet Jean-Michel and his capacity to process, handle and manage all this wine has stayed on pace."
The Del Rio wine brand represents an important part of the overall production; 8000 cases were sold out of the tasting room in 2022. Grape production and custom crush remains their primary business. "Making wine for others is our main activity," Jussiaume says. In 2022, they bottled slightly over 24,000 cases.
"Jean-Michel produced over 600,000 gallons of wine, from 13 varietals, over 20 different clones, and a dozen different root stock in 2022," Rob states. "His ability and flexibility is stupendous. He's creating wines that are special and pretty cool. He traveled from the Loire Valley in France to Gold Hill to become our winemaker. There's nothing he does that I could ask him to do any better." Rob calls Jussiaume a "rock star."
Jussiaume humbly says, "after 15 years, I feel like I'm just getting started."
Cows and Flowers
Water management has been important from the beginning. Rob particularly focuses on wildfire and forest management. Over the past three years, he's invested an extraordinary amount of time and resources on [fire] fuel reduction around the vineyard. Trimming, clearing and burning brush during the winter eliminated much of the problem. But Del Rio also added something surprising… cows.
Rob explains, "We plant grass to keep the brush down, then bring in cattle to manage the grass." By fire season, there is not a single blade of grass left around the property. These are not just any cows, but wilder Corriente cattle, commonly referred to as Mexican roping cows since they are often used in rodeos. While they may not devour as much grass as other bovines, they primarily eat the ground, eliminating browned grass as fire fuel.
They've built 30 cattle guards, opened crossings throughout the vineyards and installed water stations to encourage cattle movement. "We're working hard to keep our business sustainable, which includes taking care of the land," says Rob.
Another sustainable practice began five years ago with Jolee's "Flower it Forward" flower farm. Each year, she plants zinnias that bloom in late July and early August. The flowers are free– with one rule– pick some for yourself but also for someone else– to make someone's day. There's even a book for people to share their flower stories.
"The past 25 years have been quite an adventure," Jolee relates. "I feel like we're pretty blessed. "But," she continues, "there's still substantial room for growth and we are proud to be growing in the Rogue Valley"
Wines of Del Rio
The Del Rio brand wines are their flagship wines. "More amplified and more complex," says Jussiaume. Zagar adds, "they really speak to Jean-Michel's winemaking style and our terroir.
2021 Pinot Noir Pommard Clone (new release): Deep burgundy cassis in color, first taste is lush, with a creamy mouthfeel that melts into a soft-edged core of mulberry, mulled plum and pomegranate.
2019 Malbec: Generous aromas of dark fruit, medium tannins, rich flavor with dark currant and plum.
2020 Syrah: Elegant with notes of blackberries and deep black fruits, balanced with savory chocolate espresso and raspberry mocha.
Rock Point wines were first available in 2008 but rebranded in 2015 "with our cool blue label," Zagar says while smiling. Jussiaume describes these wines as "a true expression of the fruit with little intervention and maximum expression." Screw top, fun, affordable and approachable.
2021 Rock Point Pinot Noir rosé: A beautiful summery wine– entices with strawberry and pomegranate, a hint of floral, playing out crisp and rounded.
Jolee wines started in 2004 with the very popular semi-sparkling Rose Jolee. Jolee means "pretty, cheerful" in French. At first, they were under the Del Rio label. Now they've come into their own with Jolee Rouge, Rose, and semi-sparkling Pinot Gris. The Jolee brand is enjoyed as fun, vibrant, party wines. "They are about the joy of sharing and the simplicity of drinking wine with friends," says Jussiaume. These wines are a nod to the sense of giving and community Jolee Wallace embodies.
Jolee semi-sparkling Pinot Gris: Stimulates with the aroma of sweet fruit, tropical banana and pineapple delight mid-palate, with a slow slip to creamsicle on the back of tongue.