Rose City Rendezvous
PDX urban wineries showcase over 25 state-grown varietals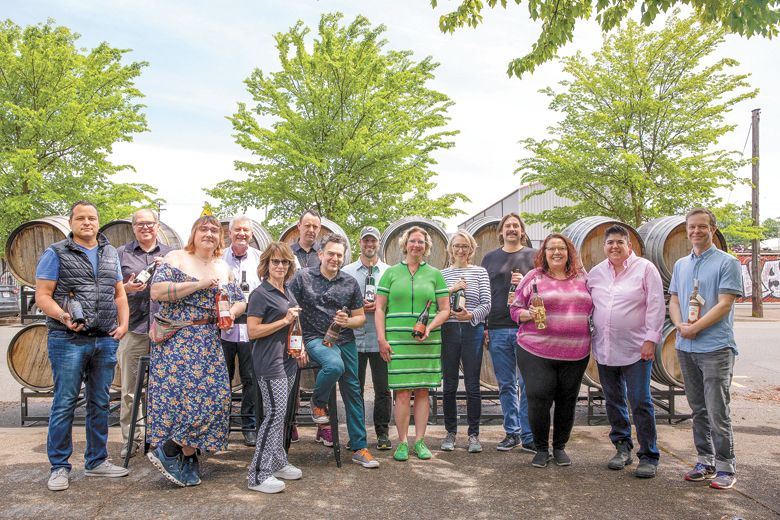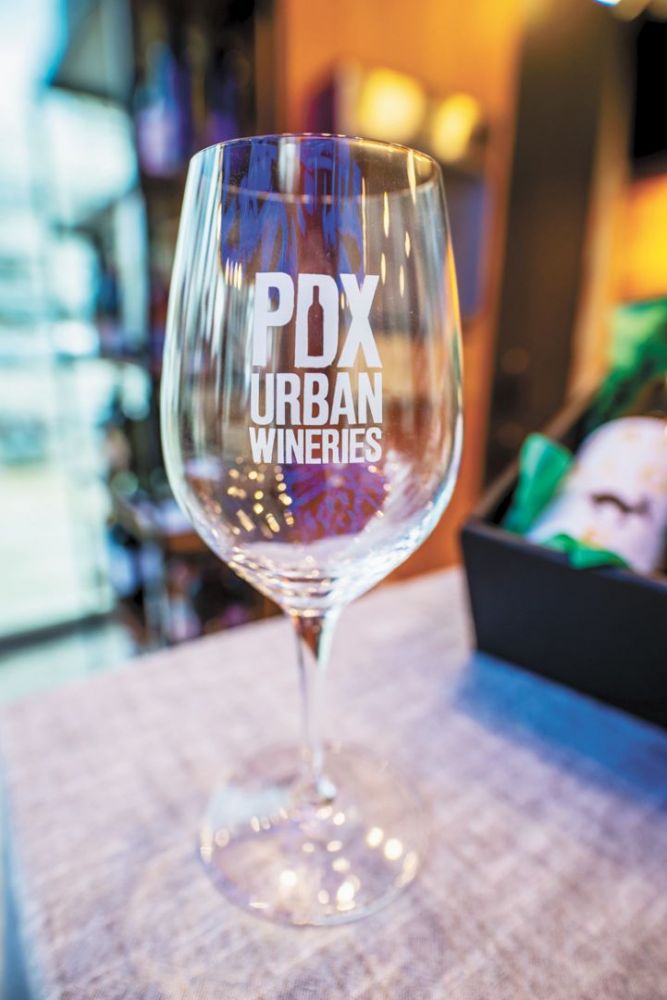 By Michele Francisco
While you won't find acres of vineyards inside Portland's city limits, there's no shortage of wineries crafting wines from nearly every appellation in the state. These small producers occupy facilities of all sizes, from expansive warehouses to spaces hardly large enough to park a car. Each transports grapes into the city to process into wine.
Scattered around Portland, members of the PDX Urban Wineries Association connect each May, celebrating Oregon Wine Month with fellow Rose City wine lovers. This year's PDX Urban Wine Experience is Sunday, May 21, from 2-5 p.m. at Easton Broad, located at 237 N.E. Broadway. Tickets are $60.
Laurie Lewis, winemaker, co-owner and designated winegoddess of Hip Chicks do Wine, shares, "While not the first winery in Portland, we have been around the longest. Celebrating our twenty-fourth year as an urban winery is certainly an accomplishment." She continues, "I truly believe we paved the way for the 30 or so wineries making their wines inside the city limits of Portland."
Expect nearly all member wineries to pour a wide variety of samples from Oregon, alongside a modest selection from Washington. With over 25 varietals, guests have the opportunity to taste an incredible representation of our state's terroir.
Michael Claypool, owner and winemaker of Clay Pigeon Winery says, "What always impresses me about the PDX Urban Wine Experience is the vast range of styles and varietals showcased. You can sample 30-40 different wines from different AVAs, all without leaving the city."
"I think the most thrilling part of this event is the wide array of different wines we will be pouring," says Cristina Gonzales, winemaker and owner of Gonzales Wine Company. "Many of us make wines other than Pinot Noir. We have so many talented winemakers residing in the city making some really creative and impressive wines."
Lewis says, "Portland's winery community continues to grow every year, so it's special when all of our member wineries are under one roof, pouring together." Adds Corey Schuster, owner and winemaker of Jackalope Wine Cellars, "I love being able to hang out with my friends and taste their wines. I also enjoy being part of an event offering so many wine options all showcasing the many wineries here in Portland."
Whatever your preference, you'll likely find it at this event. Winemaking styles range from bold to more nuanced. Claypool shares, "We are interested in developing homages to classic wines that call to mind a specific time and place. Our Syrah is a tribute to the wines of Cornas in the Northern Rhône from the 1990s, and our Pinot Gris sparks memories of Alsatian Gris from the 1980s. Clay Pigeon makes wines that evolve and transform with time."
The city's winemakers are as diverse as the wines they produce. Says Gonzales, "I am a one-woman show. Latina-owned-and-operated, I focus on bold reds, including Malbec and Petit Verdot, as well as aromatic whites from both Oregon and Washington."
Lewis adds, "Wine is primarily a male-dominated industry but we are both women-and-lesbian-owned. Since Day One, Renee and I have been out and proud. While it hasn't always been easy, it's important to have queer representation. Being true to yourself matters."
Here's a sampling of the extensive variety guests can expect:
Gonzales Wine Company 2022 ALAD Vineyard Gewurztraminer
Gonzales Wine Company 2022 The Revolutionary Rosè of Petit Verdot
Gonzales Wine Company 2020 Oasis Vineyard Malbec
Hip Chicks do Wine 2020 Cabernet Franc
Tiernan Connor Cellars 2020 Malbec (Hip Chicks do Wine's reserve label)
Tiernan Connor Cellars 2015 Legacy Port (Hip Chicks do Wine's reserve label)
Clay Pigeon 2021 Willamette Valley Pinot Gris
Clay Pigeon 2016 Rogue Valley Cabernet Franc
Clay Pigeon 2017 Rogue Valley Syrah
Jackalope Wine Cellars 2021 Voyager Viognier
Jackalope Wine Cellars 2019 Cabernet Franc
Jackalope Wine Cellars 2021 Cabernet Sauvignon
With each ticket purchased, a $10 donation goes to the Portland Backpack Program. This nonprofit organization provides take-home food sacks to school kids who might not have enough to eat– or be fed at all– over the weekends. Their moto: "We make sure the kids we see every day eat every day."
Lewis adds, "It's also very fulfilling to be able to raise money for a local nonprofit. This year, we are fundraising for the Portland Backpack Program. As a mother, combatting childhood hunger is near and dear to my heart." For each bottle purchased at the event, an additional $2 will be donated as well. Follow this link to learn more about the Portland Backpack Program: www.portlandbackpack.com.
"We want folks to connect with wine on a daily basis and not just save it for a handful of 'special days,'" continues Lewis. "We hope guests will experiment with drinking wines they aren't sure they will like." Claypool adds, "It is always exciting when people realize we are their neighbors!"