An A-may-zing Month
Celebrate Oregon wines this May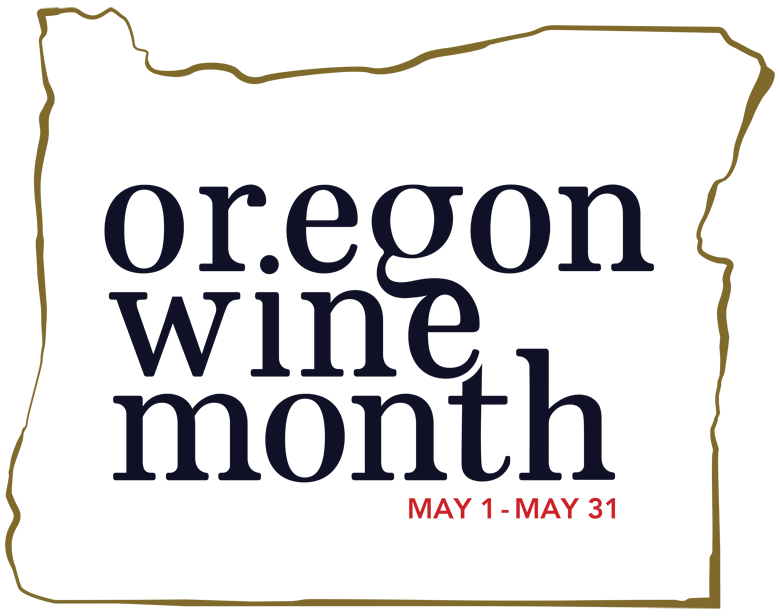 By MICHELE FRANCISCO, OWP Editor
May is an enchanting month in Oregon. Nature springs to life with flowers everywhere. Our days fill with light while summer waits on the horizon.
It's also Oregon Wine Month, which many wineries commemorate with special events. Don't miss our enclosed guide, a comprehensive listing of exceptional ways to celebrate our state's wine. While primarily scheduled for Memorial Day Weekend and the one preceding, wonderful occasions mark the entire month. A few highlights: the 51st Greatest of the Grape, honoring wines produced in the Umpqua Valley; the inaugural Oregon AAPI Food + Wine, focused on uplifting Asian Americans' and Pacific Islanders' food and wine businesses with non-traditional pairings; Roam the Rogue, a self-guided tour through Southern Oregon's Upper Rogue Valley; Art Meets Wine in the High Desert, a week-long celebration in Sun River culminating with a final day filled with wine, art, music and food; and Indie Wine Mixer, hosted by 20 small producers, most making fewer than 500 cases annually.
Don't forget to honor the special moms in your life, too. Share a memorable day. Wineries make celebrating easy with brunches, unique wine flights, mimosas and dinners on Mother's Day.
How do I celebrate Oregon Wine Month? By opening and enjoying wines exclusively from our state. It's pleasurable and educational to sip our rich and varied terroir all month long. No matter the type of wine– white, rosé or red– we're lucky to have a climate that supports a diverse range of grape varieties. I encourage you to drink Oregon wines this month. No doubt you, too, will learn something new about our wines as the days unfold and summer inches ever closer. Cheers!
Michele Francisco spent her childhood reading and writing, eventually graduating from UCLA with an English degree. She attended graphic design school and began a career in design and marketing. After moving to Oregon in 2010, Michele studied wine at Chemeketa Community College and began Winerabble, a Northwest-focused wine blog. She has been a cheerleader for Oregon wine since her arrival.