Mother Earth Needs Ewe
Read about winegrowers dedicated to sustainable agricultural practices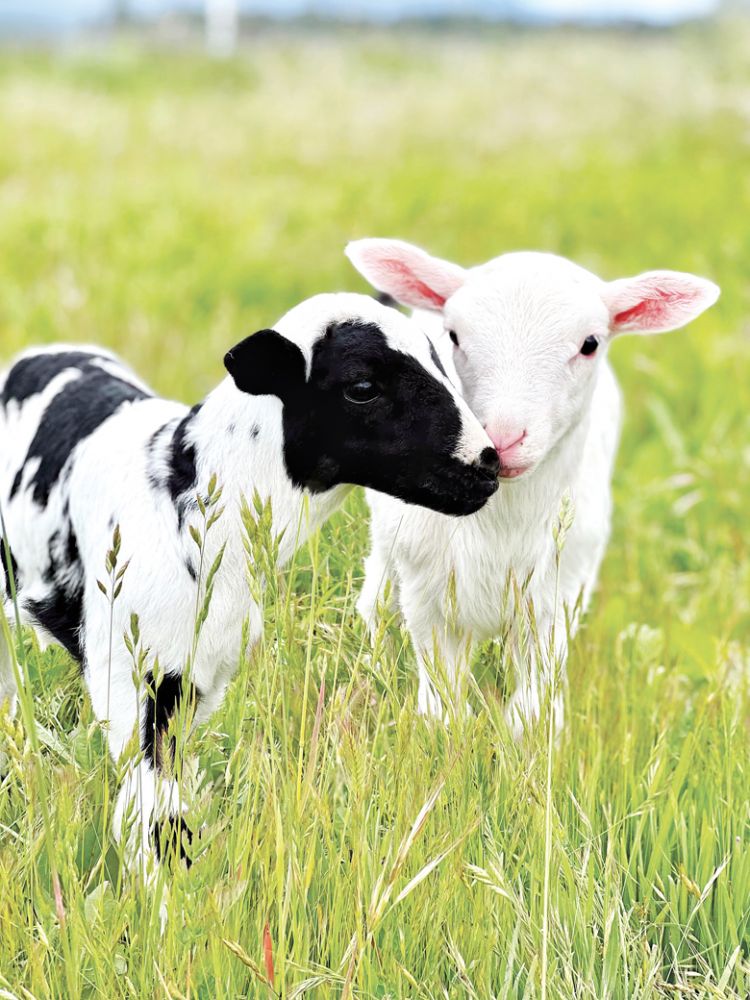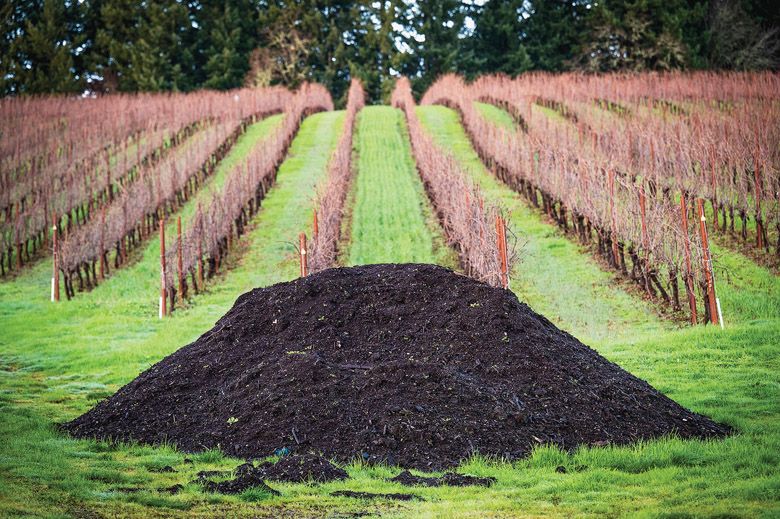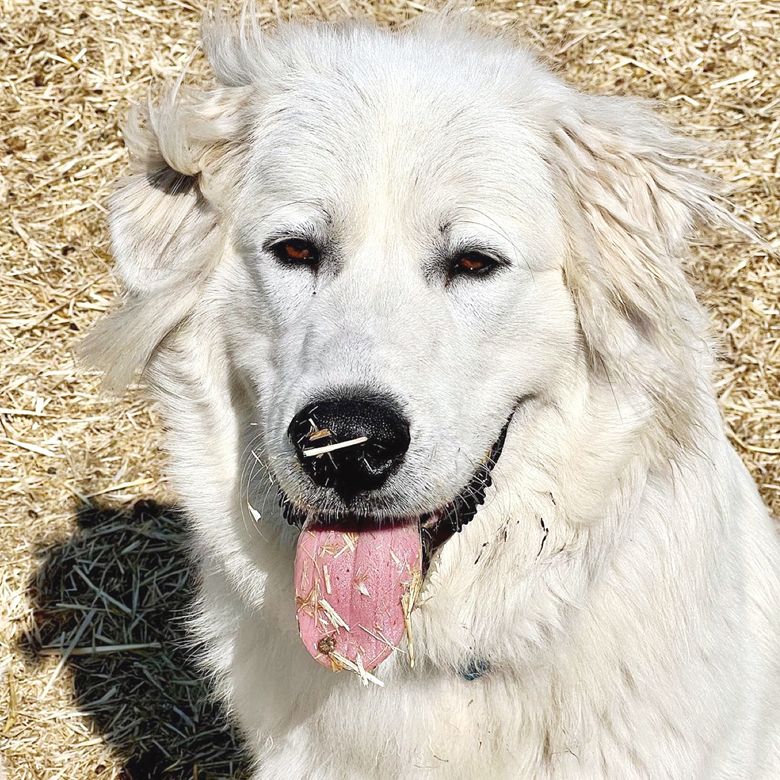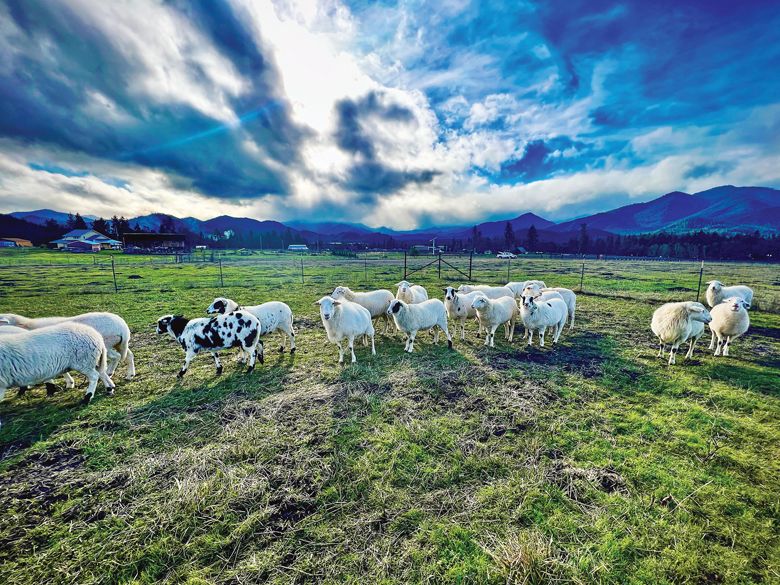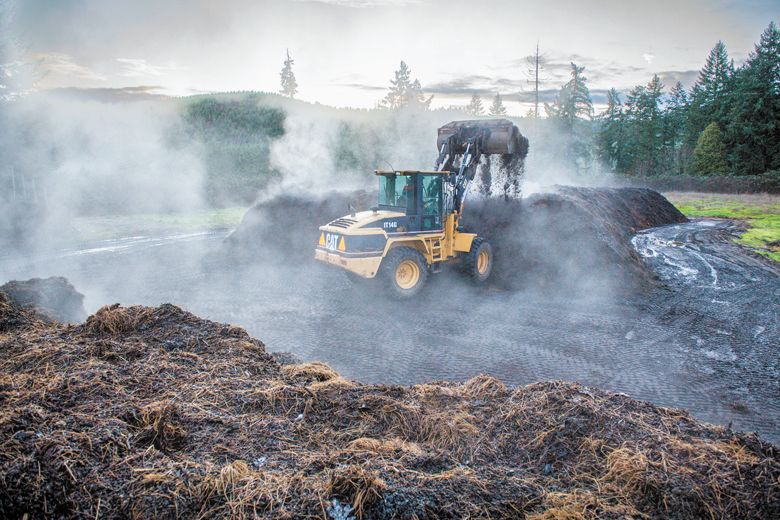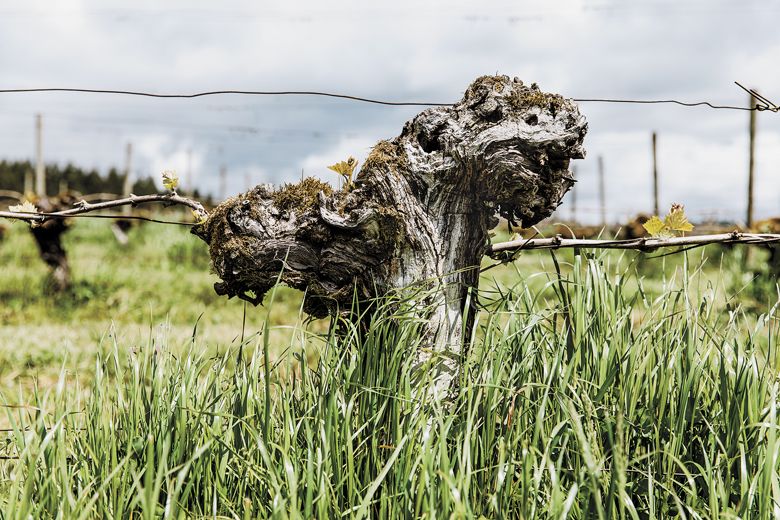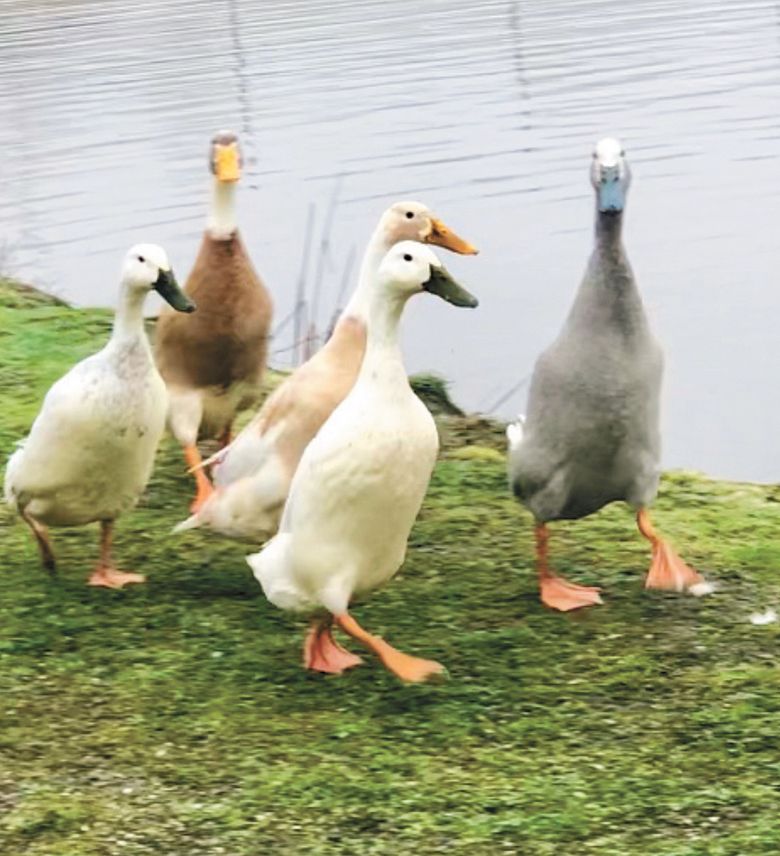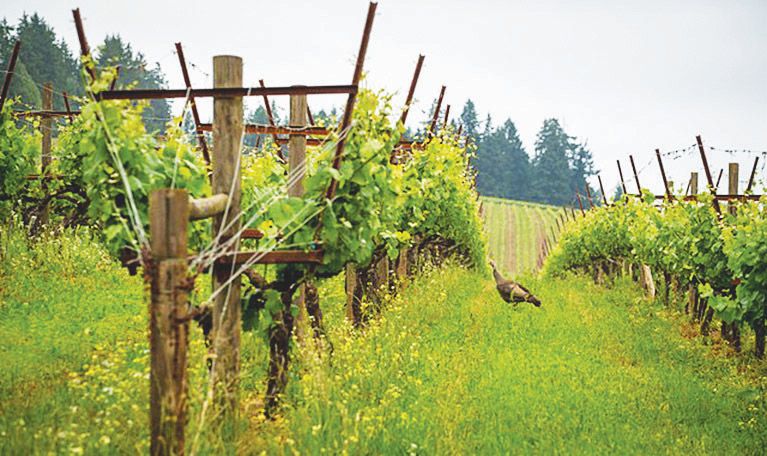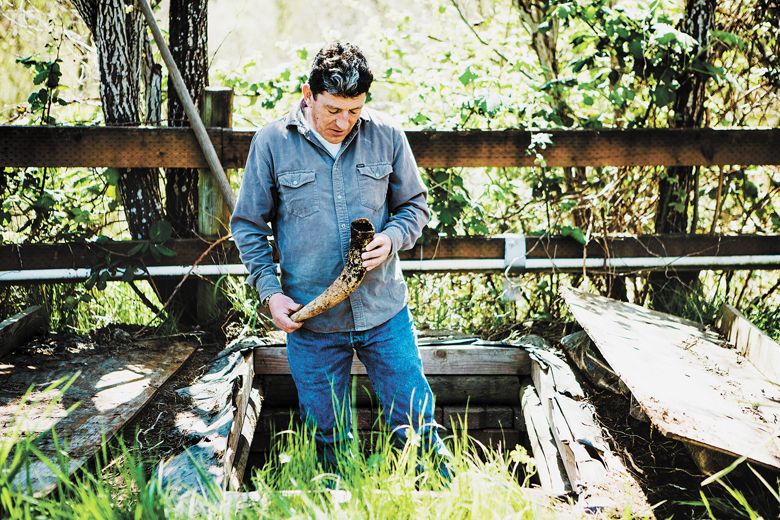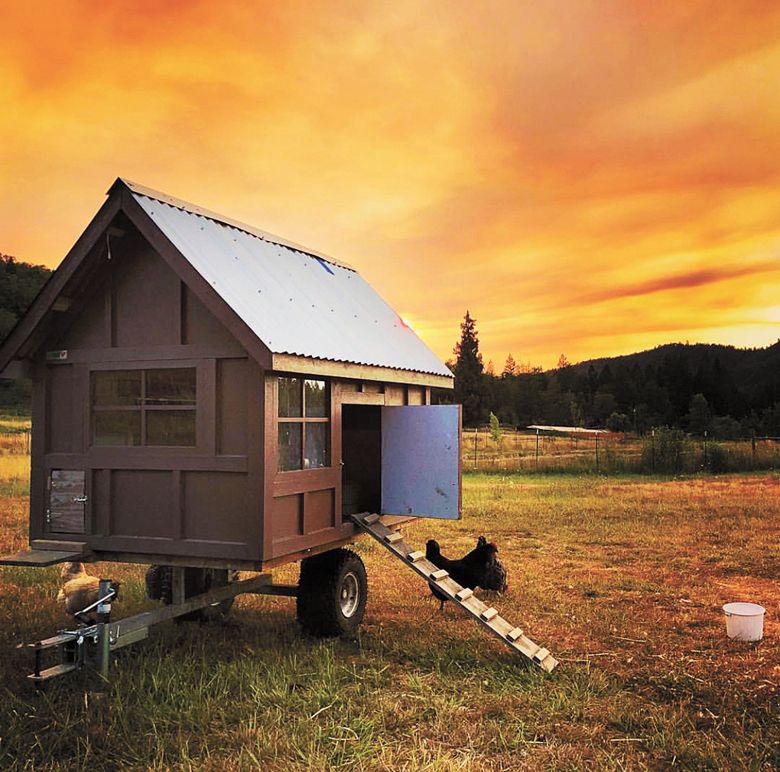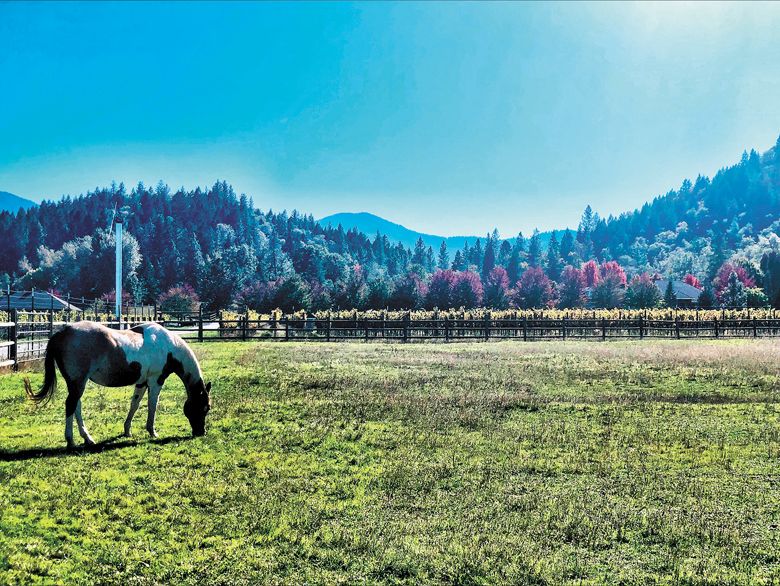 The vineyard abides.
From vines dormant in the bleak winter landscape to bud break, from pruning to harvest, it endures the vicissitudes of late frost, heatwaves, surprise hailstorms and more. Every grower feels acutely attuned to the seasons, and they're seeing changes. Craig Camp, winegrower at Troon Vineyard, flatly states, "anybody that's in agriculture knows that climate change is a fact and we have to do something about it. Agriculture itself is one of the greatest opportunities for reclaiming carbon from the atmosphere in the environment."
With over 30,000 Oregon acres and roughly 18 million acres planted in grapevines around the world, vineyard farming practices can have a huge impact on the earth's ecology. We're all daily consumers of agricultural products and can consider sustainability when choosing which products to buy and businesses to support.
I recently spoke with four people prioritizing sustainability in the Oregon wine industry, representing USDA Certified Organic, Demeter Biodynamic
Certified, Certified Naturally Grown and Regenerative Organic Certified.
USDA Organic Certification
Let's start with certified organic. It represents the first widespread effort to codify sustainability, and forms the foundation for the other three programs. The Oregon organic standard, established in 1982 and a national standard, began in 2002. By 2023, organic certification has become mainstream. No longer the domain of crunchy co-ops and farmers' markets, it's a global, multi-billion-dollar industry.
Organic farming represented a quiet revolution, rejecting industrial farming's massive reliance on pesticides. The organic standard for crops proves very simple: no use of synthetic pesticides and no GMOs (genetically modified organisms). Wine labels may state they contain organically grown grapes, or the wine itself may be USDA Organic certified, in which case it's made with organic grapes and contains no added sulfites.
Cooper Mountain Vineyards, located in the Northern Willamette Valley, earned organic certification as a mandatory stepping stone for biodynamic certification. "We started this adventure on our 60-acre estate over 30 years ago," says operations director and co-owner Barbara Gross. She observes how a single winery can reflect a range of motivations for achieving sustainable certification. "My father is motivated by health: the health of his employees and the health of consumers." As a physician, Bob Gross was keenly aware of the explosion of antibiotic-resistant organisms, in medicine and agriculture, and the resulting acceleration of both pesticide and antibiotic use. "I'm motivated by the environmental ramifications associated with conventional farming," says Barbara Gross, "and then Gilles (de Domingo, winemaker), of course, is motivated, as all winemakers are, by quality, quality, quality."
She refers to these diverse motivations as "three different pillars" reflecting a personal journey, "depending on what you want to achieve and why."
Gross shares that they are well into the process of converting two recent vineyard acquisitions, totaling 65 acres, over to organic and biodynamic as well. Once they receive the final certifications, all 200 acres of Cooper Mountain's grapevines will be biodynamically-certified.
Demeter Biodynamic Certified
The principles of biodynamic farming were developed in the 1920s by Austrian scientist Dr. Rudolf Steiner, also the creator of Waldorf education. Demeter, named after the Greek goddess of agriculture, is the certifying body, established in 1928.
Biodynamic farming dictates that the farm should be a self-sustaining ecosystem with minimal dependence on outside materials, relying instead on self-produced materials. "It is the biodiversity of the farm, organized so that the waste of one part of the farm becomes the energy for another. This results in an increase in the farm's capacity for self-renewal and, ultimately, makes the farm sustainable," according to the Demeter USA website.
There's a decidedly mystical aspect to biodynamic farming. Farmers concoct amendments from compost and medicinal plants, dilute them to homeopathic proportions and apply them to their fields according to the celestial dictates of moon and stars. As mentioned, the certification overlaps organic certification but ups the ante on sustainability. The system values biodiversity and the inherent rhythms of nature.
Ray Nuclo, director of viticulture at King Estate, the largest biodynamic winery and vineyard in North America, says biodynamic farming reflects the philosophy of stewardship embraced by the owners.
"We had been organic for quite a while prior to switching over to biodynamic, and we just found that a lot of what we were doing fell within the realm of biodynamic without actually being certified," says Nuclo. "One of the big tenets of biodynamic is reducing the amount of inputs you're bringing on to the farm, so you're producing what you need on site. We make 800 to 900 tons of compost every year from a combination of the winery waste, hay from the property and some local manure. We grow our own cover crop seed, which is then planted between the rows, with the goal of altering nitrogen levels in the vineyard soil."
Biodynamic farming reduces or even eliminates factors such as the carbon required to transport anything from offsite; the extractive impact of organic fertilizers; and the significant processing and transportation costs of conventional fertilizers.
He observes that making the 1,033-acre property as self-sustaining as possible "can have a wide range of environmental and ecological benefits."
Certified Naturally Grown
Certified Naturally Grown, also known as CNG, is a peer-reviewed verification for farmers and beekeepers. Its standards are based on USDA organic but "tailored for direct-market farmers producing food for their local communities," according to the CNG website. With an emphasis on transparency, direct relationships, grassroots networking and advocacy, the program was developed for small-scale producers. Also, on the website, "The Participatory Guarantee System model promotes farmer-to-farmer knowledge-sharing about best practices and fosters local networks that strengthen the farming community. This model minimizes paperwork and keeps certification dues affordable."
Noah Lowry, co-owner of 18-acre Apricity Vineyard in Grants Pass, was drawn to CNG because "not only do they value and prioritize the same standards we do, they connect farmers with similar values. It's not just paperwork documenting no toxic chemicals were added to your vines. I see it more as an opportunity to work together with my community, to care for our land and resources. Inspections are an example of this— farmer to farmer— walking, talking and experiencing together. Farming has always been community-based… People working together benefit from a collective knowledge and expertise. CNG is a smaller, lesser known verification, but with high standards. Our community of like-minded farmers demand them. We don't put the CNG logo on our label merely to help sell wine. At Apricity, we are proud of our mission; it's our way of promoting small-scale farming certification."
Regenerative Organic Certified
Regenerative Organic Certified, or ROC, uses the USDA Certified Organic standard as its baseline, then adds elements guaranteeing farming practices are biologically regenerative as well as socially and economically sustainable. ROC includes a constellation of holistic practices in service to three principal pillars.
First, farmers restore soil health with practices such as low or no-till to minimize soil disruption; zero use of synthetic fertilizers or chemical pesticides; and sequestering carbon to lessen climate change. The second pillar outlines humane practices for both raising and slaughtering animals. The third advocates for workers, ensuring them a living wage, the right to collective bargaining and safe working conditions, free from harassment and discrimination.
Camp says both the vineyard and winery had organic and Demeter biodynamic certifications, reflecting their goal to "address health problems we had in the vineyard and to bring a more natural system into existence on our 100-acre Applegate Valley farm." However, "our primary goal is to influence others to farm this way, too. Hopefully, Troon can be an example for them. The Regenerative Organic program really opens the door for a way to communicate. It's not just about not doing bad things, it's about making things better. We actually have to show we're improving our soils, so extensive soil testing is required on a regular basis. Not only that, but we must show that we're also increasing carbon sequestration and improving organic matter."
Of particular importance is the strategy of no-till agriculture, "which is a major tenet of regenerative organic and not really part of the other disciplines. Every time soil is tilled, roughly one percent of the organic matter is lost and the natural mycorrhizal system is totally disrupted. Plus, you're releasing carbon into the air. Once no-till is established, it actually retains more water. The benefits? Less irrigation is needed, you're not constantly releasing carbon back into the environment but rather actually trapping more carbon as the plants then regenerate through the system."
Camp appreciates that while "humans are kind of the overlooked part of a biodynamic program," ROC ensures that workers are treated with respect. "Troon is also the first winery and farm to receive the Equitable Food Initiative's ERGO Certification, a program that ensures fair and safe working conditions for all employees."
A variety of additional certifications, including LIVE, Salmon-Safe and Sustainability in Practice, commonly known as SIP, enable vineyards and wineries to codify their commitment to human and planetary health. Knowledgeable wine-lovers can support environmental recovery by choosing wines from growers dedicated to sustainable agricultural practices.