Turning the Tables XI
Interviewing the interviewers: Michele Francisco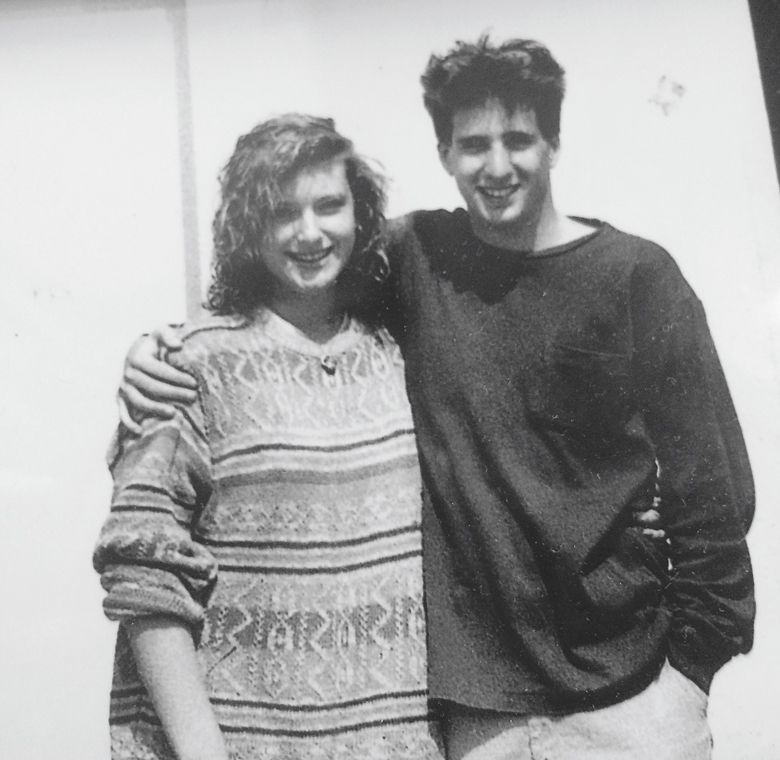 ABOUT THIS COLUMN: This Q&A was conducted by Carl Giavanti and modeled on the Wine Industry Network Advisor series, flips the script on wine writers by asking them about their own profession.
Michele Francisco spent her childhood reading and writing, eventually graduating from UCLA with an English degree. She attended graphic design school and began a career in design and marketing. After moving to Oregon in 2010, Michele studied wine at Chemeketa Community College and began Winerabble, a Northwest-focused wine blog. She has been a cheerleader for Oregon wine since her arrival.
Professional Background
You took on a big challenge recently – Oregon Wine Press Editor – what motivated you?
MF: The funny thing is I wasn't looking for this job… one day last April the posting appeared in my "Oregon wine" google alert. I emailed the previous editor, Hilary Berg, and asked what was happening. We had a long phone conversation about her departure and what the job entailed. Frankly, I was sold on the position about two minutes into our call! After an interview with the publisher, I was offered the role of editor.
I feel passionate about Oregon wine and have spent the last dozen years writing about it. My past roles and formal education prepared me for this job and I'm gaining more confidence with each issue. Shortly into my tenure, esteemed climatologist, Dr. Greg Jones, offered to write a column titled "Weather, Climate and Wine." Now, after being approached by both a viticulturist and a geologist, I plan more columns written by experts. I believe their knowledge is invaluable– and will further educate our Oregon Wine Press readers.
Today, after almost a full year, I find the position incredibly rewarding. It is such an honor to serve Oregon's wine industry and our loyal readers. I truly enjoy spreading the word about our industry and highlighting important topics and successes.
To my knowledge, no other publication exists with comprehensive coverage of a specific state's wine industry. I hope our stories entertain, initiate conversations and influence our readers' decisions to effect positive change.
What are your primary story interests?
MF: At the start of the year, I laid out my goals in my welcome letter, published in the January 2023 Almanac. First, I want to publish informative, compelling stories which our readers deserve and expect. Beyond that, I aim to achieve two additional objectives: showcase wineries around the state and include more people and projects honoring diversity, innovation and sustainability. Last, can the story offer several perspectives? With over 1000 wineries– and countless other wine-related businesses/organizations– I strive to include more personalities in the conversation. Each freelancer writer's pitch is considered with these intentions in mind.
Personal Background
What would people be surprised to know about you?
MF: I have never suffered from a hangover. A wine editor and writer really can't ask for a better superpower.
What's the story - how did you decide to live and write in Oregon?
MF: I moved to Oregon for love. I met my partner, Matt, while working at the historic Arlington Theatre in Santa Barbara. It was my first "real" job. We fell in love. After he moved to Eugene to attend the University of Oregon, we eventually lost touch. Years later, in 2009, I discovered his profile on Facebook. Shortly after reconnecting, he invited me to Portland, suggesting we go wine tasting during my visit. I had absolutely no idea Oregon had wine-producing regions… and drove north the following weekend. I'm happy to share we fell in love again while sipping a glass of wine, overlooking the vines at Tualatin Estate.
Shortly after moving here in 2010, several winemakers recognized my passion and encouraged me to enroll in Chemeketa's wine program. I followed their advice and launched my blog Winerabble while attending school. I have been writing about wine ever since.
What's the best story you have written?
MF: My recent favorite is the October Oregon Wine Press cover story, Trial By Fire. I was individually approached by a few winemakers asking me to share their experiences during the 2020 harvest and the wildfire smoke. At first, I resisted. However, I began to understand the importance of crafting a factual account of that harvest, rather than sitting back and allowing someone who hadn't lived through the challenge to write it on our behalf.
While a tremendous problem, smoke has become an area of study only recently. That year, after a stellar growing season, wildfire smoke blanketed vineyards across the state, generating more questions than answers. Harvest is stressful enough without the unknowns that accompanied the smoke. I wanted to share the stories, photos and difficult decisions made by several wineries that represent the varied choices made by many throughout the state. I am deeply honored our industry feels sufficient confidence in me to write their stories.
Writing Process
Can you describe your approach to wine writing?
MF: I'm a very curious person and relish the fact that no one can know everything about wine. I enjoy learning and feel a duty to share my newfound knowledge. Wine is filled with interesting, innovative people, beautiful regions and delicious pairings. Begin to scratch the surface and you uncover many more fascinating aspects: history, chemistry, botany, geology, climatology, geography, culture and more. I write about topics I find interesting. The same prerequisite for article submissions: I look for intriguing stories focused on subjects I haven't seen published elsewhere.
Do you work on an editorial schedule and/or develop story ideas as they arise?
MF: Being editor of the Oregon Wine Press requires organization and planning for content in future issues. It's fortunate I'm a planner at heart. I'm lucky to have complete autonomy and strive to publish unique stories throughout the year. My content spreadsheet is organized by tabs for each issue. Once a freelancer writer and I decide on the focus, I assign a deadline and category: newsworthy, commentary, foodstuff, portraits or cover. I constantly look forward, planning content for future months. At any time, I'm likely working on three issues simultaneously.
Interesting ideas, I add to a separate tab. I must confess, the rows in this tab expand faster than can realistically be written. Though, in my book, too many ideas outweigh the opposite.
Working Relationships
What are your recommendations to wineries when interacting with journalists?
MF: Frequently, writers work on deadlines and need information quickly. Timely replies to media requests ensure you won't miss out on publicity opportunities. Doing so nurtures those relationships. You never know when you and your winery may become media darlings– a valuable resource they turn to again and again.
Leisure Time
If you take days off, how do you spend them?
MF: My partner and I gain immense pleasure in drinking wine and traveling– our perfect day includes either or both. Since the pandemic, we've prioritized travel and wine. In fact, over the past couple years, we've visited Croatia, Costa Rica and Mexico (twice), along with Montana and several trips within Oregon and California. Regardless of our destination, wine remains an important part of our daily lives. I recently returned from Santa Barbara, where I visited family and attended the three-day World of Pinot Noir event. Read my article about the wine affair in an upcoming issue.
What is your most memorable wine or wine tasting experience?
MF: I consider every wine tasting experience significant. All my conversations about wine are filed away in my memory, contributing to my knowledge– and occasionally incorporated into articles.
What's your favorite wine region in the world?
MF: Our state! Oregon wines are on par with those produced in the most renowned regions in the world. While my go-to wines are from Oregon, popular thinking suggests what grows together goes together. To test that theory, my partner and I sample local wine and food while traveling the world. After tasting throughout California, Washington, Canada's Okanagan Valley, Baja California, along with parts of New York, we extended our sampling beyond North America: Tuscany, Northern Italy and Southern Croatia. Where next? Perhaps France, Spain, Germany, the Canary Islands or Greece. Maybe South America. Keep reading the Oregon Wine Press to follow my future adventures.