Under Lock & Key
Find the ideal wine storage for your collection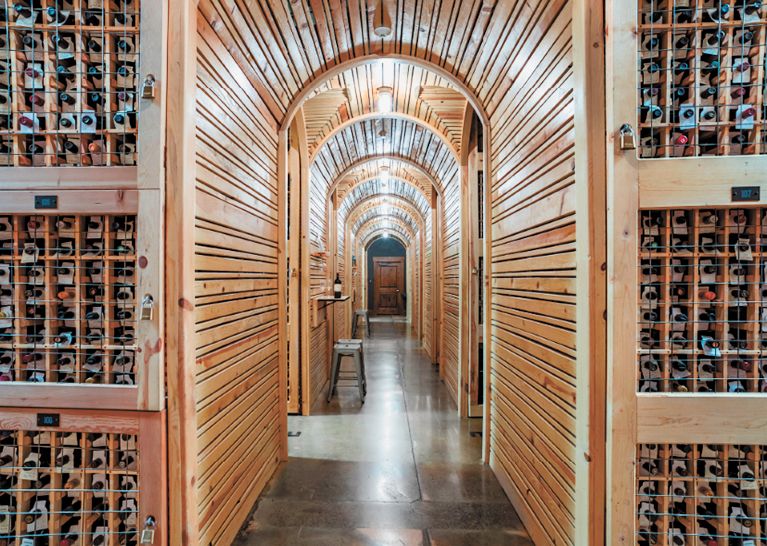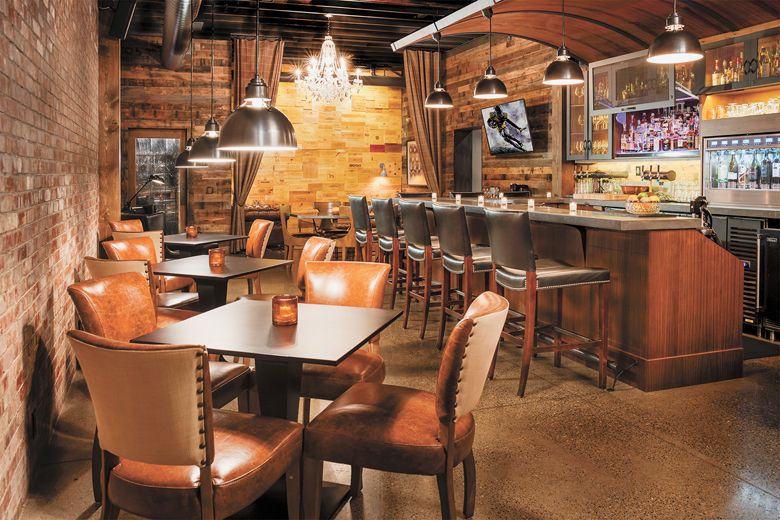 As people return to offices, receiving wine shipments at home has proven more challenging. When no one is home to sign for the package, wine stays on the delivery truck, which will try again another day. We all know temperature changes and vibrations can negatively affect precious bottles. If you're in this predicament, consider a wine storage facility. Send your club shipments and the staff can unpack and add wine to your temperature-controlled locker. But the perks don't stop there. Most offer intimate gathering spaces where you and your guests can pop open your bottles. Think Riedel stemware, leather couches, wifi, sound systems and big screen TVs.
Cellar 55
With custom shelving, pick-up and delivery collection services within 30 miles, Cellar 55 represents the perfect solution for anyone in the Vancouver area. Beyond storage, they provide complimentary wine cellar relocation services and short-term rentals. An added bonus: the staff sommelier who can offer advice as well as answer any wine questions.
1812 Washington St., Vancouver, WA
(360) 693-2700, cellar55.wine
Willamette Wine Storage
Portland's Willamette Wine Storage rents units of all sizes, no matter how extensive your wine collection. Clients regularly meet to share a glass on "Wine Wednesdays," or any other day of the week. The facility has two tasting spaces, one available by membership-only. Both are stocked with everything necessary to enjoy wine on-site.
1930 N.W. 23rd Place, Portland
(503) 488-5598, wwspdx.com
Oregon Wine Reserve
With a member lounge tasting space, as well as a conference room, Lake Oswego's Oregon Wine Reserve can accommodate small groups of guests for a wine tasting or dinner. Work with their select catering companies to personalize your event. Wifi, a Sonos music system and a large, flat screen TV add to the ambience as you pull bottles from the 55-degree, zero-vibration locker knowing they have been properly stored, ready to be enjoyed.
600 N. State St., Lake Oswego
(503) 342-6269, oregonwinereserve.com
Newberg Wine Lockers
Live a little deeper in the Willamette Valley? The downtown Newberg Wine Lockers has an exclusive member tasting room, equipped with Riedel stemware, a wine reference library, a TV and tasting events. Clients can browse the wine reference library, along with attending their tasting events, held regularly.
500 E. First St., Newberg
(971) 333-8466, vinooregon.com/lockers
Bend Wine Cellar
The Bend Wine Cellar features below-ground storage to maintain cool temperatures for collections of all sizes. While they don't have a tasting lounge, security is top-notch. And you have access to your bottles 24/7. Expect to bump into your favorite wine shop or restaurant owner– many businesses use their services.
1444 N.W. College Way, Suite 8, Bend
(541) 385-9258, bendwinecellar.com
Boundary
For Portland residents, another alternative is Boundary, located near the South Waterfront. Dubbed a social club, members not only have wine storage space but access to a private lounge. During hosted hours, members and their invited guests can enjoy food, beer, craft cocktails and wine in an intimate space. Leave the dishes to someone else by selecting a bottle from your storage and paying a $10 corkage fee. Additional benefits include a concierge along with the opportunity to purchase wines at wholesale prices.
126 S. Mitchell St., Portland
(503) 702-6026, boundary.club