Oil + Water = Earth Day
How the environmental movement began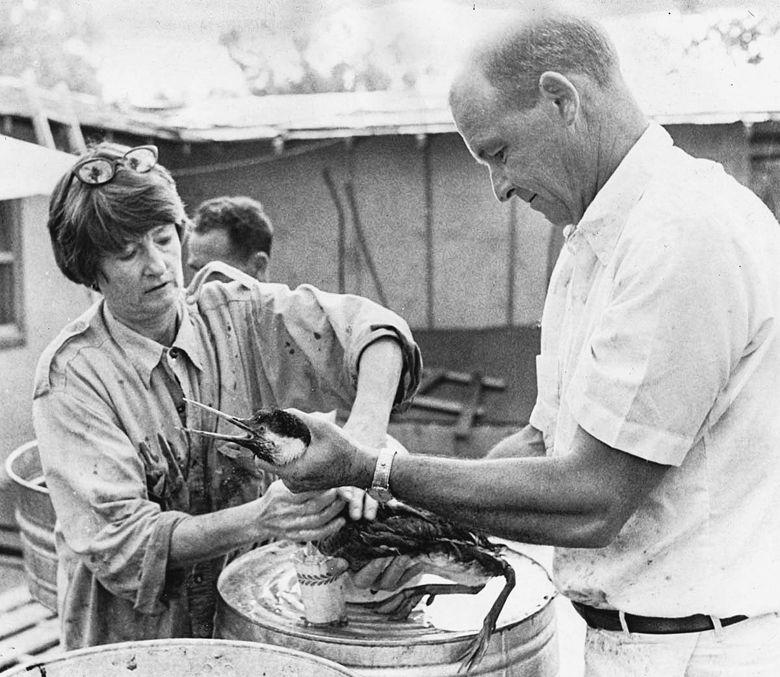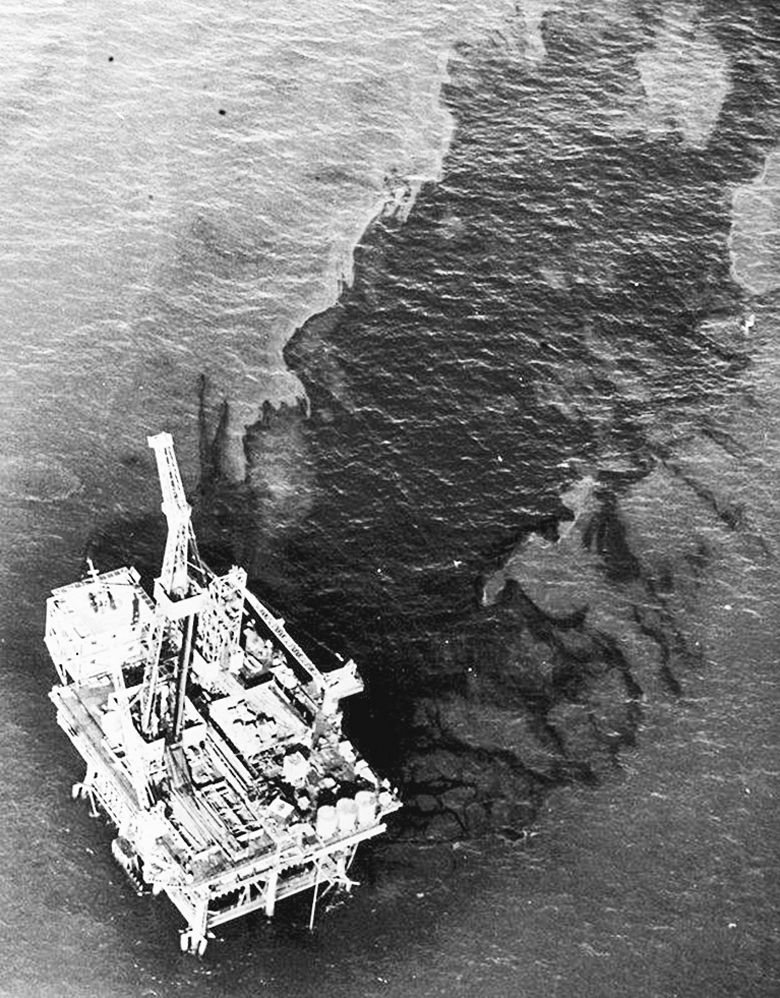 By Michele Francisco, OWP Editor
As I'm sure you know, Earth Day, celebrated April 22, presents additional opportunities to learn, volunteer and donate to nonprofits with a sustainable emphasis. Now, with events around the globe, fewer people know its tragic origins.
Growing up in Santa Barbara, I always considered our holiday festival fun and educational. It wasn't until my teenage years that I realized my city was ground-zero to the catastrophe that started it all.
A short distance from the picturesque beaches, just off the shore, a massive oil reservoir is located mere feet below the ocean floor. On January 28, 1969, Union Oil drilled into that field. As the giant drill bit was removed, disaster struck. A geyser of black crude and oil spewed into the air, drenching the workers. After 13 minutes, in an effort to stop the toxic fountain, the drill bit was plunged back into the gushing hole and rammed shut. However, the great pressure forced open fissures in the surrounding rock below the water surface.
Over the following months, an estimated four million gallons of oil oozed from the ocean floor– the largest accident of its kind at the time. (Today, only two U.S. spills are considered larger.) The devastating Santa Barbara Channel Oil Spill killed countless fish, dolphins, sea lions, seals, seabirds and other sea life. The tragedy and subsequent cleanup efforts received national media attention, prompting visits from President Nixon and many other politicians. During his trip, conservationist Wisconsin Senator Gaylord Nelson was so moved by the damage and suffering that he spearheaded the first national Earth Day, held April 22, 1970. That year, more than 20 million Americans participated. Now, billions observe the occasion.
To learn more about Earth Day happenings around the world, visit www.earthday.org. For events specific throughout our state, go to www.earthdayor.org. This organization works with over 100 Oregon partners, each with a specific area of focus, running the gamut from fish and clean water, to pollinators and fruit trees, and even outdoor school programs.
Michele Francisco spent her childhood reading and writing, eventually graduating from UCLA with an English degree. She attended graphic design school and began a career in design and marketing. After moving to Oregon in 2010, Michele studied wine at Chemeketa Community College and began Winerabble, a Northwest-focused wine blog. She has been a cheerleader for Oregon wine since her arrival.