Heavenly Juice
Starry-skied Celestial Hill Vineyard focuses on Pinot Noir and Chardonnay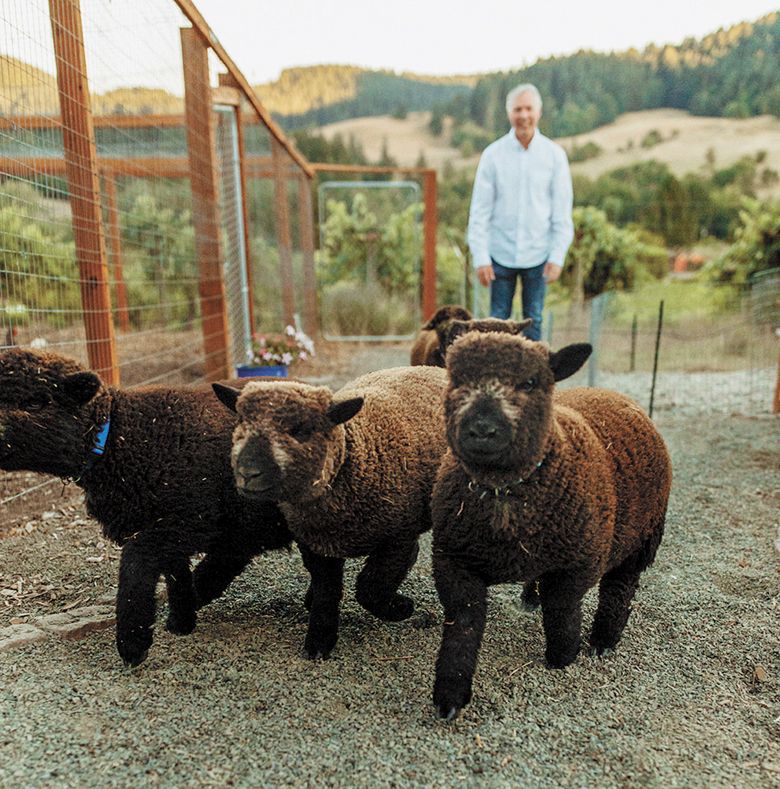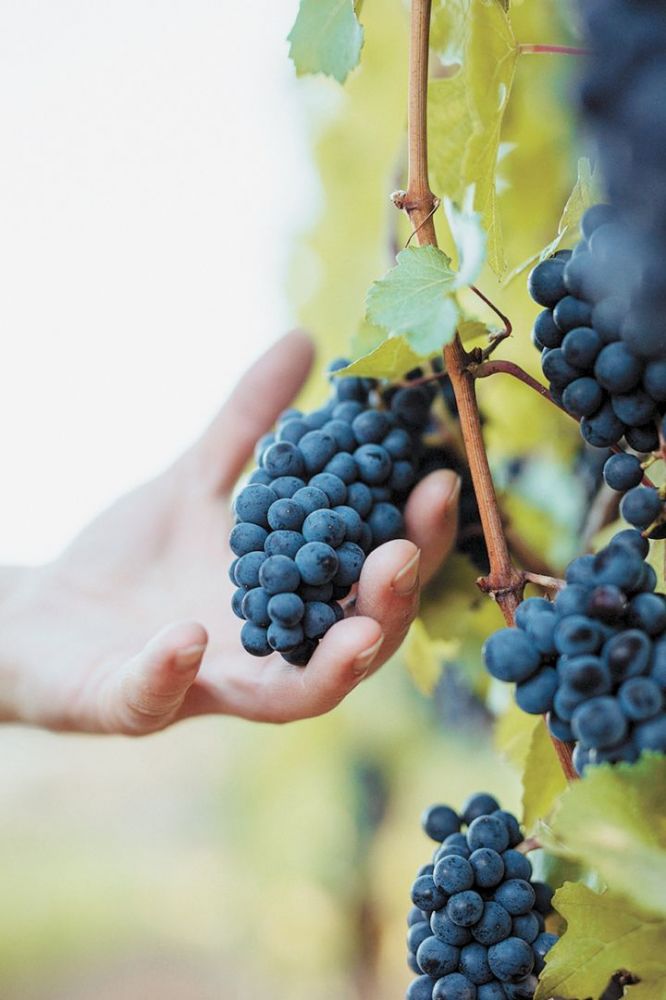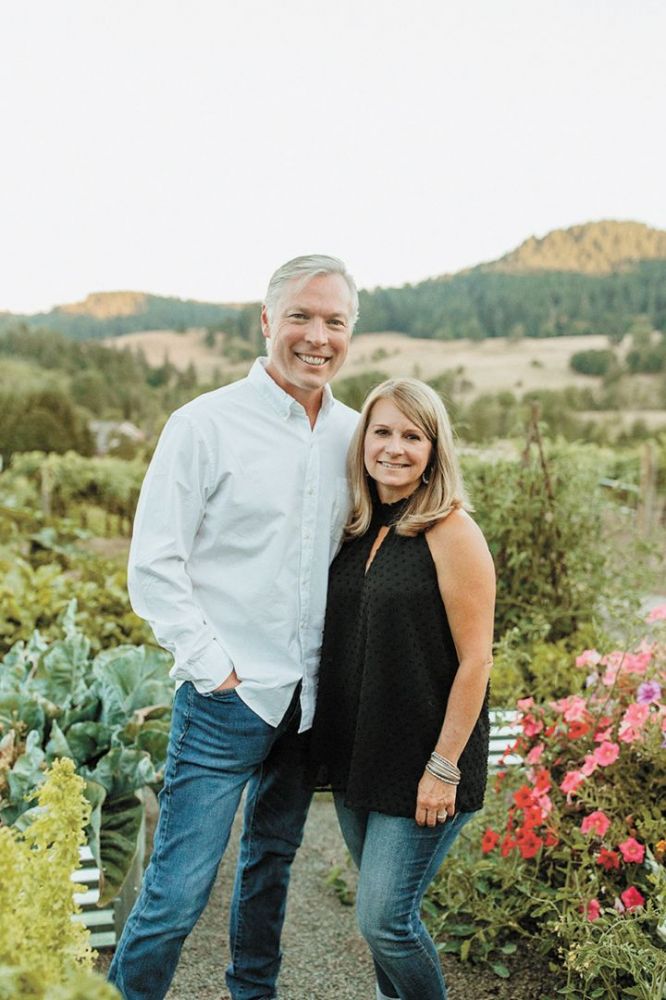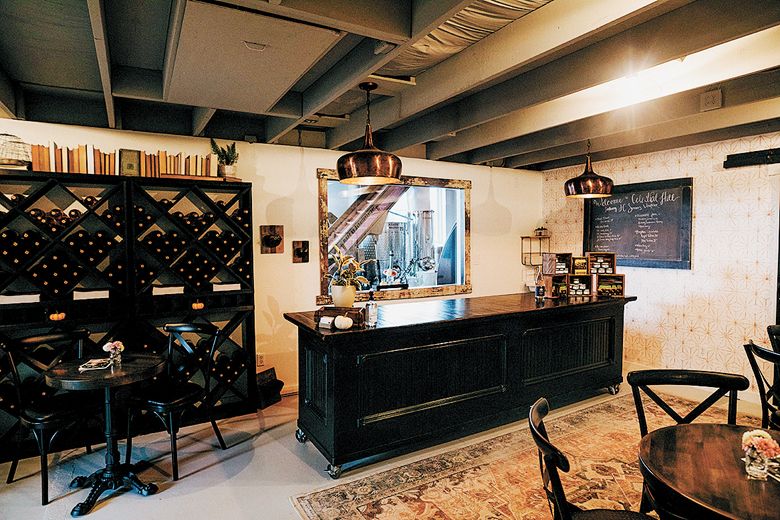 By Neal D. Hulkower
For Chris and Melissa Thomas, owners of Celestial Hill Vineyard, choosing a beverage based on price led to a dramatic change in their careers and lives. Growing up modestly in Buffalo, New York, on the rare occasion Chris' family dined out, they drank tap water and weren't allowed to order anything else.
In 1996, Chris, who worked as a financial analyst for IT company EDS, was transferred to Belgium. The couple and infant son would frequent a nearby bistro. Money was tight so Chris would request tap water "and I kept getting a bottle of Evian or bottled water, which was more expensive than a carafe of table wine. After the third or fourth time attempting to get tap water, I wised up and began drinking wine," he recalled.
They returned to the U.S. before heading back to Belgium in 2002 with "a little bit more money so we [could] now afford to travel across Europe," Chris remembered. The couple's exposure to wine led to an increasing appreciation. They frequently visited France. "We fell in love with Burgundy (as opposed to Napa and Bordeaux) because I grew up a blue-collar Buffalo dude– not at all fancy. I loved the farm-centric approach to winemaking in Burgundy. It wasn't about fancy tasting rooms or chateaus but instead small boutique vineyards and farms. We met very authentic people, where wine was made in the vineyard. That experience ignited our passion and we really started studying."
Though they considered buying a second home in Burgundy, Chris, a certified public accountant at the time, looked at the real estate situation. After considering exchange rates, the Thomases chose a different path. "Loving Pinot and Chardonnay, we came to the Willamette Valley in 2014. The 2012 vintage was recently released and [we fell] in love with the wines. We said, 'Oh my gosh, the heck with Burgundy'… because we've got the great cru– stunning Pinot and Chardonnay. Absolutely beautiful, topography and geography, combined with wonderful people." Waiting until their youngest child finished high school in 2020, the Thomases purchased a 52-acre property that included a 1970s-era home. They renovated it, added a tasting room and moved from Plano, Texas, that same year.
And, what a lovely property they chose. Tucked into the foothills of the Oregon Coast Range, Falcon Glen was planted around 2000 with elevations ranging from 375 to 675 feet. The soils are marine sedimentary and volcanic. After admiring the starry night sky, the couple renamed their vineyard Celestial Hill. The 12 acres are divided into four vineyards– all farmed organically– and named for the Thomas' three children; Benjamin, Kendall Grace, Brady, and Glenn, in honor of Glenn Howard, the previous proprietor. The vines are cared for by NewGen Vineyard Services.
Chris explains, "The four different vineyards produce fruit that tastes very different. And that's what we love. Brady, the highest at 675 feet, is all volcanic soil, offering more acidic depth with strawberry and raspberry flavors. Benjamin and Glenn, the lower vineyards, are a little bit warmer, expressing more darker fruit. However, none of them produce big, heavy wines. Lastly, our largest vineyard, Kendall Grace, planted with Pinot Noir and Chardonnay, is the coolest. We use its fruit to make our sparkling and rosé." Chardonnay was also purchased from Fennwood Vineyard in the Yamhill-Carlton AVA and Eola-Amity Hills' Anahata Vineyard.
The property is home to chickens, Babydoll sheep and baby goats. Chris jokes, "We needed 34 animals to replace the three kids." I asked Melissa, who worked as a speech pathologist, if she was teaching them to talk. She said no. I suppose she's too busy. The Thomases plan to add bees, eventually offering their honey to wine club members.
In addition to Chris and Melissa, the team includes winemaker Jay Somers, along with Lita Consoli, the tasting room manager who, like the Thomases, does a bit of everything. Somers, former owner of J. Christopher Wines and current proprietor of J.C. Somers Vintner, recently started as a winemaker at Anne Amie, and will be passing responsibilities to the new winemaking team of Wynne Peterson-Nedry, Alisa Le, and Chris.
The current vintage on offer, 2020, is the first for the label. There is also a 2021 Rosé of Pinot Noir from Kendall Grace Vineyard that replaces the sold out 2020. In mid-January, the team gathered at the winery behind the tasting room in Carlton for blending trials of the 2021 vintage wines. Chris notes, "We do give our wines time and don't rush things… even our '21 Chardonnay, it's still resting in the bottle. Our Pinots spend 18 months in the barrel, then a few months in bottle before we release our 2021 vintage. We may release one [Pinot] this spring … but we'll hold three or four Pinots for the fall."
I first visited Celestial Hill Vineyard in mid-July 2022, a requirement to be included in the Slow Wine Guide USA (available in mid-2023). At that time, I tasted seven wines from the 2020 vintage: the Rosé of Pinot Noir, three Chardonnays and three Pinot Noirs. When I returned six months later for this article, I sampled the same wines, except that the 2021 rosé replaced the 2020. The rosé is intentionally made like a white wine with only the faintest hint of rose gold.
The 2020 Eola-Amity Hills Chardonnay from Anahata Vineyard displayed vivid aromas of pineapple with a rich palate. In contrast, the mouthwatering 2020 Yamhill-Carlton Chardonnay from Fennwood Vineyard seems to have more delicate and nuanced salinity. The delicious Meursault-like 2020 Barrel Select Chardonnay, also from Fennwood, retained its rich nose but is more delicate and nuanced than my earlier notes indicate.
Three 2020 Pinot Noirs were tasted. That year, wildfire smoke inundated vineyards across the state, including Celestial Hill. The Estate, a blend of vineyards, exhibits floral and red fruit on the nose while the Brady Vineyard is more complex and perfumed. Both show some smoke on the nose and texture, indicating they should be consumed sooner than later. The elegant, dark fruited, spicy Benjamin Vineyard, on the other hand, appears to have escaped any smoke-impact and remains youthful.
As with many in the Willamette Valley, Chris regards 2022 as a miracle vintage. Initially fearing a loss of 90 percent of his crop after an unexpected late spring frost, Chris marveled, "Mother Nature wasn't settling for a bad year. Instead, the grapevines grew with a vengeance, and we ended up doing great." They brought in 2.47 tons per acre, nearly their projected target. It was also the first year of Chardonnay from estate vines that had been grafted over.
Future plans include planting two more acres of Dijon 777 Pinot Noir and building a winery on the property. Production goals are 36 tons of fruit: 30 from the estate and six of Chardonnay from Fennwood and Royer Vineyards, for a combined total of about 2200 cases. When asked if there are plans for other varieties, Chris was emphatic, "Never!" There is also Méthode Champenoise sparkling wine in the works.
You can enjoy your very own piece of Heaven by either visiting their Carlton tasting room or booking a tasting and tour of their McMinnville vineyard.