Rising through the Ranks
State wines received major recognition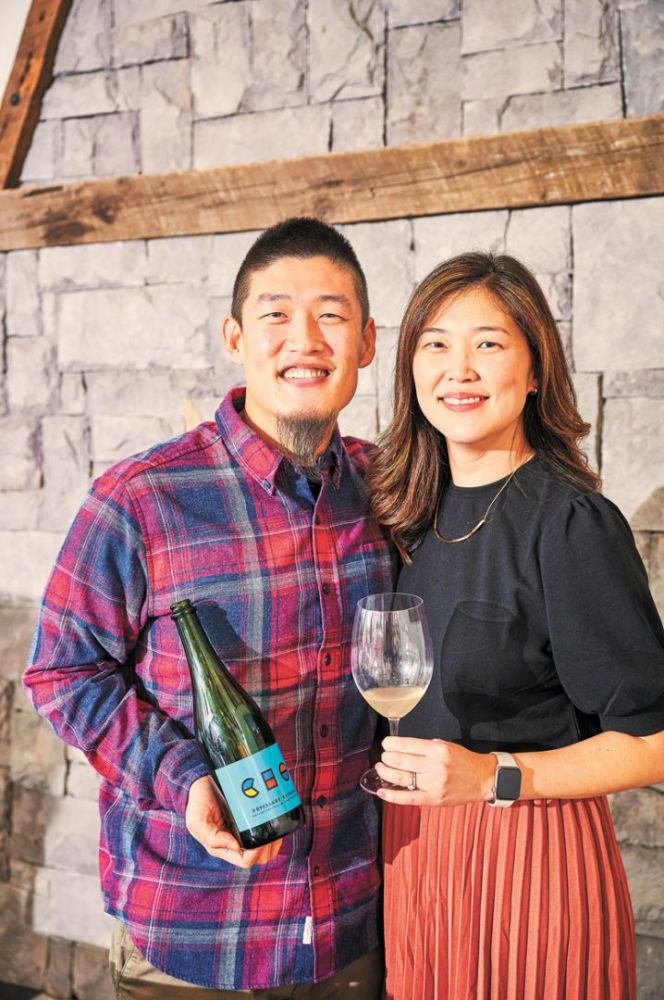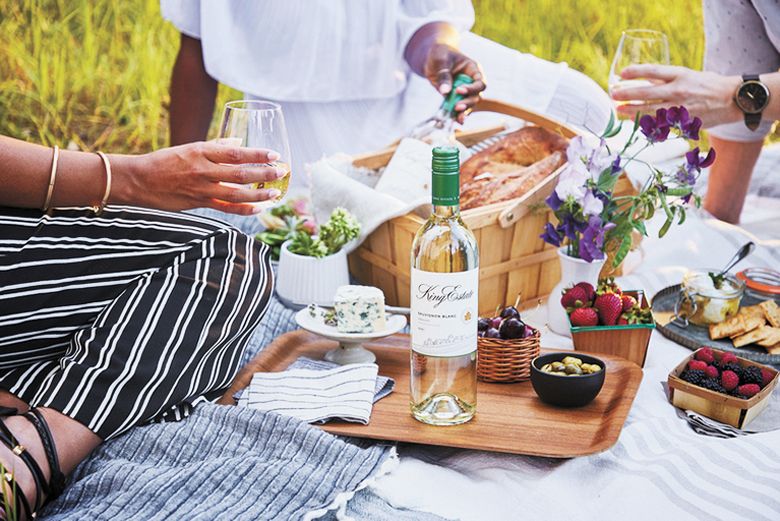 By Sarah Murdoch
While winemakers are harvesting grapes, key wine publications busily weigh in on the best wines tasted over the year. Many publish top 100 aggregated articles of the wines they most enjoyed imbibing, from the tens of thousands of wines tasted.
Two wine publications—Wine Enthusiast andJamesSuckling.com—moved the bar even higher in 2022 by showcasing Oregon wines among others in a very competitive field, both at home in the U.S. and abroad.
Awards from Wine Enthusiast
First, Wine Enthusiast reviewers produce a number of top 100 articles, but Oregon wines showed notable results in two—The Enthusiast 100 and Top Cellar Selections of 2022. Wine Enthusiast blind-tasted, reviewed and scored 21,000 wines to arrive upon their top 100 selections for both articles, including what they refer to as "more diverse offerings of often overlooked varieties— like Nebbiolo, Riesling, Tempranillo, Grüner Veltliner and Vidal Blanc—from often overlooked regions."
One promising is CHO Wines, whose 2017 Laurel Vineyard Brut Rosé Sparkling Blend popped onto critics' radars in The Enthusiast 100 for 2022. While CHO's first estate plantings recently went into the ground, the winery already attracts critical acclaim. This wine is made using grapes sourced from one of Oregon's newest appellations, the Laurelwood District AVA. The new region, nested within the larger Willamette Valley, was spearheaded by the Ponzis, one of the state's most established winemaking families, who teamed up with Dion Vineyard's Kevin Johnson and Beth Klingner in requesting federal approval, granted in June 2020.
The first Korean American winemaking team in Oregon, Dave and Lois Cho nabbed the #83 spot for their Rosé Sparkling Blend, which was awarded 93 points in The Enthusiast 100. Cho selected Laurel Vineyard, he said "for the high-quality grapes grown there by the Albin family. It's in an unparalleled location in the Willamette Valley."
The Chos are committed to organically and sustainably farmed vineyards as they develop 77 acres in the Willamette Valley into a sustainable vineyard and Oregon white oak savanna.
Another Oregon winery, King Estate, was awarded spot #85 on the list for its 2021 Sauvignon Blanc, with a score of 90. The varietal has been trending upward for King Estate, who recently told Capital Press they produced 4,440 cases in 2022, up from 2,500 four years ago. Critic Sean Sullivan described the wine as "a delightful offering. Light aromas of melon, fresh herb, lemon and candied ginger lead to broad-feeling, fleshy flavors. Tart acidity ties it all together. There's a lot of enjoyment to be had."
Oregon wines also starred in Wine Enthusiast's Top Cellar Selections of 2022, showing the age-worthiness of Oregon wines. Six made it into this category last year, one-upping 2021's count. This upward movement shows Oregon wines maturing in quality and consistency; Laurelwood District AVA makes a second appearance here, this time with Ponzi Vineyards.
Oregon wines in Top Cellar Selections of 2022:
4) Horsepower Vineyards 2019 Sur Echalas Vineyard Grenache, Walla Walla Valley, score: 95
58) Alexana Winery and Vineyard 2019 Fennwood Vineyard Pinot Noir, Yamhill-Carlton, score: 93
67) Shea Wine Cellars 2018 Homer Pinot Noir, Willamette Valley, score: 95
86) Nicolas-Jay Estate 2018 Pinot Noir, Willamette Valley, score: 93
92) Ponzi Vineyards 2018 Pinot Noir, Laurelwood District, score: 92
93) Soter Vineyards 2019 Estate Grown Chardonnay, Willamette Valley, score: 92
Awards from JamesSuckling.com
As for JamesSuckling.com, Suckling and his team of tasters rate more than 25,000 wines annually from all key wine regions of the world. In 2022, they reviewed more than 800 wines from Oregon alone. Major fans of Oregon wine, the publication awarded one Oregon winery, Soter Vineyards, with two designations; Soter 2018 Mineral Springs Pinot Noir, Yamhill-Carlton was awarded the #6 spot in Top Wines of the World 2022 with a score of 99. The wine also reached the #3 spot in the US in Top 100 Wines of the USA.
Fifteen out of 100 top U.S. wines are from Oregon:
3) Soter Vineyards 2018 Mineral Springs Pinot Noir, Yamhill-Carlton
9) Domaine Serene 2018 Aspect Pinot Noir, Dundee Hills
12) Hors Categorie Vineyards 2019 Syrah, Walla Walla Valley
16) 00 Wines 2019 Richard Hermann Cuvée Pinot Noir, Eola-Amity Hills, Willa- mette Valley
32) Antica Terra 2019 Botanica Pinot Noir, Willamette Valley
47) Hazelfern Cellars 2019 Prime Cut Pinot Noir, Willamette Valley
49) Bergström Wines 2020 Bergström Vineyard Chardonnay, Dundee Hills
54) Gran Moraine Winery 2018 Dropstone Pinot Noir, Yamhill-Carlton
55) Ponzi Vineyards 2019 Avellana Chardonnay, Chehalem Mountains, Willamette Valley
68) Nicolas-Jay Estate 2019 Momtazi Vineyard Pinot Noir, McMinnville
84) Cristom Vineyards 2019 Old Vine Series Arcus Vineyard Pinot Noir, Dundee Hills, Willamette Valley
85) The Eyrie Vineyards 2019 The Eyrie Pinot Noir, Dundee Hills
92) Le Cadeau Vineyard 2019 Diversité Pinot Noir, Chehalem Mountains
96) Domaine Drouhin 2020 Edition Limitée Chardonnay, Dundee Hills, Willamette Valley
100) Beaux Frères 2019 Chardonnay, Willamette Valley
It's important to note that all 15 Oregon wines are rated 96 and above. Also significant? Last year, only 10 made the Top 100 Wines of the USA, so Oregon wines have achieved a 50 percent increase on this exalted registry.
Hallie Whyte, Soter Vineyards' managing director, shared her thoughts on their ranking. "While we're honored to receive acknowledgement from a reputable, critical reviewer like James Suckling, we're also energized to see Oregon wines recognized in such a big way. Everyone on the list is contributing to the legacy and reputation of the Willamette Valley, and it's a boon to have such an incredible pedigree of producers in one region."
Newcomers to the list include Le Cadeau and Hazelfern Cellars. On the award, Hazelfern winemaker and cofounder Bryan Laing said, "Coming in at #47 from more than 4,500 wines the team at JamesSuckling.com tasted this year, we're extremely honored to be included. We work so hard to make these wines and it's always exciting to hear that others are enjoying them."