Q&A: Christy Canterbury MW
The seventh woman in the U.S. to earn the Master of Wine title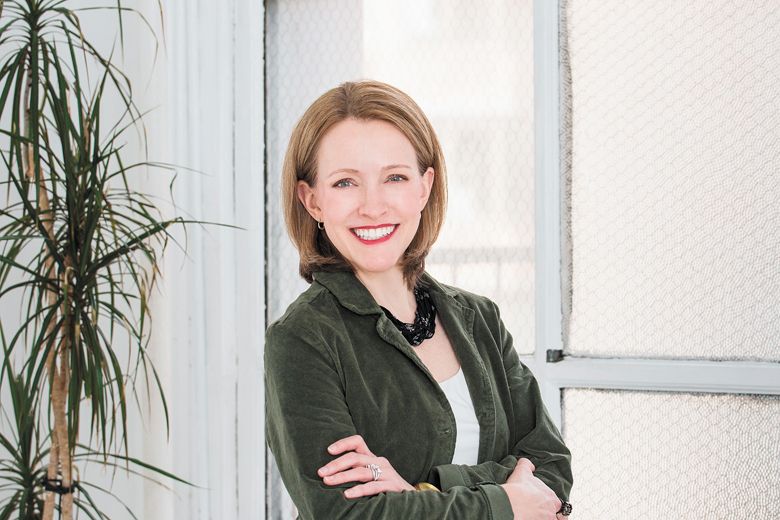 Christy Canterbury MW was short-listed by Roederer Awards for Online Wine Communicator of the Year. Her work has been published by Wine-Searcher, Decanter, Wine Enthusiast, Huff-Post, TimAtkin.com, SevenFifty Daily and others. Canterbury was the Consulting Editor of the GOURMAND AWARD-winning book, Rock and Vine, and the Italian Wine Editor for Sunday Pasta, Garrubbo Guide: The Importance of Eating Italian and the Professional Wine Reference.
She redesigned wine lists for Loch Lomond Golf Club and Gordon Ramsay at The London and was previously the Corporate Beverage Director for Smith & Wollensky Restaurant Group then Culinary Concepts by Jean-Georges Vongerichten. In retail, she directed purchasing for New York-based Italian Wine Merchants and Zachys while also working with their Hong Kong operations.
Christy's corporate client roster includes Microsoft, IBM, Cisco, Rackspace, Fitch Ratings and Mitsubishi UFJ Financial Group. Her appearances include Wine Masters TV, FOX Business and Chief Wine Officer events.
Was it your time in Paris that first piqued your interest in wine?
CC: Wine first blipped onto my radar when I was studying on France's Côte d'Azur in university and traveled Europe for a summer. My first glass was a terrible, thin, dry rosé from a Provence cooperative. It left me wondering why people would torture themselves drinking wine. Luckily, I moved on to better glasses, even if my budget was limited to inexpensive wines - especially those offered by the carafe at restaurants.
My work in finance post-university gave me the opportunity to enjoy a much higher quality level of wine at fine dining restaurants and on business trips. Then, finally, I lived and worked in Paris for a year and half. That was when wine became a lifestyle feature. Wine was a frequent addition to my cart at the grocery store, and I would pop into the local specialty shop for unique weekend wines.
What compelled you to then pursue the Master of Wine title?
CC: When my two-year hiatus from finance ultimately became permanent, I decided that education would be a way to distinguish myself from others in the wine business. I sailed through second-level WSET course before getting the Diploma course finished in two years. (It was a much shorter program at the time.) I never thought I would pursue the MW title, and I distinctly remember flipping through my new Oxford Companion to Wine and seeing a copy of Jancis Robinson's MW certification. "How crazy that must be to pursue?" I wondered. But, as I finished the second year of Diploma, I realized I was on that precipice of knowing enough to be dangerous (annoying might be a better word) but not knowing nearly enough.
I reached out to a few MWs about the pursuit and felt amazed at how accessible and responsive they were about my tentative curiosity in the program. Once I realized that there were several people in New York already studying or planning to study, it seemed more attainable. I wouldn't be completely alone in the pursuit, and found the MW community quite open and encouraging.
Has your experience as a book editor changed your writing?
CC: Contributing to and editing book material has taught me to be succinct. What has changed my writing most is the experience of writing to connect to readers of different ages, sophistication and interest levels in wine for different books, magazines and online publications.
As an extremely qualified and knowledgeable wine program director, share your tips for choosing a bottle from a restaurant wine list.
CC: I'll take for granted that we are looking at a high-quality list, whether large or small, rather than a more generic one with large brand names. Keep in mind that a good list does not mean necessarily that it's stocked solely with expensive bottles!
Starting from this, I would first determine the list's focus. Is it dedicated to local wine? Is it focused on natural wine? Does the wine director or sommelier highlight seasonal favorites? See if any of your wine interests intersect with the focus and your food selections. I tend to look for two things: either an inexpensive wine that looks unusual and interesting for an adventure and learning experience or a hard-to-find wine or producer.
If you seek a sommelier's advice, never feel you must go with her or his choice if it doesn't sound like what you're looking for nor be pushed out of your budget. Also, don't feel pressured to make a choice immediately. You can always say you'll think about the options for a few minutes. Then, if you don't want to tell the sommelier you're going with a different wine, you can always order the wine through your server.
What is the latest wine that changed your perception of the variety, region, producer, etc.?
CC: I've spent the most time in the wine region of Burgundy, including four and a half weeks this year, and up to several months annually since 2006.
During my visit this fall, I did an extensive Aligoté tasting. I've been following the evolution and upward trend of Aligoté over the last decade, but still discovered lots of surprises when I had the opportunity to taste about 100 wines together. It is a very terroir-transparent grape variety and also very flexible with a wide range of winemaking techniques. Plus, it is impressive how many very, very old vineyards of Aligoté there are! Aligoté is no longer just for Kir, which is the way I first experienced it on the Côte d'Azur.
Your thoughts on Oregon wine? Favorites (varietal, brand and/or region)?
CC: I love Oregon wine. If I could drink wines from only one U.S. state, it would be Oregon. I am a proud New Yorker, and my first wine job was working in a wine store that sold exclusively New York wine. But, as Pinot-phile, there is nothing like Willamette Valley Pinot Noir. I also appreciate your Rieslings and the "new generation," if you will, of Chardonnays. And your people! The camaraderie and spirit of the Oregon wine industry is a beautiful thing to experience. In 2014, I wrote a 79-page special report on Oregon wine for Tim Atkin MW's website and I enjoyed every minute of it.