Do You Have What It Takes To Be A Harvest Intern?
Read one woman's experience working in the Willamette Valley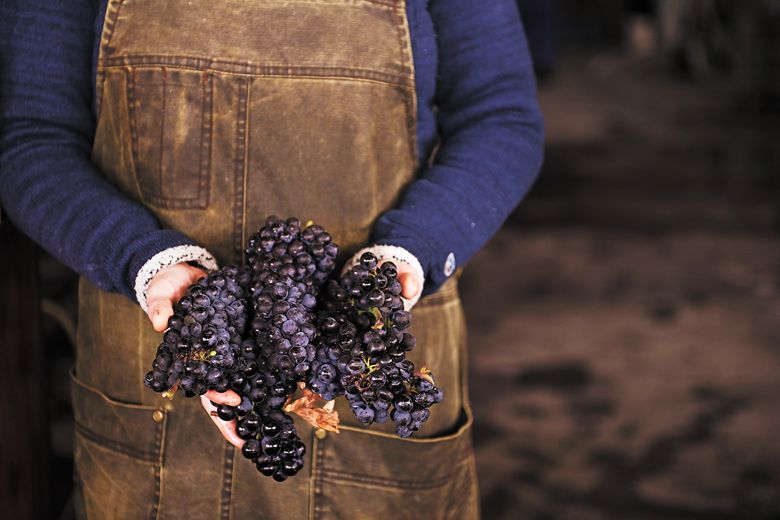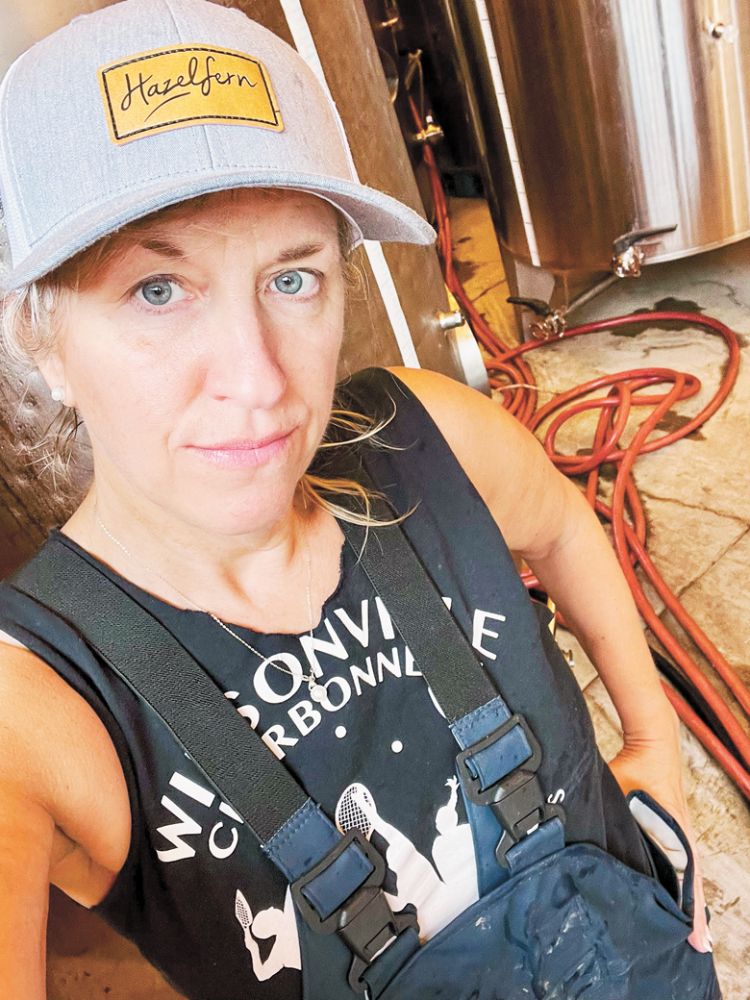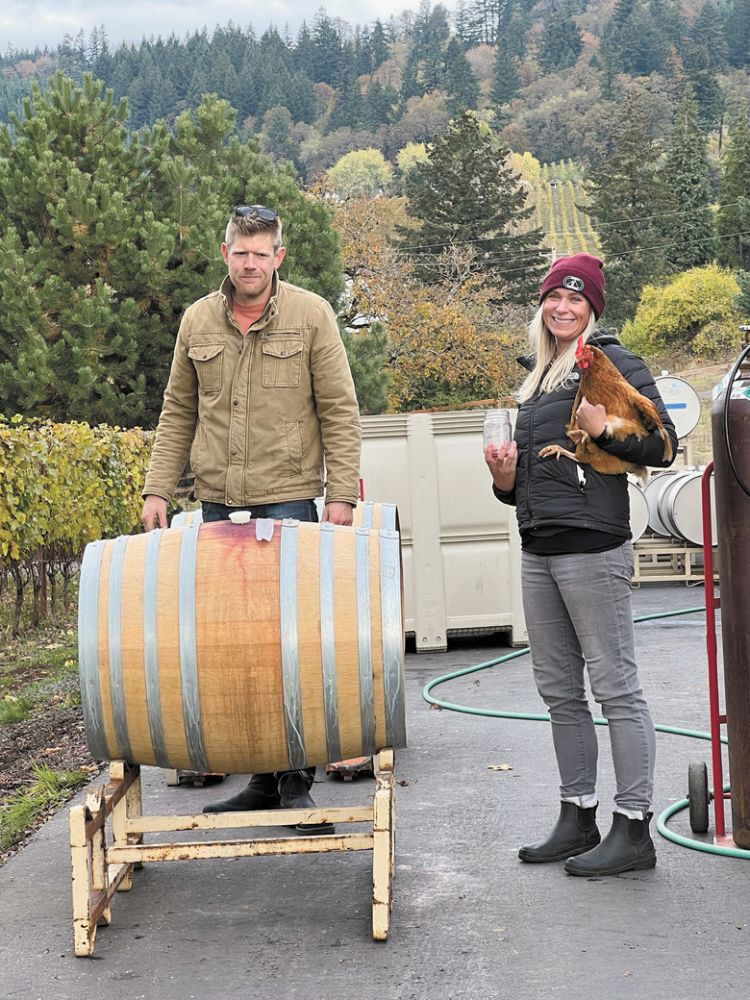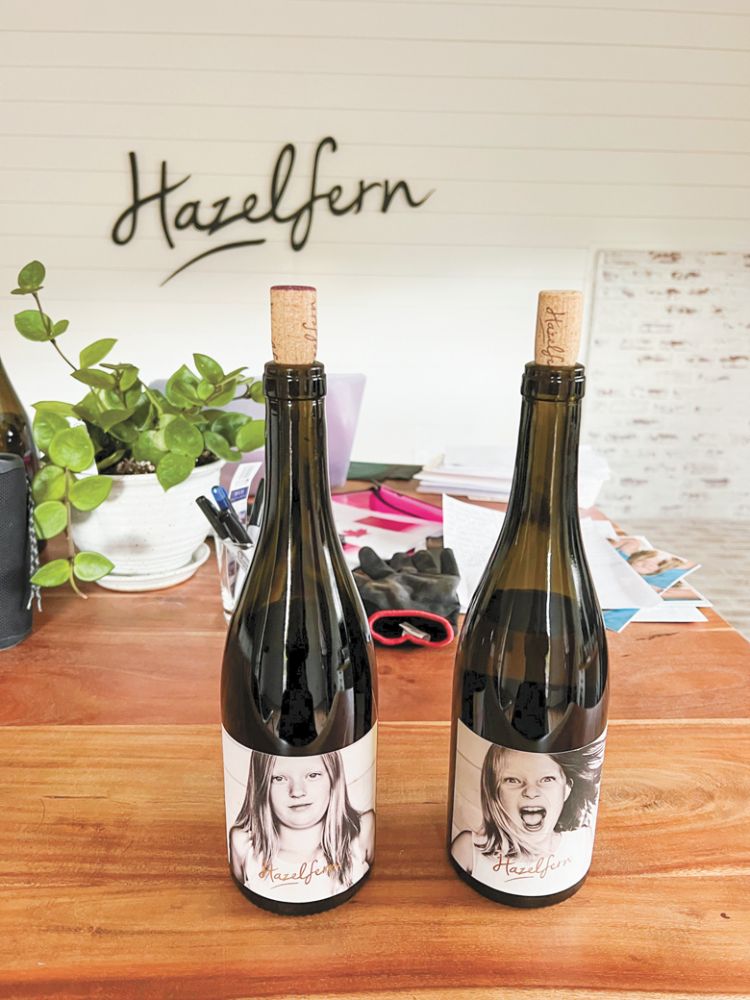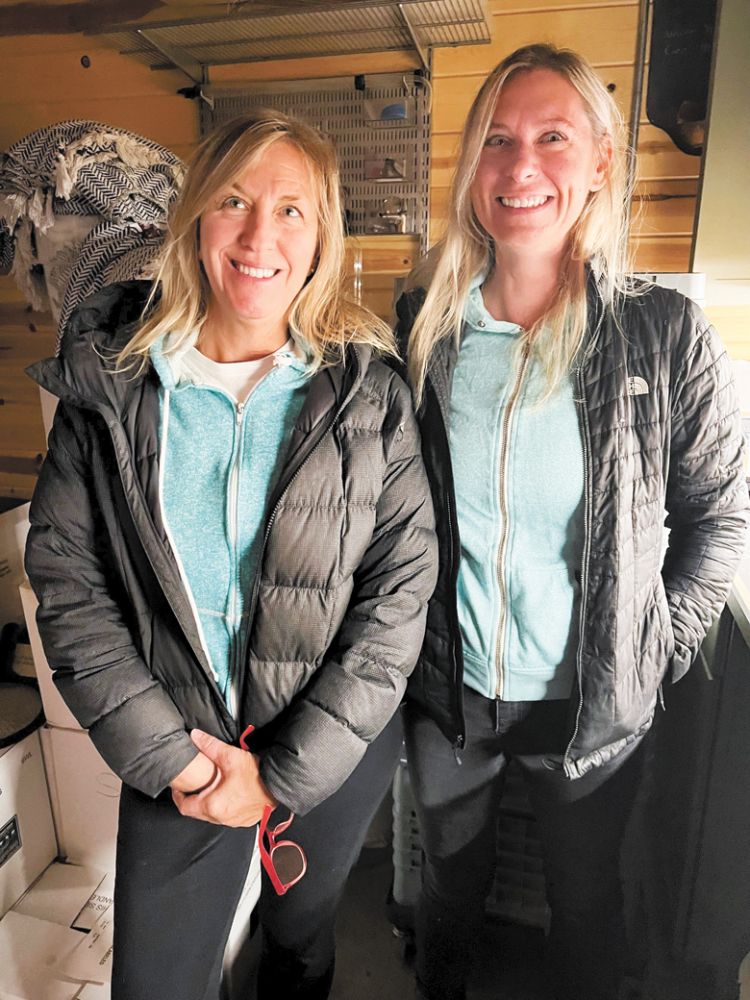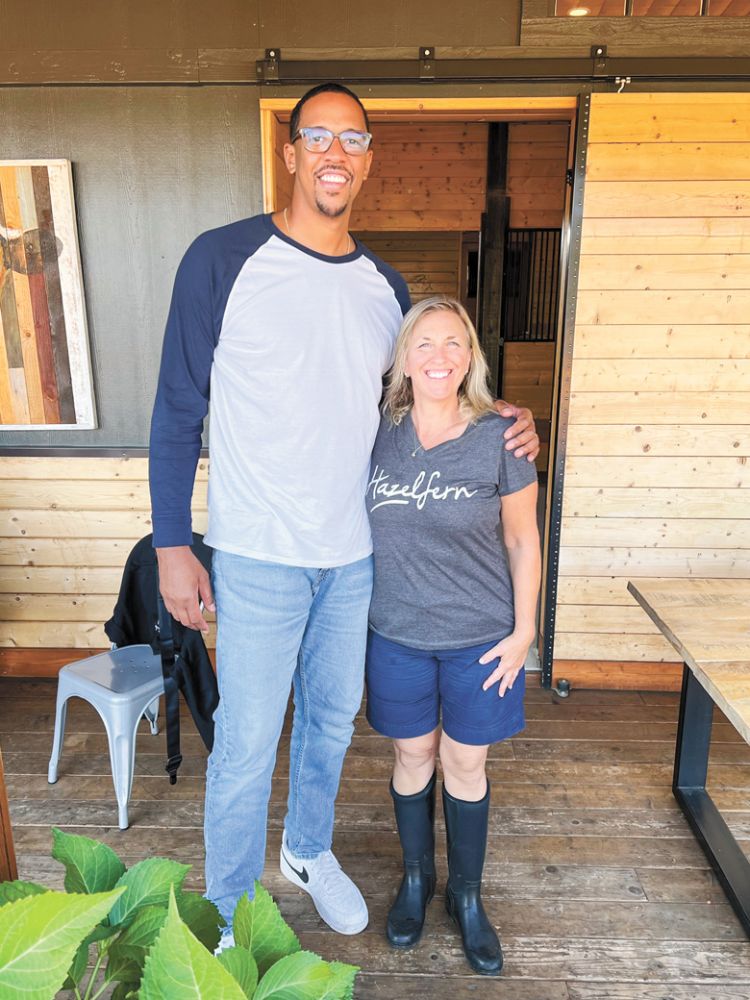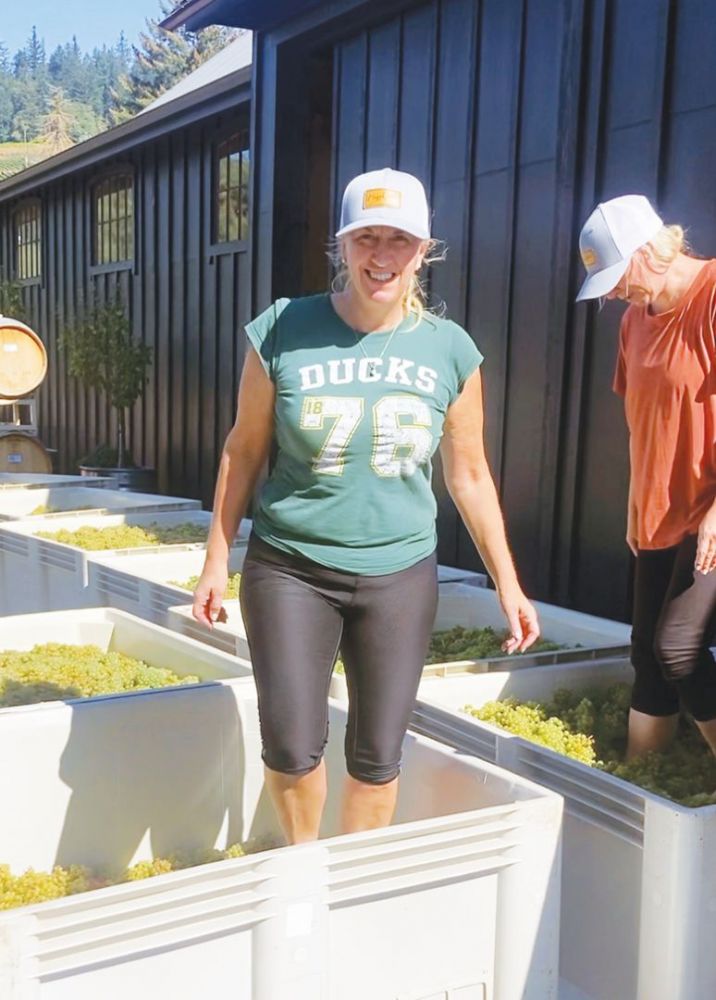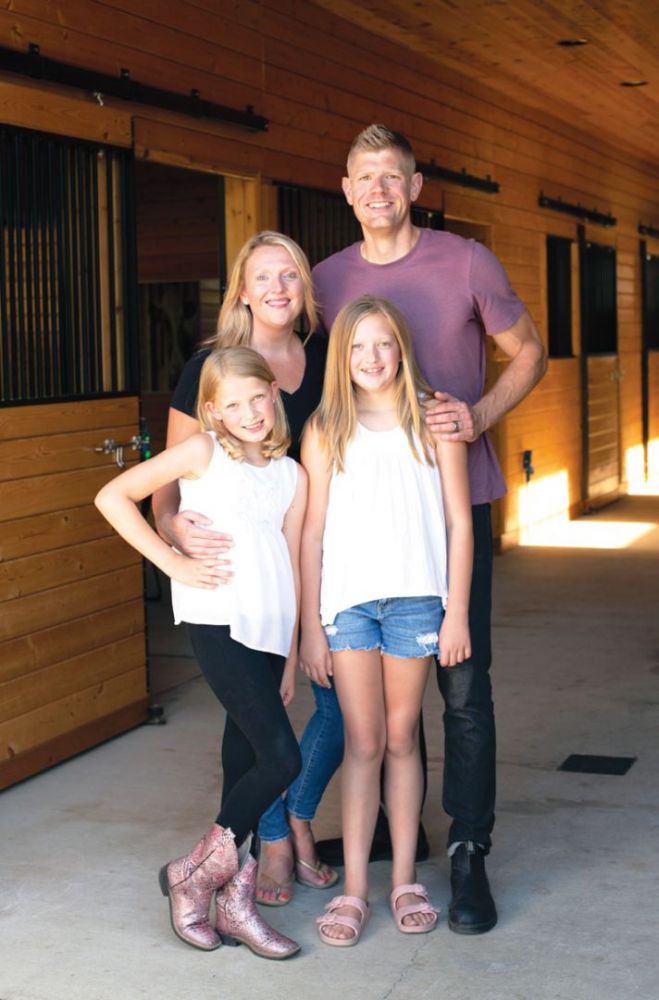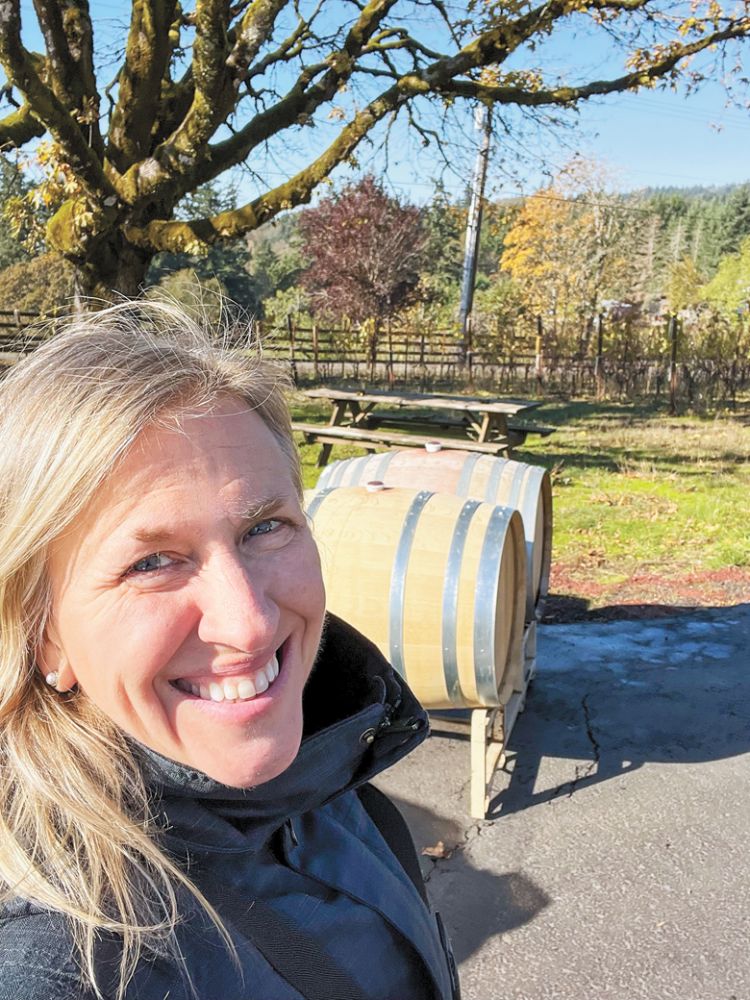 Story by Sarah Murdoch
Four decades ago, I was a bored Portland teenager until agriculture began to awaken my senses. Money was tight in the mid-80s, so I wrangled my friends into picking walnuts on Parrett Mountain, strawberries in Sherwood and filberts in Forest Grove.
About the same time, a mustachioed bachelor named Stephen Cary befriended our family. My Uncle Bob was a sommelier and Stephen was his roommate. A lover of whitewater rafting, the Umpqua's crown jewel Steamboat Inn and co-creator of the 1985 Burgundy Challenge, Stephen taught our family how to flyfish while camping on the banks of the Rogue and Deschutes rivers. He showed us that wine was a family industry that pairs with a beautiful lifestyle. Wine, especially Oregon Pinot Noir, would be discussed, appreciated and, at times, revered.
I found myself stomping grapes in Carlton as a teen. The irony didn't escape me as I again stomped Chardonnay and Gamay grapes as a harvest intern at Hazelfern Cellars in Newberg this past fall. Memories of my childhood flooded back, and I knew these experiences helped lead me six years ago to my job at the Oregon Wine Board.
While there, I got to know hundreds of winemakers, writers and wine critics. But earlier last year, I felt I could give more if I focused my efforts on a few wineries instead of the more than one thousand comprising Oregon's wine industry. After leaving the Oregon Wine Board but before reviving S Murdoch Media Relations, I wanted to learn more about wine production.
Becoming a harvest intern may be just what the doctor ordered.
Do a harvest, they said. It'll be fun, they said. You won't see your family or friends for two months, but you'll love it, they said.
I asked Bree Stock MW her opinion about working harvest. She said go for it- it'll make you a better wine PR person. I then asked Shane Farnor, tasting room manager at Elk Cove, who also told me to go for it. Most importantly, I asked my daughter, who's only known me as a work-from-home mom most of her 15 years. She uttered the magic words, "Yes, do it. I'll be fine and it'll make you happy."
I decided a family-owned winery would be a good fit, and asked Bryan Laing at up-and-coming Hazelfern Cellars if they'd consider me. Hazelfern has developed a signature style grabbing the attention of critics I know, including James Suckling, who awarded their Chardonnay and Pinot Noir with 97-point scores. Bryan and his wife Laura run their family winery and annually produce 4,000 cases of Pinot Noir, Chardonnay, Syrah, estate Trousseau and estate Gamay.
My head filled with doubts— was I strong enough? Would I be able to handle 8-12 hour days? Could I lift barrels and sorting bins or would my hangry attitude take over? Would they accept on a 50-something over a seasoned harvest intern? My fears were laid to rest when the Laings hired me to start September 21.
Day one included drinking sparkling wine; I silently congratulated myself on making such a wise decision. The next day, the cleaning and sanitizing of large bins and tanks and fermenters. And never stopped. As Laura quipped as she walked by after I finished cleaning my first sorting bin, "Good job. Now you only have to do that 800 more times this season." She wasn't wrong!
As well as Bryan and Laura working production, I was joined by Becky Boyd. How lucky I found my partner in crime. Becky has 20 harvests under her belt at such exalted names as Domaine Divio, Cristom and Domaine Drouhin. I knew Becky from the tasting room at Divio, and we became fast friends with our love of snowboarding and propping each other up through the exhaustion of prolonged harvest days.
What happens at harvest, and what does a harvest intern do?
Harvest interns need stamina, dry clothes and boots, good communication skills and a fantastic can-do attitude for about two months. These are the activities:
Phase 1: Cleaning, Prep and Training
Phase 2: Harvesting Fruit and Processing Fruit— the most intense and craziest phase, 2-3 weeks of work that's unpredictable and exhausting
Phase 3: Fermentation— Punch downs, cleaning, and managing ferments
Phase 4: Pressing and Barreling Down
Phase 5: Cleaning up, racking wine and some bottling
On Friday, September 30, we received grapes and harvest was officially off and running. Cleaning bins was a constant, and the destemmer ran all day. On the first day of processing, I raked in two bins of grape and had to rest. By the third day, I raked in eight bins, or four tons of fruit. You quickly ramp up to "harvest strong," developing a sort of superhuman strength after lifting, sorting and cleaning for weeks on end in a winery.
Once we processed 60 tons of fruit, by mid-October it was time for crush, when we could catch a breather. That was also when the weather changed drastically and rain and cold replaced our 82-degree days.
Our phase three days were filled with pigeage (crushing grapes by foot), punch downs and pressing of the fruit, and sometimes a gentle press to make sure all the grapes remained wet as they fermented.
Things they don't tell you about harvest
Going through a harvest is unlike any work I experienced. It was incredibly difficult and made me a stronger person, inside and out.
Here are 11 things they don't tell you when you're contemplating working a harvest:
1. You will be stung by bees and wasps, and hornets. Me: five times.
2. You do not get weekends off. Some days are 12+ hours, into the dark with a headlamp on.
3. Be your best health advocate. Bring snacks, water, Band-Aids, Neosporin, wrist braces, orthotics, rubber gloves: whatever it takes to stay dry, healthy and whole.
4. You'll get to know your fellow workers well, but key to this is knowing when it's time to STFU and get the work done.
5. Attitude is as important as stamina. Everything they ask you to do, you do.
6. Sometimes people don't say "please" or "thank you" during harvest. Sometimes we ache for our friends and family. Sometimes winemakers are stressed out, receiving fruit they can't use or dumping vessels of wine they assumed they could use. It's heartbreaking and expensive, but it's not a harvest intern's job to take things personally.
7. You can make it through a season without $230 Blundstone boots. But you absolutely need Muck Boots that fit. Rain is part of harvest season but also every time you powerwash or clean a fermenter with ozone (which can happen 15 times a day), you will be soaked without Muck Boots. Staying dry is the key to endurance.
8. Everyone has tasks they love and ones they hate. I loved punch downs, the camaraderie of the bottling line and blending wines. Becky enjoyed cleaning bug machines, like the press and destemmer, and barreling down. If you know what each other loves you play to your teams' strengths (although just because you hate a task doesn't mean you're excused from it).
9. You may not see your friends and family after work due to exhaustion, but keep open your lines of dialogue. This helps you appreciate and remember the life you'll return to when harvest is over. If your boss is open to it, invite non-wine production folks to visit you, even for a tasting. They'll give you mad respect seeing how hard you work.
10. Bad music becomes good at harvest if played loudly enough. This can be the only explanation for how Limp Bizkit and Nickleback made it onto my playlist.
11. After sanitizing bins, fermenters, tanks, barrels and hoses inside and out, everything in your house and car looks dirty.
Thinking about doing a harvest?
My experience with harvest interning felt incredibly empowering. I didn't know how physically strong I was, and harvest raised the bar for me about what I believed were limitations.
A few things to consider:
Give yourself something to look forward to—a vacation, a spa day, any incentive to push you through. My reward was a trip to Healdsburg. Think about aspects you'd want to work around: big or small, family or corporate owned, close to home, or far away, harvest lunches provided, big staff or small, family around, etc.
For me, I loved that the Laings had two daughters roaming around the crush pad. I don't know if it's the kid in me, or missing my daughter but the Laing sisters were a saving grace yapping at me while they held their chicken Feathers. I enjoyed their contests and I even ended up buying some Halloween candy from them (my dinner one night).
Will you consider harvest again?
This is the number one question I hear, and I tell anyone who'll listen that I worked a harvest. I won't lie— I have looked into New Zealand harvest this spring. Seeing my daughter stomping in the Carlton Crush brings me back in touch with my childhood, as did working harvest this past year.
My answer is: I don't know. But I am in full agreement with Dyson DeMara at HillCrest Vineyard, who says it best, and I think it applies to wine careers: "You don't choose wine—wine chooses you."