Be Mine
Local wine growers and makers share their Valentine's Day traditions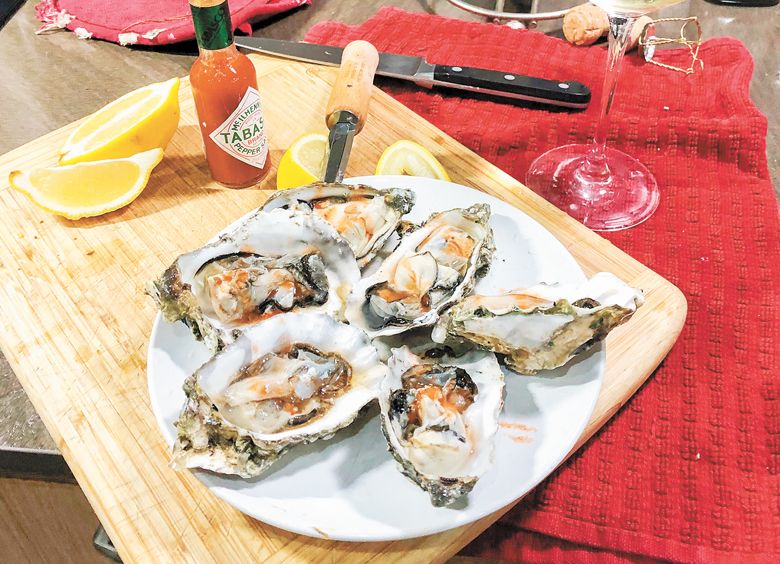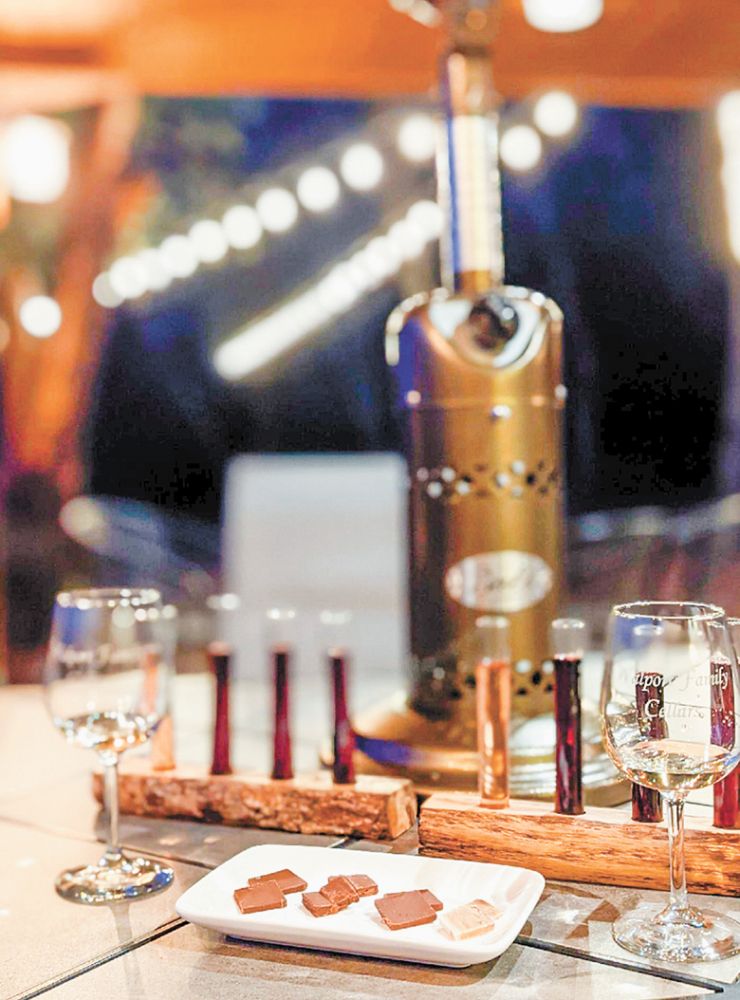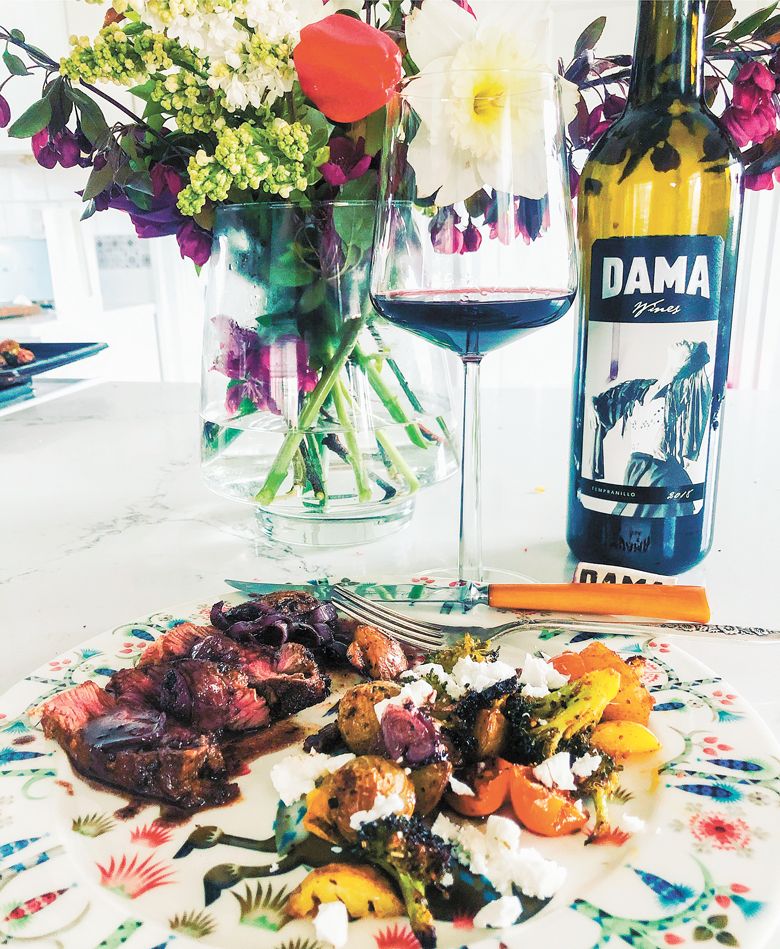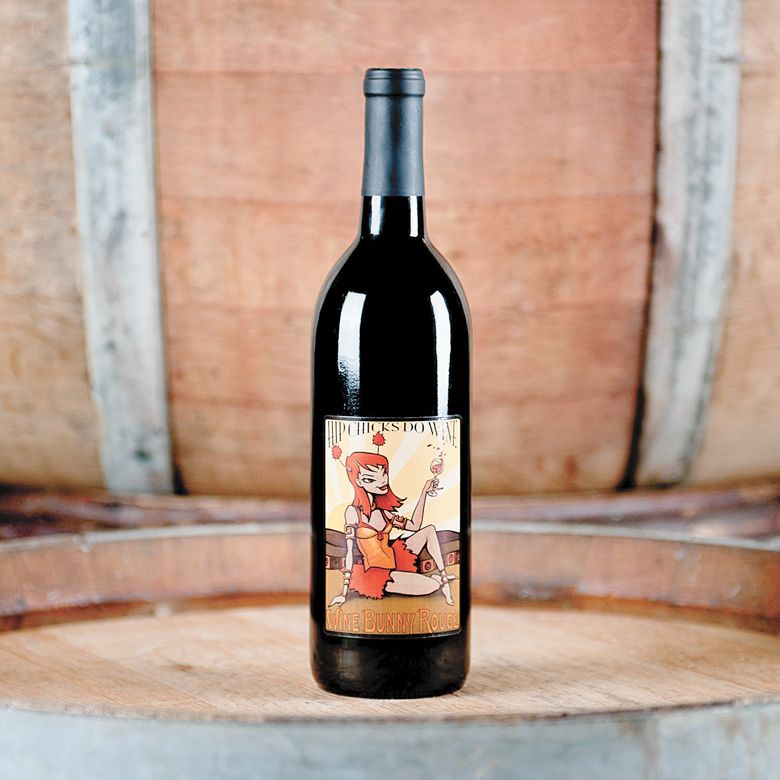 By MICHELE FRANCISCO
Oregon's wine industry attracts people who enjoy the finer things in life. Excellent wine begs to be paired with equally fabulous food. These winemakers and growers share their favorite Valentine's Day traditions– some unorthodox– but all sound downright delicious. Perhaps they will inspire your holiday celebration?
Terry Sullivan, winegrower
Upper Five Vineyard, Talent
upperfivevineyard.com

I celebrate with Bud, an 80-pound vineyard dog who has been my partner for the last 13 years after we found one another at the shelter. We enjoy hauling the Airstream out to the coast, usually heading to the spectacular Cape Blanco State Park. While there, we stroll on the beach and Bud usually finds stinky stuff to roll in. There's a great Bandon fish market down by the water where I pick up a dozen Kumamoto oysters and a Dungeness crab for the evening. Back at the park, I enjoy shucking the oysters with Tabasco and lemon. Bud gnaws on a pig's ear as I sip a can of Underwood Bubbles, poured into a flute, of course.
Devey Elise, winemaker
Meadows Estate Vineyard & Winery, Oakland
meadowsestatewinery.com

My husband and I avoid the crowds on Valentine's Day, instead opting to cook at home. I like to make something special that we don't normally eat or can't order at a local restaurant. My favorite dish is duck breasts with black cherry sauce, and he likes steak tartare, in which case we'll open a bottle of Meadows Estate 2017 Cabernet Sauvignon. Sometimes we dine on surf and turf; my husband loves crab cakes. We pair that meal with Meadows Estate 2021 Viognier. Sometimes, I'm amazed at what a beautiful life we've created together.
Ben Gilbert, winemaker
Saginaw Vineyard, Saginaw
saginawvineyard.com

I celebrate the holiday with my favorite– pan-roasted chicken breast with lemon and sage served over fettuccine. Of course, food and wine go hand and hand, and this meal wouldn't be complete without a pairing. I recommend Saginaw Vineyard's Estate Chardonnay to complement the zesty, herbal flavors in the dish. If cooking a meal isn't your forte, our winery has an annual tradition of serving a special Valentine's dinner where we showcase some of our yet-to-be-released wines. This year, we are serving: Estate 2022 Pinot Gris, 2022 Rosé of Pinot Gris, and 2022 Red Barn Rosé, each complementing a dish of our three-course dining experience.
Amy Walport, owner
Walport Family Cellars, Grants Pass
wfcellars.com

At the winery, we celebrate Valentine's Day with one of the best combinations invented… wine and chocolate– well, fudge, to be exact. For the last few years, we've explored many combinations of wine and fudge with Sandie's Candies– sacrificing weeks of research and inches in the waistline to achieve, what we believe to be, a perfect pairing list. Whether you fall in love with the Amaretto fudge paired with our Rosé or Rogue River bottom espresso chocolate and our Lost Woods Red Blend, we're certain you'll discover the perfect Valentine combo.
Mary Tuuri Derby, owner/ wine creator
DAMA Wines
damawines.com

Since I am single, choosing not to remarry after the death of my husband more than 20 years ago, the day is not that important to me. But, since society makes us feel like we need to do something, I usually find happiness cooking while hanging out with my son, friends or on my own. A celebration with my girlfriends includes the usual suspects: good cheese, meats and spreads, served with a DAMA Cabernet Franc rosé. If dining alone, I'll make an easy dinner of pan-seared skirt steak. It's not complete without roasted shallots and mushrooms in a red wine and butter sauce, along with an array of roasted vegetables in olive oil and Za'atar, topped with feta cheese, all accompanied by my 2018 DAMA Tempranillo.
Laurie Lewis, winegoddess (also co-owner and co-winemaker)
Hip Chicks do Wine, Portland
hipchicksdowine.com

My wife and I cook our favorite meal of surf and turf with local Dungeness crab, paired with either our Spicy Wine Bunny Rouge, a blend of Petit Verdot, Syrah, Malbec, Cabernet Franc and Merlot, or a delicious Pinot Gris. We like to finish dinner with some locally-made artisan chocolates from A Yen for Chocolate, enjoyed with some sparkling rosé from Argyle, and we're set!