Progressive Planting
Abbey Road Farms is experimenting with many grape varieties not yet common in the Willamette Valley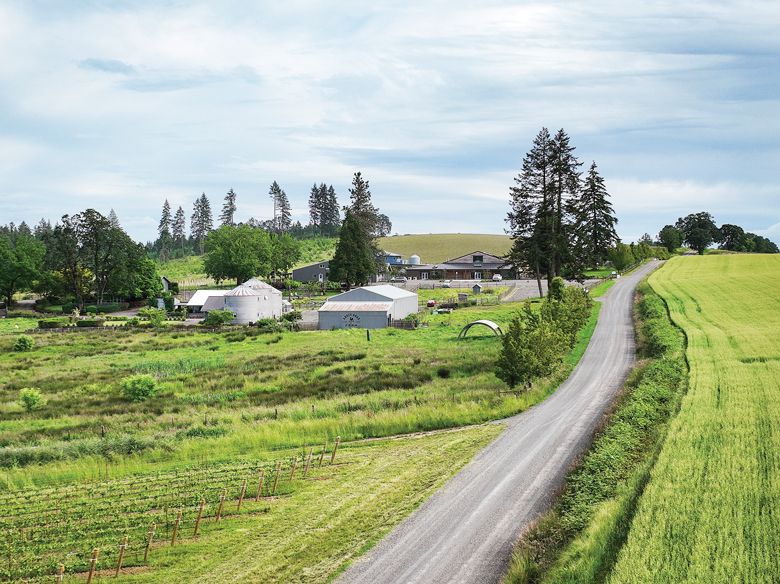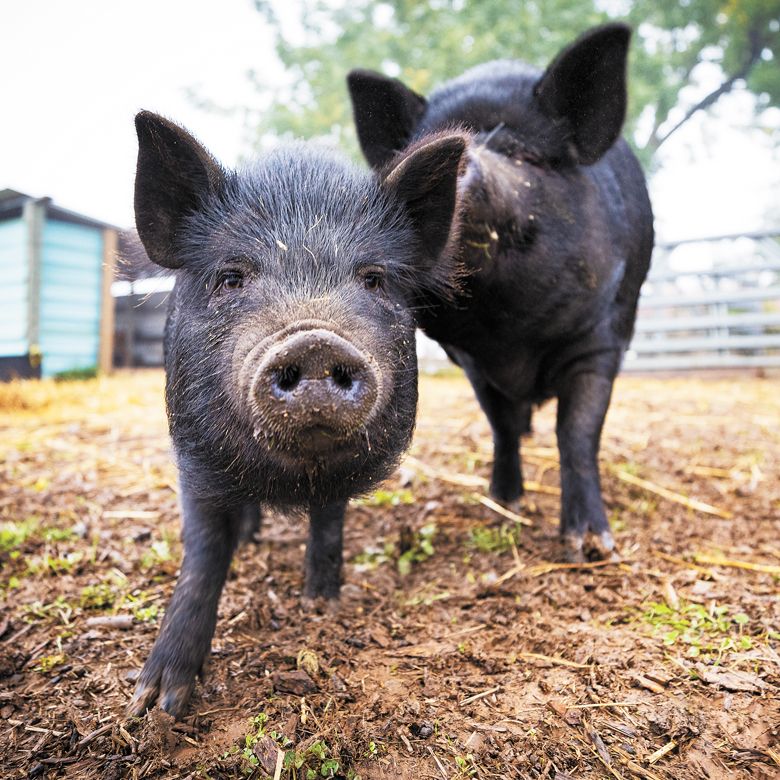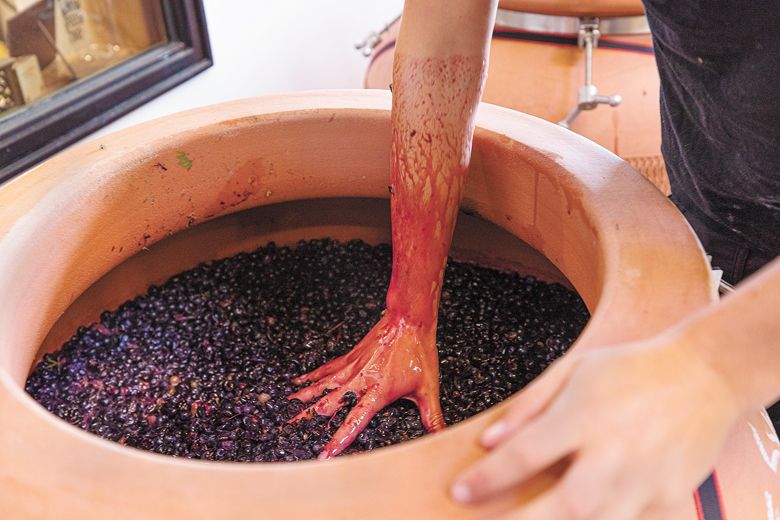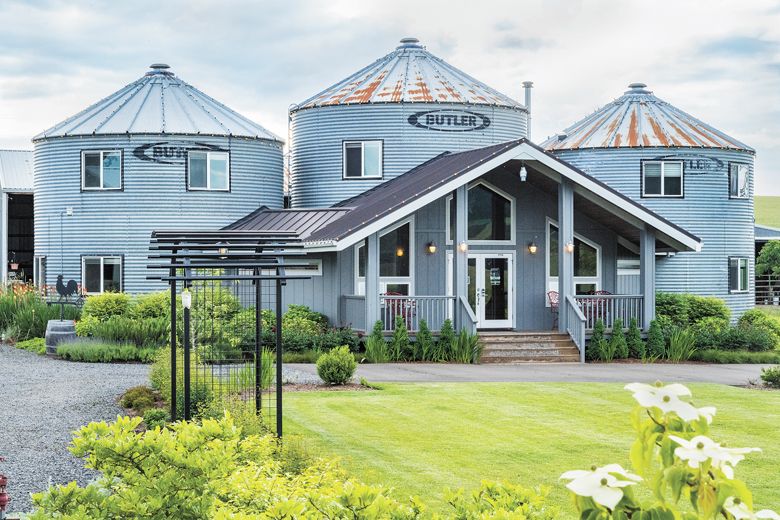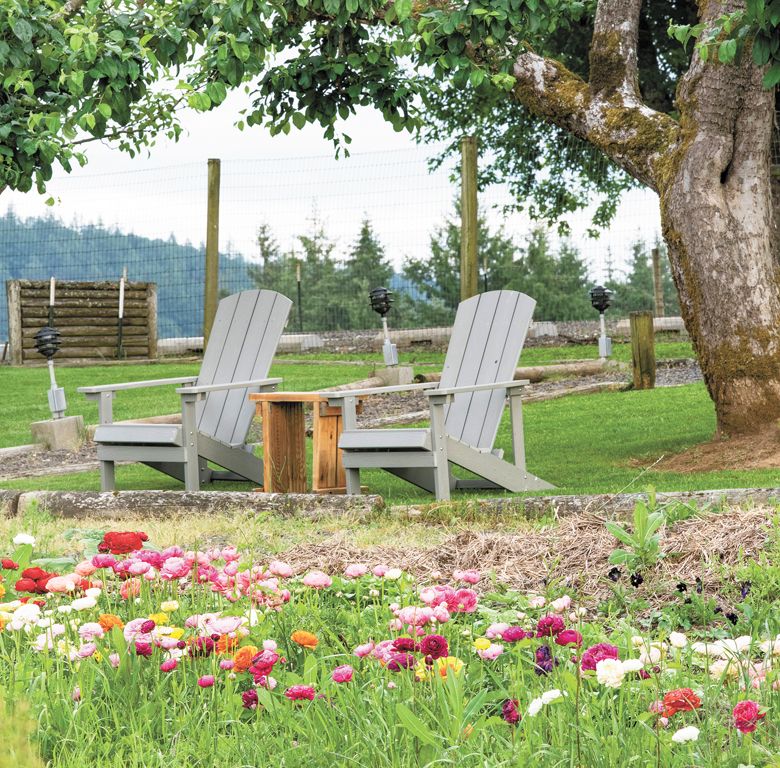 By Tamara Belgard
Their philosophy deeply rooted in education and discovery, Abbey Road planted their organic vineyard in 2017. The farm has 16 different varieties of grapes and is working to achieve organic and biodynamic certifications. In addition to Pinot Noir and Chardonnay, one-acre blocks are planted with Gamay Noir, Pinot Meunier, Cabernet Franc, Mencia, Mondeuse, Trousseau Noir, Trousseau Gris, Chenin Blanc, Godello, Grüner Veltliner, Aligoté, Riesling, Sauvignon Blanc, and Muscat.
The Willamette Valley is more than just Pinot
Abbey Road Farm's Director of Winemaking, Blair Trathen says, "The Willamette Valley has long focused on Pinot Noir and Chardonnay, so having broad and eclectic range of varieties is both interesting and exciting. Many of these grapes are quite uncommon for Oregon. In fact, we don't know of any Mencia, Godello, or Mondeuse in the Willamette Valley and are looking forward to offering consumers something new, something fresh."
Working with uncommon, estate-grown fruit feels extremely compelling for Trathen: he hopes to make the best Oregon expression of those grapes. "I'm not trying to replicate what's done in other regions," he says. "You have to try to reflect as honestly as you can, the site and the climate you're given, and see what that site and terroir can do, instead of forcing the wine to conform in a specific direction."
Vineyard Manager of Abbey Road Farm, Stirling Fox (also the General Manager of Stirling Wine Grapes) explained, "We wanted to make more than the traditional varieties and aim to bring back some that were popular in previous generations in Oregon, like Chenin Blanc. I've heard stories of Chenin plantings in Oregon from the 1970s and '80s, but those are long gone — either ripped out or grafted over. As of 2012, the only Chenin Blanc in Oregon was at Idiot's Grace Wines in Mosier. That's a real shame."
In addition to Chenin Blanc, Fox feels certain that numerous other varieties also have the potential to do well in the Willamette Valley.
"We believe varieties such as Godello and Mencia, traditionally grown in cooler climates, might ripen here in Oregon." While the owners of Abbey Road Farm want to be more experimental, by planting these grapes in just one-acre blocks, they aren't betting the farm on any single variety.
Climate change is a hot topic
While biodiversity and experimentation remain goals, climate change and global warming also threaten. "We are always thinking about the future… though this year makes us question that," Fox says. "Due to the maritime influence, there's a great deal of vintage variability in the Pacific Northwest. But as the climate gets warmer, these unique grape varieties may get into a quicker ripening pattern."
The Abbey Road Farm vineyard is on deeper, primarily ancient marine sediment with extra water-holding capacity, which helps the plants during warmer vintages. Says Fox, "We mostly dry-farm and don't see global warming changing our practices yet. We hope to crop a little more fruit and disease pressure will go down a bit." It's a bit of a combination when looking at the future. "Instead of planting a lot of a single variety, the one-acre plots offer insurance as we learn, helping us make better decisions," explains Fox.
There's a definitive learning process working with these varieties, both in vineyard and the cellar. Fox says, "The larger cluster grapes, like Godello and Mencia, typically grow at higher elevations in Spain and can't be cropped in the same way if we want to achieve full ripeness. The same for Trousseau— found at higher elevations in Jura— more continental in the mountains there." Abbey Road farmers expect to analyze and minimize risk in the vineyard. "We need to do early crop thinning and make sure we understand how the larger cluster grapes ripen."
But Fox believes they will ripen all these grapes. He chooses the north and east-facing slopes, where it tends to be cooler, for grapes like Pinot Noir and Chardonnay. The larger grape cluster varieties, like Mondeuse, Godello, Chenin Blanc, Mencia and Cabernet Franc, he plants on the warmer south and west-facing slopes.
Most grapevines were planted in 2018-2019, and some later, and have yet to reach their full potential. Last year was their first with any significant crop from the vineyard. Trousseau Gris became a rosé and Chenin Blanc will be bottled in the next few months. "In 2022, we intend to bottle each wine as a single varietal expression," but Trathen adds, "We still have to see what the vintage brings and won't really know until harvest."
Former winemaker, James Rahn, was heavily involved in the vineyard planning process and credited with providing the inspiration for the more unusual varieties. With help from some peers, Rahn sourced the rare clones and rootstock. Godello was the hardest to obtain and Fox believes Abbey Road Farm is the only producer in the Willamette Valley growing this grape. Fox chose the Pinot Noirs, selecting 10 heritage clones, along with the more traditionally grown Pommard, Wädenswil and 777.
A barrel of fun
Winemaking will continue evolving as these grapes grow and Trathen develops a wider understanding of each variety. He says, "If we look at the Chenin Blanc and Aligoté from last year, the wines hold huge promise. We can successfully ripen them and are experimenting with different fermentation vessels, including acacia, amphorae and concrete, to see what we can coax out of them."
Trathen has a vigorous winemaking background, attending school in his homeland of New Zealand and graduating in 1999 from an enology program. After harvests in New Zealand, Australia and South Africa, Trathen first moved to Oregon in 2001, where he worked at Beaux Frères Vineyard. He returned the following year, to Archery Summit and again at Beaux Frères. In 2008, Trathen worked with Eric Hamacher at the Carlton Winemakers Studio, served as Assistant Winemaker at A to Z and Rex Hill between 2009-2012, then worked at Shea Wine Cellars through 2019. In addition to overseeing the wine program at Abbey Road Farm, Trathen produces his own label, Trathen Hall, allowing him to work alongside wife Arabella. The couple make Pinot Noir, Chardonnay, Sauvignon Blanc and Riesling.
The frost and the future
Predicting how the rare varieties at Abbey Road Farm will perform remains tricky. With this year's frost, expect vineyard variability. Fox explains, "We need at least four or five years before making any long-term decisions." With strong interest in staying with the program, Fox says that in the end, if the winemakers don't like certain varieties, they could be grafted over.
When asked about the late frost, Fox feels more optimistic now. "Like others in the area, the frost strongly affected us, but the remaining shoots have recovered and are doing well. Flowering hasn't yet occurred, but we could be looking at about half our forecasted production."
Wines from the rare grapes grown in their small blocks will be sold exclusively through the tasting room and wine club. Abbey Road Farm hopes they will interest consumers who want to see what the Willamette Valley can do with these varieties.
Doubling down on their educational vision, Abbey Road aims to inspire guests to appreciate and create a connection to the land. In fact, they've established a demonstration block near the tasting room where all these grapes are planted together. As for their success in the Valley, only time will tell. I'm willing to hedge my bet on these unique vinifera varieties, for the win.