Tickled Pink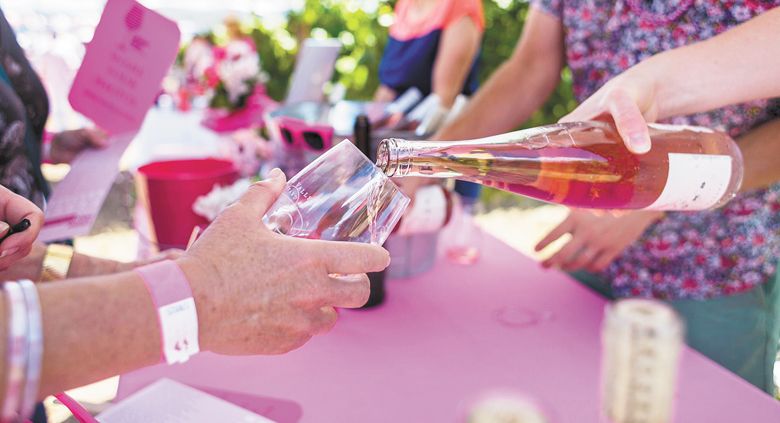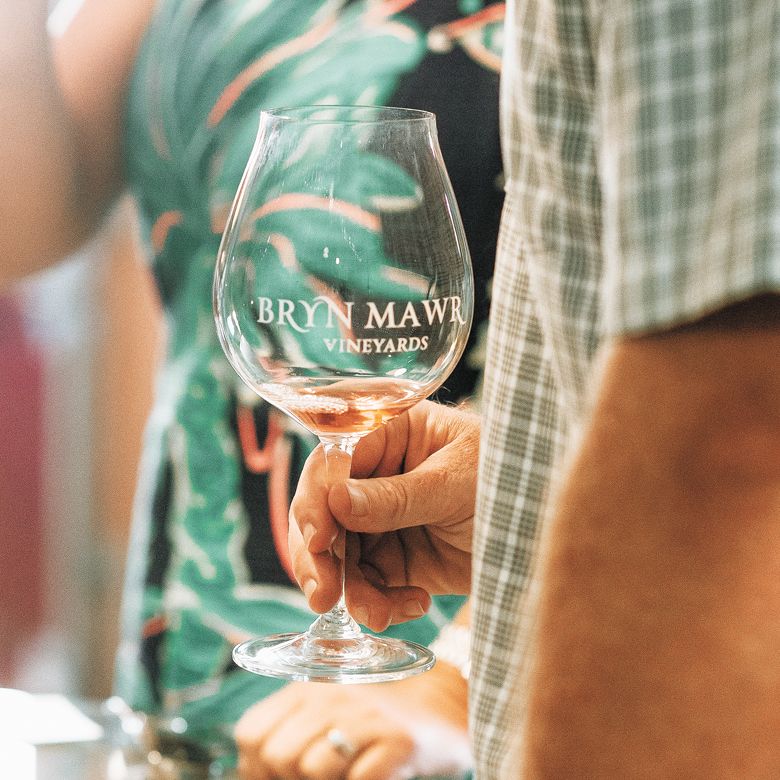 By Jade Helm
"Whoever said orange is the new pink was seriously disturbed," Elle Wood, Legally Blonde.
This is not a slur against 'orange' wines, but rather a ringing endorsement to drink pink. Admit it: as a society, we have opinions about the color pink. We also have an notions regarding rosé wine. Some won't drink rosé, expecting the wines to be too sweet or delicate. Those who love them tend to keep it slightly tongue in cheek. We drink 'rosé all day' and, if you are a dude, then it is 'brosé all day.'
Whether you relegate rosé to book clubs and beaches, sampled only sweet versions from your mom's stash (rhymes with mutter dome) or recognize first-hand the sophisticated and versatility of a well-made rosé, this upcoming event is perfect.
After a couple year hiatus, Drink Pink makes its return at a new location. Bryn Mawr Vineyards is hosting 22 Willamette Valley rosé producers at an outdoor festival-style tasting from noon to 4 p.m. on July 16. For serious rosé fans, VIP tickets include entry an hour earlier than the general public, as well as premium parking and reserved patio seating.
"Drink Pink [previously hosted at Patton Valley Vineyard] has celebrated summer in the Willamette Valley for years, and we're honored to accept the proverbial baton," said Bryn Mawr Vineyards' co-owner, Jon Lauer. "We look forward to welcoming Drink Pink fans back for an event they look forward to, along with hosting an impressive roster of wineries, great local food trucks and live music."
Bryn Mawr's team has buzzed with Drink Pink excitement for months. The winery has enjoyed participating in Drink Pink since its inception six years ago. Bryn Mawr Vineyards' Winemaker and Vineyard Manager, Rachel Rose, says with a chuckle, "We are elated to become the hosts."
Bryn Mawr's high perch on the western ridge of the Eola-Amity Hills AVA offers unparalleled, swoon-worthy views. Colorful Adirondack chairs dot the lawn; patio umbrellas offer shady sipping spots. Pairings will be sourced from Salem-area food vendors. Indulge in chicken and waffles made by Chef Jonathan Jones, the 2022 James Beard "Best Chef in the Northwest Region" Award semifinalist and owner of Epilogue Kitchen & Cocktails. Get your mac-n-cheese fix from Cindy Lu's, then finish with something sweet from Avalanche Ice Cream.
During the VIP hour, Parisian-born Eric John Kaiser, known as the French Troubadour, will serenade guests with American music reimagined through a French lens. Picture quiet guitar, twangy but elegant, with some pretty foreign lyrics. Band Infamous Soul supplies the soundtrack for the rest of the event with covers of "feel good dance hits from the 70s, 80s, and 90s."
Expect rosé of Pinot Noir from some favorite Willamette Valley producers, but also pink-tinged versions of Tempranillo, Gamay, Grenache, Malbec, Syrah, and some intriguing blends. Don't miss the bubbles, including Bryn Mawr Vineyards' Sparkling Rosé, recent winner of three huge awards at the 2022 International Women's Wine Competition: Best of Class, Best of Show (sparkling wine) and Double Gold!
Life has been hard. We deserve to drink pink. 'Cause today it just goes with the fashion,' Aerosmith, 'Pink.'
VIP admission is $125 and general admission is $75.
Purchase Drink Pink tickets on the winery website: www.brynmawrvineyards.com/events/drink-pink.