2007 Pinot Noir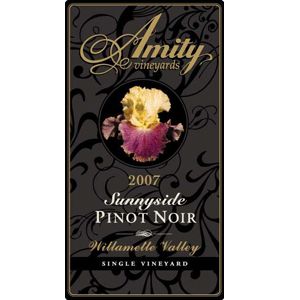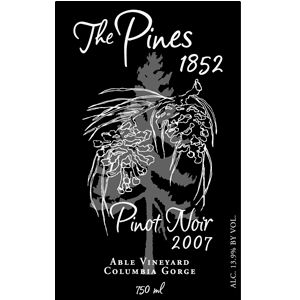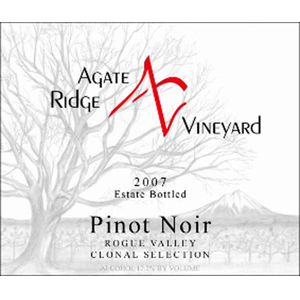 2007 Amity Vineyards Sunnyside Willamette Valley Pinot Noir $30 (214 cases)
From the winery's oldest vineyard source, this is a delicate, refined, varietal pinot, with floral, spicy aromas leading into flavors of tobacco, cocoa, and dried cherry. Nicely balanced and pleasing on the palate throughout.
2007 Illahe Willamette Valley Pinot Noir $20 (1,000 cases)
In Chinook jargon, Illahe means "land, earth or soil." Appropriately, earthiness and a touch of oak vanillin complement piquant berry/cherry notes in this light-bodied, easy drinking wine that is ready for current enjoyment. Good value.
2007 The Pines 1852 Able Vineyard Columbia Gorge Pinot Noir $30 (300 cases)
With more than 25 years as a vineyardist in the AVA, The Pines owner Lonnie Wright knows Gorge grapes. Able Vineyard, in the lower Hood River Valley, has brought forth fruit that exhibits mushroom and spice aromas followed by a round, velvety texture and black cherry flavors.
2007 Agate Ridge Estate Rogue Valley Clonal Selection Pinot Noir $24 (201 cases)
More full-bodied than most of the wines in this tasting, abundant aromas of cocoa and dried fruit initially attract attention. Tannins are noticeable but not overly assertive, providing a nice counterpoint to lush, sweet red berry fruit that lingers in the finish.
The Oregon Wine Press tasting panel has selected the following wines based on overall quality and value within their respective categories. To the best of our knowledge, they are currently available in the retail marketplace. But a call to the winery or your favorite wine merchant will best determine where they may be purchased.
These wines have met the following criteria: Produced by an Oregon winery and currently available to consumers; retail price up to $25 per 375 ml bottle for dessert, up to $30 per 750 ml bottle for Pinot Noir or sparkling, and up to $25 for all other wines. Recommended wines were selected using a double-blind method and a 20-point ranking system for appearance, aroma, taste, balance and finish.
Next month we will be tasting Oregon's best Pinot Gris. Wineries seeking to enter wines in this paneled selection may contact the editor, hberg@oregonwinepress.com